03 Network
🎤 Expert's voice
Listening is fundamental to making real connections.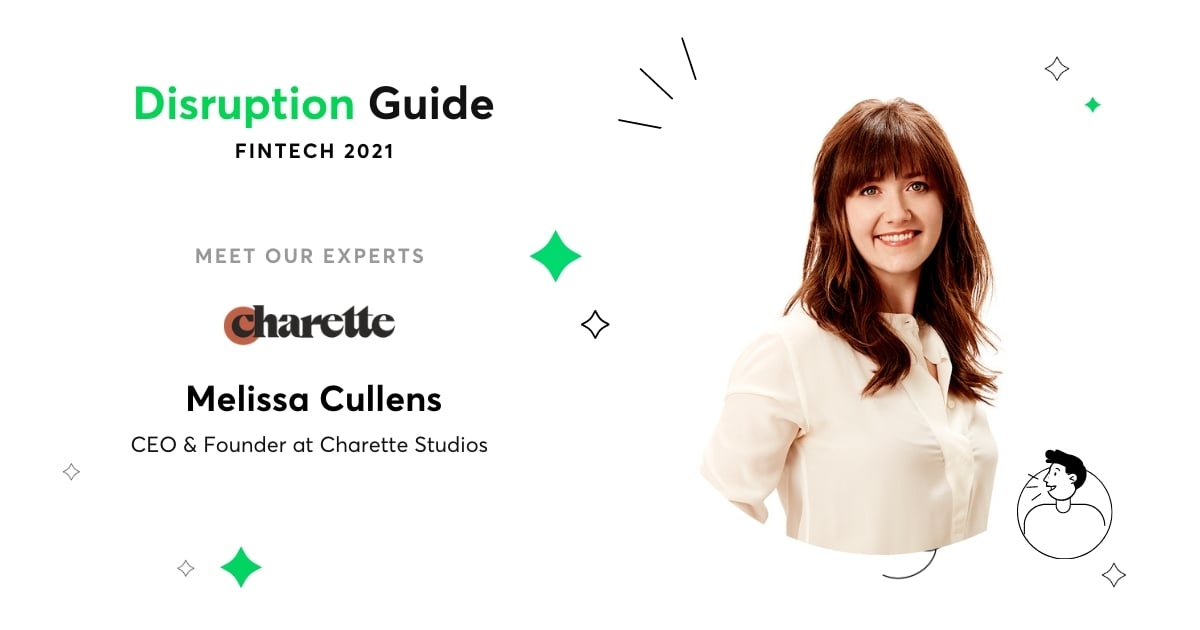 Think about what the future needs from us
The pain and grief of 2020 has fundamentally changed how those of us alive today understand the world, and I don't think we can go back to living the way we did in 2019. That's a hard truth to examine – but it's also an opportunity.
We have a chance to experience this difficult time as a teacher. What is broken, and what does it need from each of us? What skills do we need to develop to achieve that? The skills that got us here won't get us where we're going next.
To me, the most fundamental of these is listening. Good listening takes patience, confidence, and curiosity. When you listen well, you can go beyond the obvious and find the interesting.
Look for ways to make remote connections meaningful
Anywhere that people gather, I'm always on the lookout for folks who have big ideas on making progress. In the digital world, that's usually some combination of LinkedIn and Instagram, but I also make time to have virtual coffee with people I admire. I love to share great writing and big ideas with folks, and I always appreciate it when someone does the same.
Being too focused on an end goal – getting a job, finding a new hire, selling a prospective client – has the tendency to feel inauthentic, and in my experience, gets in the way of really hearing what anyone else is up to.
Curious listening opens the door to actually connect with others – conversations about triumphs, mistakes, and big ideas are not only more fun, but are more likely to lead you to a real need or problem that can be shared. Those moments can help you feel like you belong, which is so lovely when you're a leader – it can be a lonely road.
I think as soon as it is safe, we will have a real gratitude for the ability to get together in person – but I also think we've learned that it's possible to gather remotely and are experimenting with ways to make that type of connection meaningful as well.
Priya Parker has a great book on this called The Art of Gathering, and I recently heard her interviewed about what makes an online meeting great. Her main point is that whether it's a room or a video call, the place where you meet is just a room. It doesn't carry the intention of the meeting. I love that as a way to inspire us to think beyond the gathering. What are we doing to create connection and shared experiences? How does that change based on the nature of the room?
Be wary of paying too much attention to what others are doing
While I was at Ellevest, I tried to avoid watching other companies in the fintech industry too closely. Paying too much attention to everyone else can muddle your vision – just because other companies are adding certain features doesn't mean it's right for your business. Most of the time I found that focusing on what everyone else was doing just left the team feeling worried about the decisions they were making.
Instead, pay attention to culture. Money is by nature, cultural. Current events, art, and lived experiences are the best sources for insights about how to meet people where they are with money services that make sense.
Use your influence to improve diversity and inclusion
The finance industry is well known for it's remarkable exclusivity if you are not white, wealthy, and male – and the tech sector isn't really leaps and bounds ahead. I think a lot of that has to do with how we measure success as a society. Diversity creates nuance, and nuance creates friction, and friction slows things down.
So when success is defined predominantly as 'hypergrowth' by the industry and speed above all else is rewarded by investment dollars, diversity can feel a lot like a handicap. We should be asking ourselves what we celebrate and what we put our money towards if we want to understand why it seems like we can't achieve equitable workplaces.
👨‍💻 Startup CEOs
1. Anne Boden
2. Tom Blomfield*
3. Eric Jing
4. Brian Armstrong
5. Jacob Pedersen
6. Sallie Krawcheck
7. Chris Larsen
8. Nikolay Storonsky
9. Kenneth Lin
10. Brock Blake
👨‍💼 Corporate Innovators
1. Lindsey Argalas
2. Katy Huberty
3. Lisa Frazier
4. Megan Brewer Koptchev
5. Danielle Fava
6. Ben Rayner
7. Ekaterina Frolovicheva
8. Delphine Maisonneuve
9. Megan (Caywood) Cooper
10. Giovanni Giuliani
💁🏼 Thought Leaders & Authors
1. Anne Boden
2. Christine Lagarde
3. Efi Pylarinou
4. Denise Chisholm
5. Marcel van Oost
6. Larysa Melnychuk
7. Kristina Hooper
8. Ritesh Jain
9. Chris Skinner
10. Sonia Wedrychowicz
11. Yulia Chernova
12. Isabel Woodford
👩‍🎨 Design Directors
1. Cynthia Maller
2. Zane Bevan
3. Hugo Cornejo
4. Dmitry Scheglov
5. Charlotte Wilkinson
6. Thomas Foster
7. David Rivers
8. Connie Yang
9. Chris Irwin
10. Danielle Macdonald
🗓 Events
1. The US Fintech Symposium
2. FinovateEurope
3. Empire Fintech Conference
4. Mobey Forum Member Meetings
5. Future of Fintech
6. Fintech World Forum
7. Fintech Talents
8. Blockchain Expo Global
9. Paris Fintech Forum
10. MoneyFest
*11. Disruption Forum Fintech
03 Network
🎤 Expert's voice 2
Diversity and inclusion are critical to growth.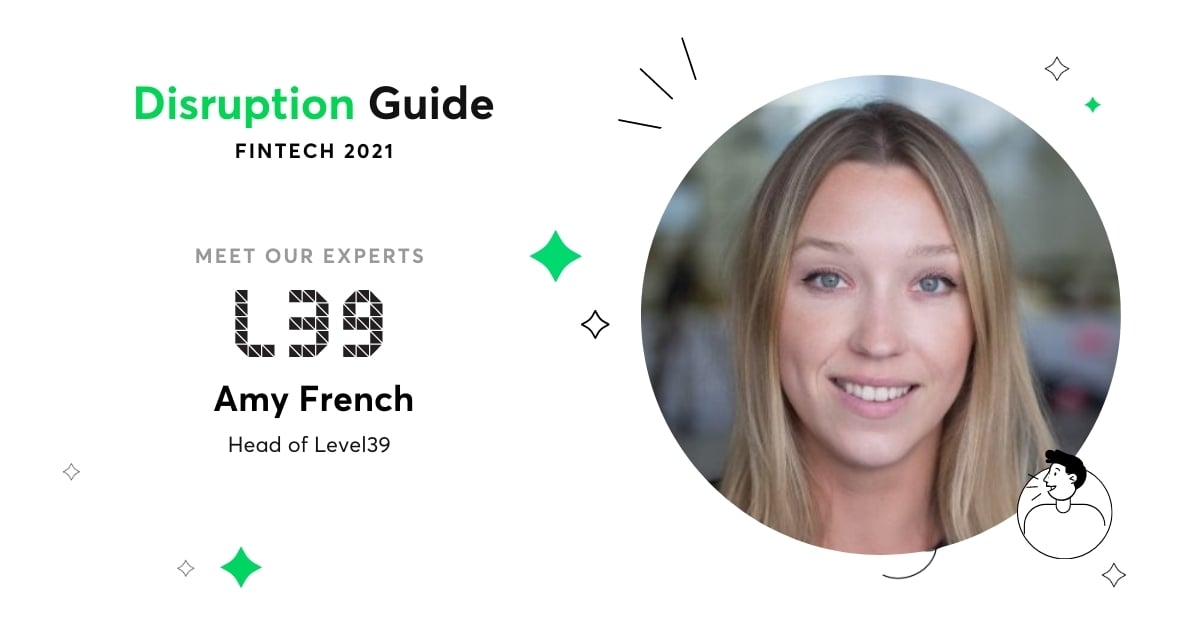 Networking creates a wealth of opportunities
Fundamentally, networking allows individuals to build networks with people who have complementary interests and values. This often leads to opportunities to hire, source new clients, and develop partnerships.
As a community of around 1,200 entrepreneurs in fintech and cybersecurity, it's fantastic to see our members being able to share their ideas and expertise with each other so freely, whether their talents lie in exploring new markets, approaching investors, scaling their teams, or engaging with corporates.
The main tool I use to network in the virtual space is LinkedIn. Personally, I like to connect with someone once I've met them. I send a short personal message to re-introduce myself and also to remind them of our conversation or reason for connecting. LinkedIn is a powerful tool to identify relevant profiles, connect internationally, and join special interest groups that I think are relevant to our community.
Virtual options have made events more accessible
In the wake of multiple lockdowns both in the UK and globally, the events industry has rapidly pivoted by offering advanced tools for virtual engagement, collaboration, and networking. Platforms such as HopIn and Remo, for example, have enabled organizations to continue building relationships in a virtual setting.
Additionally, virtual events allow the organizer to widen their audience as attendees no longer have to travel, often overseas, to attend. This means attendees are able to join events hosted anywhere in the world, and they can easily opt-in and out of viewing content.
However, personally, no tool can ever replace the energy and serendipitous nature of face to face networking, and I look forward to in-person events returning in 2021 once it's safe to do so.
LinkedIn and Twitter are my go-to sources for insights
At Level39, our international network is made up of entrepreneurs, investors, corporates, governments, and academics. Many of them share news and updates through LinkedIn and Twitter, which are my go-to sources for fresh tech insights.
I also follow some well-known tech journalists online who tend to cover emerging technologies and trends, insights from founders, and companies to watch. Some tech publications I'd recommend reading include Sifted, AltFi, FinExtra, Computer Weekly, and City AM.
Diverse teams outperform homogeneous ones
The biggest challenge facing the tech sector right now is the representation of talent from diverse backgrounds, spanning gender, race, disability, and other protected characteristics. It is critical to have a diverse workforce – innovation, creativity, and agility are only possible when a business has diverse talent and an inclusive culture.
It is well known that diverse teams outperform homogeneous ones, so diversity and inclusion practices must be implemented as part of the growth strategy of any business.
In recent years we have seen an increased number of organizations shining a spotlight on the lack of diversity and inclusion within the tech sector, specifically fintech and financial services. The research and data provided by these organizations have been vital in identifying challenges faced by those working in the sector and driving the industry to become a more inclusive space.
At Level39, we are a proud supporter of the Fintech for All Charter – an initiative launched in 2020 by InChorus, an organization providing analytics and data-led training to build more inclusive workplaces. The Charter – supported by Level39, Innovate Finance, Fintech Alliance, Anthemis, the FCA, and more – was set up following InChorus' research into the key challenges facing the fintech industry. In particular, the research highlighted the micro-aggressions and harassment experienced by individuals working within the sector.
The Charter aims to provide resources and tools to organizations to enable them to develop diverse and inclusive best practices and bring the sector together to tackle harassment and foster inclusion in order to support sustainable growth.
Remote working has widened the talent pool
Following the developments in Fintech, Big Data, AI, and regtech in recent years, I expect we'll continue to see a growing need for skills in data science and analysis, AI and ML, cybersecurity, and compliance, to name just a few. Roles that require these skills are in high demand and are expensive to fill, especially in London, but a benefit of the prolonged lockdown is the move to more flexible and remote working.
This shift opens an important avenue for companies who have only ever considered hiring in a location, but current circumstances mean they now have a pool of eligible candidates across the UK and around the world to consider.