01 Intro
📝 Foreword
Our aim is to create a go-to resource for the fintech community – a guide that you can rely on for access to the best insights from the brightest minds in fintech, packaged up in an easy-to-digest format.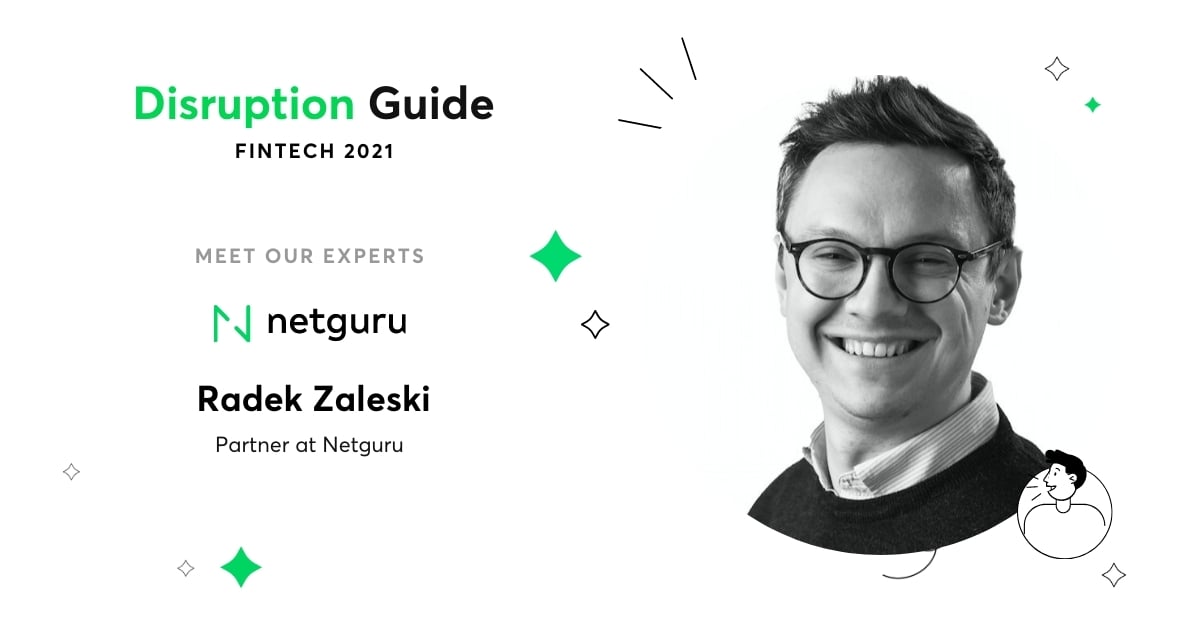 The year of accelerated digital adoption and growth
While 2020 was a turbulent year for many industries, it was a watershed moment for fintech. A perfect storm of changing consumer expectations and relentless innovation, combined with the impact of COVID-19, rapidly accelerated digital adoption and growth.
Even before the pandemic, the financial services industry was undergoing a radical transformation. From innovation in insurance and the democratization of investing to open banking and advances in artificial intelligence, fintech is driving change on a global scale.
In 2020, investment in fintech remained strong despite the pandemic, increasing by 14% from 2019. A host of companies completed IPOs, raising millions of dollars in investment. And many others, including Stripe, Chime, and Klarna, successfully rode the wave of venture capital funding. According to Market Data Forecast, the value of the global fintech market will reach $305 billion by 2025, growing at a compound annual rate of 22.17%.
As the industry continues to evolve at a frenetic pace, we wanted to create a go-to resource for the fintech community. Our goal was to gather all the must-know trends, essential industry data, and companies to watch in one comprehensive guide.
But we wanted it to be more than just a directory.
So we asked our vibrant community of fintech experts from leading companies like Citi Ventures, Level39, and UNIQA to share their insights and opinions. The result is a guide that you can rely on for access to the best insights from the brightest minds in fintech, packaged up in an easy-to-digest format.
We hope you find it valuable and that it helps you take advantage of some great opportunities.
📗 About the guide
Disruption Guides are an opportunity to learn about an industry from the people who are actively shaping it.
Over the years, we have been working closely with companies like Solarisbank, Moonfare, Paysafe, and many big European banks, and building an engaged community of experts, thought leaders, and great minds. Across the Disruption series of events and publications, they generously share their knowledge and experience on critical aspects of the industry to help others succeed. And Disruption Guide Fintech 2021 builds on that foundation.
Whether you're a fintech startup looking for funding, a venture capitalist hunting down your next big opportunity, or an established player building on your success, this guide is designed to help you get ahead.
We've gathered insights and opinions from industry leaders to guide you through all aspects of the market. Get up to speed on everything from the fastest-growing startups and fintech unicorns to watch in 2021 to the technology and innovation trends shaping the industry.
In this guide, you'll find expert insights, major trends, and essential data covering the fintech industry neatly divided into five categories: Money, Network, Insights, Technology, and Environment.
Partners
We created this guide in collaboration with specially selected partners. These organizations are committed to the development of the fintech ecosystem and supporting the next generation of world-changers.
Level39
Level39 is the world's most connected tech community. The organization provides support to fast-growth tech companies by linking them with talent, customers, and infrastructure. At its community workspace in Canary Wharf, London, businesses can access expert mentors, top events, and exclusive facilities.
Copenhagen Fintech

Fintech Copenhagen is a non-profit working to develop Copenhagen as a leading global fintech hub by supporting technology-led startups and corporate innovators. The organization develops research and education in fintech and collaborates with partners and members to build up the fintech ecosystem.
🧐 The fintech industry
As we look back over the previous year, the fintech industry shows no sign of losing its momentum. The most recent forecast, although pre-COVID, estimates the global fintech market will reach a value of $305 billion by 2025, a compound annual growth rate of 22.17%.
FinExtra shows that although 2020 was an uncertain year, the fintech industry finished strongly, with investment reaching a total of $44 billion, an increase of 14% from 2019. Despite fears over Brexit, the UK held onto the number one position for fintech investment in Europe.
The largest companies maintained substantial growth. Digital bank Chime achieved an increase in value from $1.3 billion to $5.8 billion in just nine months, reports Forbes. And among the private, venture-backed fintechs, companies like Stripe, Ripple, and Coinbase continued to dominate.
The impact of COVID-19 accelerated digital adoption, particularly benefiting companies offering online or mobile banking, payments, and investment or lending services. Fintech app usage grew by 72% immediately following the outbreak of the pandemic, while the top seven digital banks in the US saw a 39% increase in their cumulative user base over the year.
Elsewhere in the industry, embedded finance rose in prominence as US Big Tech companies Amazon, Google, Uber, and Facebook's WhatsApp continued to pursue financial projects, sparking concern around competition and regulation.
And open banking started to make inroads. The UK saw open banking adoption rates double, with users among the big nine banks increasing from one million in January to two million in September. However, Nordic countries are making far greater progress. Almost half of all fintech businesses have developed new products or features based around the regulation only six months after PSD2 came into effect in the region.
🗳 Judging panel
Egemen Edgu
David Putts
Aditya Goel
Rita Martins
Mel Reyes
Konstantinos Kalogerakis
Wojtek Kostrzewa
Melissa Cullens
Ritesh Jain
Ilana Fass
Radek Zaleski
James Varga
Konrad Jarociński
Bartosz Białek
🎙️ Featured interviews
Making money in fintech
Creating real connections
Staying up to date in fintech
Reinventing customer experiences
Navigating the challenges ahead
🌟 Trend experts
Aditya Goel
Angela Ceresnie
Bill Staikos
Bob Petrie
Christopher Kuehn
David Noyce
David Putts
Enrique Martinez Hausmann
Huzeyfe Borazan
Ian Yamey
Jordan Wexler
Katrina Elliott
Ken Kruszka
Konrad Jarociński
Konstantinos Kalogerakis
Lars Markull
Marc Folch
Nikolai Hack
Petr Janda
Robin Nehring
Ronak Ganatra
Simon Schou
Snehal Kukreja
Somayeh Bagherbeygi
Stephanie Bowker
Wojtek Kostrzewa
Yvan De Munck