05 Technology
🎤 Expert's voice
Think about shaping the overall financial wellbeing of customers.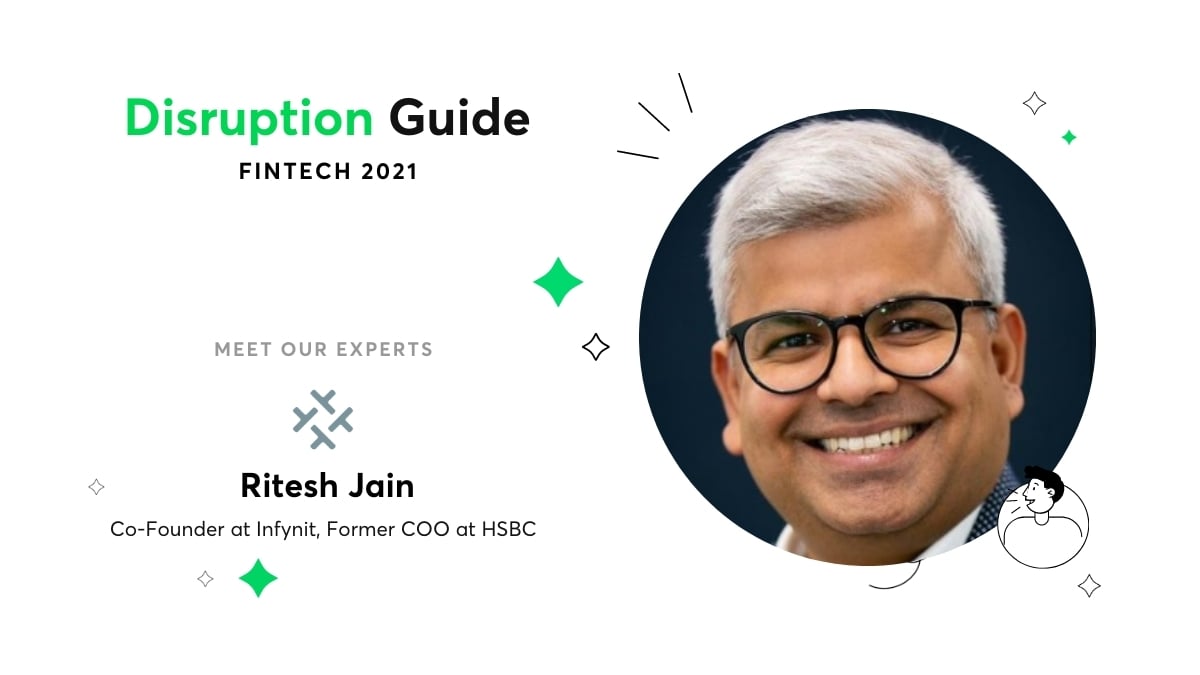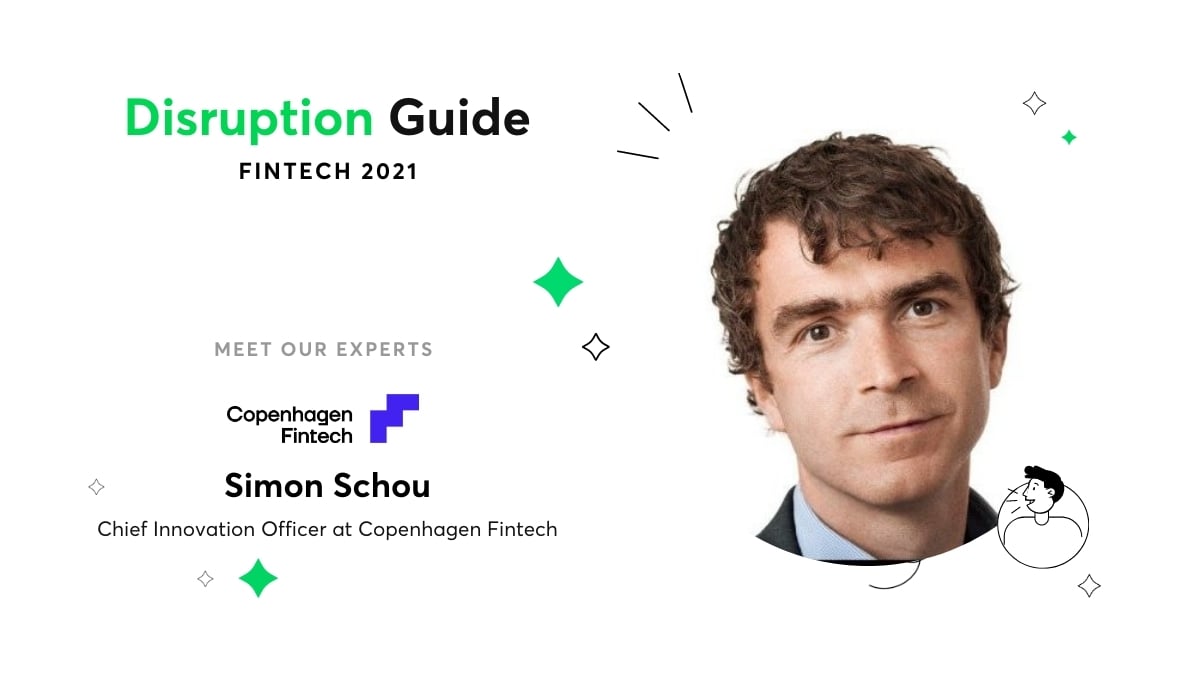 Banks and startups can learn valuable lessons from each other
"During the last decade, we've witnessed the birth of thousands of fintechs. Now, banks and payment companies are facing the heat while fintechs are eating their lunch," says Ritesh Jain, Co-founder of Infynit.
"To become banks of the future, institutions have to go beyond digital and think about how they can apply safety, simplicity, and agility to shape the financial wellbeing of their customers," he says.
"Incumbents need to focus primarily on their culture, legacy platforms, and services. A key factor will be unbundling their existing capabilities into a set of reusable assets and composable architecture that can compose or recompose into new product offerings with a change in demand, customers, or markets.
Fintechs, on the other hand, are changing the landscape and working as a catalyst for leading banks and financial institutions to unlock their potential by partnering or co-creating and becoming a valued partner in the ecosystem.
Still, they can learn lessons from traditional banks. Fintechs are point solutions, and to become profitable, they need services beyond payments and account services. Technology can help with the credit process, but traditional credit risk and management are still relevant," he adds.
A variety of tech solutions are driving growth in the fintech industry
According to Ritesh, 2020 saw an increasing interest in regtech, while the development of solutions using AI and machine learning, blockchain, robotics, cloud computing, and API platforms continued to improve and automate financial services.
He says, "The pandemic – an unplanned social experiment – will have a long-lasting impact on financial services and how customers will perceive value in the future."
Simon Schou, CIO at Copenhagen Fintech notes that data availability and data handling capabilities, for example, high performance computing, AI, and machine learning, were responsible for the biggest growth.
"In the coming year, we expect banks to move towards open finance as they take steps to provide for the overall financial wellbeing of customers," says Ritesh. "As a result, we will see growth in open banking platforms and solutions. We will also see further growth in contactless payments, blockchain, and credit management solutions, plus a rise in cryptocurrency debit and credit cards," he says.
Simon believes that AI will continue to transform KYC and AML compliance, and he expects to see rising interest in robust ESG data screening and analysis.
Innovation is a critical factor underpinning fintech
When done well, innovation has the power to improve operational efficiency, reduce costs, enhance brand value, and increase revenue and profitability.
"To me, the definition of winning at innovation is using creativity and new ideas to outcompete and outperform your competitors," says Simon.
Ritesh explains, "You need a people-focused culture. This means having a culture of experimentation and organizational agility that leads to creating winning products in an attractive market, targeting profitable customers, and helping customers get the job done."
He goes on to suggest that systematically measuring the success of innovation is the key to seeing results and outcomes, which helps with resource allocation, accountability, and efficiency. He says, "KPIs can be defined at a high level into input versus output. Some key KPIs to track are:
Input
R&D spend as a % of revenue
Number of innovation projects initiated
Number of new ideas
Number of resources in R&D (e.g., people, cost)
Output
Number of new products launched in a timeline
Growth from new products/services
ROI of innovation initiatives
Actual versus projected breakeven of new products (e.g., time, cost)"
Simon adds, "It is also beneficial to track your relative competitiveness compared to your competitors and your capability to be agile in adapting to changing business environments."
Innovation is challenging for both incumbents and startups but in different ways. Ritesh notes that incumbents are hampered by legacy platforms, culture, and resistance to experimentation. While Simon feels that the biggest blocker is a reduced ability to attract world-class talent and motivate them to develop startup-like solutions.
Ritesh acknowledges that startups, on the other hand, face hurdles in the form of:
Maintaining culture as the company grows.
Identifying and customizing global markets.
Identifying and getting support capital – the right level of advisory and non-executive boards.
Growth leadership – letting go of control with scaleup.
Getting good ideas to the market – regulation, trust, and market access.
Simon comments that startups struggle with getting good ideas to the market due to regulation, trust, and market access.
Regulation has a role to play in facilitating fintech innovation
Regulation is a driver of growth and is required to safeguard the interests of consumers and businesses. "Flexible approaches to regulation can support business-led innovation through boosting investment and increasing investors' trust in new products, services, and business models," says Ritesh. "It can also support the creation of an ecosystem and competitive marketplace. One of the best examples would be PSD2 – the revised Payment Services Directive."
Simon points out that another example is the sandbox approach, which is vital for creating a safe environment for innovation in fintech by maintaining the balance between stability and creating the space for trial and error.
💡 Innovation Trends
1. As-a-Service
2. Client-first financial products
3. Cryptocurrency on fiat payment rails
4. Digital national currency apps
5. Outcomes-based student financing
6. Open banking
7. Blockchain
8. Remote user ID authentication
9. Digital Checking Platform
10. AI driven screening tools
💻 Technology Trends
1. E-commerce enablement
2. Decentralized finance
3. Digital-first
4. Big data
5. AI-powered software
6. Open banking
7. Strategic collaboration between startups and incumbents
8. Social finance
9. Digital transformation
10. Smarter fraud detection
📱 CX Trends
1. Personalized omnichannel engagement
2. Data-driven one-on-one relationships
3. Product-led CX
4. Digital acceleration
5. Focus on security
6. Banks going beyond banking
7. Habit-forming CX
8. Insta-finance
9. Embedded sustainability
10. Embedded banking
💸 Digital Banking in Europe
1. Revolut
2. Belfius
3. Intesa Sanpaolo
4. KBC
5. Boursorama
6. Bunq
7. BBVA
8. N26
9. Illimity
10. Barclays
💳 Digital Banking in America
1. Ally Bank
2. Bank of America
3. Capital One
4. Huntington Bank
5. Wells Fargo
6. Varo
7. Chime
8. Chase
9. Discover
10. PNC Bank
05 Technology
🎤 Expert's voice 2
Data is the key to developing customer-centric solutions.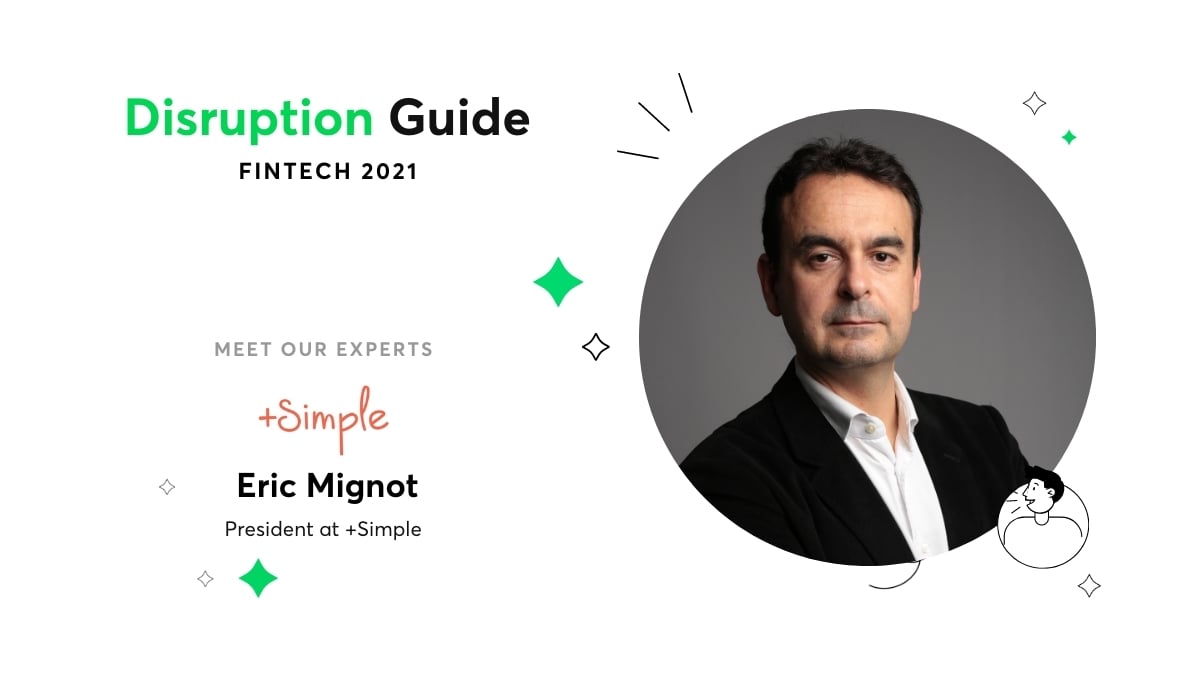 Use design thinking to get close to customer needs
Design thinking and digital product management are at the core of the customer centricity revolution for the insurance industry.
The key factors that have a significant impact on customer experience in fintech products are:
Simplicity: Financial products and insurance can become very technical and difficult to understand for non-experts. Therefore, simplicity requires a lot of effort and investment.
Customer-centricity: "You don't know what you don't know." As financial and insurance products are so specific, it is important as a customer to feel that you're getting a solution that perfectly matches your needs.
Digital-first: Because financial institutions are so big, they have mostly organized their services with a "physical-first" display. Reorganizing channels around a digital-first – i.e., not digital-only – proposition is game-changing for the industry and for customers.
Professional insurances are diverse and complex. In our design thinking methodology, we spend a fair amount of time setting up focus groups and individual interviews to get insights on what keeps our customers awake at night. Verbatim is used afterward to guide our content and marketing material.
We identify personas for a given profession: for instance, a garage owner can be "Patrick," a highly skilled young professional that worked in a garage for a few years and decided to create his own business. Or "Pierre," an experienced entrepreneur managing a small network of garages.
Customers' needs and solutions vary greatly according to who they are. Technology allows +Simple to identify and cook up the best solutions for each one of these profiles automatically and instantly.
We also have a continuous improvement process that links our customer service team with our developers. As soon as small things in the user experience are identified by the customer service team, small improvements are developed to fix issues and reduce the need for clients to call.
Improve customer experience with data-driven insights
Within insurance, the key components of leveraging data to improve customer experience are:
Customer knowledge. Data is what makes the difference in being able to tailor offers to the specific needs of clients.
Risk selection. Cumbersome questionnaires to understand, select, and price risks can be transformed with proper data management, thereby making the onboarding process much simpler.
There are a few related metrics that we use to assess customer experience. The two overarching measures are:
Conversion rate: Of the potential customers that make initial contact with +Simple, what proportion is converted into clients.
Churn rate: Of the active clients at the end of a year, how many are still active at the end of the following year.
Embrace technology to develop customer-centered products
Technology is triggering profound changes in the way financial businesses are built and delivered. Those are the trends that have the most impact when working on customer-centered solutions (as opposed to products). Two to watch are AI and machine learning, and robotization.
Financial and insurance products require a lot of data, technical expertise, and analysis. AI and machine learning allow intelligent and industrial data management. These technologies create the opportunity to industrialize tailor-made solutions for customers.
And as processes are automated, the overall cost of operations goes down and economic models migrate from high variable costs to high fixed costs. This is giving the opportunity to both improve UX and bring costs down, improving prices for customers.
👉 Next chapter: Environment