02 Money
🎤 Expert's voice
Every investment must have the potential to become a home run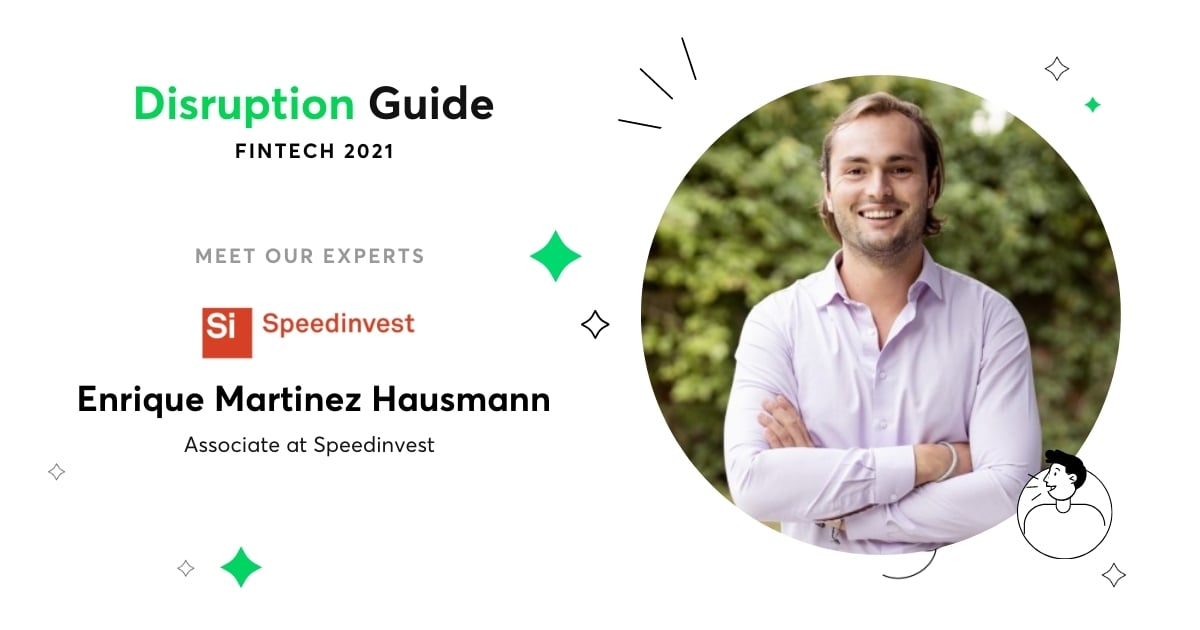 2020 brought many interesting acquisitions in the fintech space
Visa's proposed acquisition of Plaid was a substantial deal and the first big M&A transaction in the open banking space. Ultimately, it didn't go through, but it's a great example of Fintech 2.0.
While the first wave of fintech was focused on democratizing the frontend of existing financial services, the second wave is more focused on implementing applied tech through infrastructure and the middle layer.
Although a more modest exit, I believe Stripe's acquisition of Paystack will have a great positive impact on the African fintech ecosystem. It will bring attention, funding, and talent to one of the regions where fintech can have the most profound impact.
Looking back to 2020 and the impact of the pandemic, I have to say that it was an excellent example of the old saying, "Necessity is the mother of invention." Many tech companies and the startup ecosystem as a whole provided – and are continuing to provide – innovative solutions to the unprecedented problems we've faced. This is especially true when it comes to payments, online banking, and infrastructure.
Looking ahead to the next five to ten years
I see two very important ingredients that will further the growth of the startup ecosystem: talented entrepreneurs and capital willing to invest in tech.
An increase in successful ventures always has a major impact on the venture space as former employees, founders, and business partners gain valuable experience that can translate into more high-caliber startups. As a consequence, we see many "venture mafias" popping up after a venture's success – from the Rapi-mafia to UI-path-mafia.
Also, the attractiveness for institutional investors has improved greatly. This has been due to:
The outperformance of tech stocks in public markets.
The success of IPOs and SPACs, especially in tech.
The more predictable fund performance of venture and growth equity funds.
There are multiple factors to consider when analyzing a potential investment
The importance of these factors depends on the space, maturity, and even geography of the company. Having said that, the top three factors I consider most relevant in the stages I operate in (Seed – Series B) are:
Team. A team that is able to execute on the vision and can pivot and navigate difficult times.
Market timing and size. Is the market ready for the innovation the solution delivers, or is it already too late? Is the market big enough and growing?
Initial validation. Be it on the product side or traction side, we expect some type of initial results (though pre-seed might be different).
Venture investors intend to invest in outliers that are able to return a big portion – if not all – of the fund and compensate for the writing-off of unsuccessful portfolio companies. Therefore, every investment needs to have the potential to become a home run (fund returner) – that is the most successful investment you can have in venture.
However, from my personal experience, venture isn't so binary and has more outcomes:
Write-offs – multiple of 0x
Saves – multiple of around 1x
Small to large wins – multiple of 3-15x
Fund returners
The key for startup founders is strong execution
After a successful fundraising round, entrepreneurs sit on top of a lot of money and need to execute on the vision and business plan they agreed on with investors. This often means aggressive growth – from hiring to performance marketing – which can be a challenge for entrepreneurs. I have seen great entrepreneurs failing after massive rounds due to mediocre execution.
The remedy is to hire and fire fast, don't fall in love with a certain go-to-market strategy, and surround yourself with people better than yourself.
🦄 Unicorns
1. Stripe
2. Ripple
3. Robinhood
4. Coinbase
5. Chime
6. Revolut
7. Klarna
8. Wise
9. Toast
10. SoFi
💰 Funding Rounds in 2020
1. Howden Group Holdings – $1.5 billion
2. Convex Group – $1 billion
3. Klarna – $650 million
4. Stripe – $600 million
5. Chime – $533 million
6. Ki Insurance – $500 million
7. Revolut – $500 million
8. Robinhood – $460 million
9. Bakkt – $300 million
10. Greenlight Financial Technology – $215 million
🚀 Fast-growing Startups
1. Clearbanc
2. Brex
3. BlueVine
4. Robinhood
5. Root Insurance Company
6. Plaid
7. Chainalysis
8. Avant
9. OnDeck
10. tZERO
🏦 Venture Capital Firms
1. Andreessen Horowitz
2. Balderton Capital
3. Index Ventures
4. Citi Ventures
5. Atomico
6. Khosla Ventures
7. Kleiner Perkins
8. Notion Capital
9. QED Investors
10. Ribbit Capital
📈 Promising Startups
1. Stripe
2. Robinhood
3. Lemonade
4. Revolut
5. Chime
6. Checkout
7. Tink
8. Affirm
9. Coinbase
10. Ripple