04 Insights
🎤 Expert's voice
Look for accurate information from well-informed sources.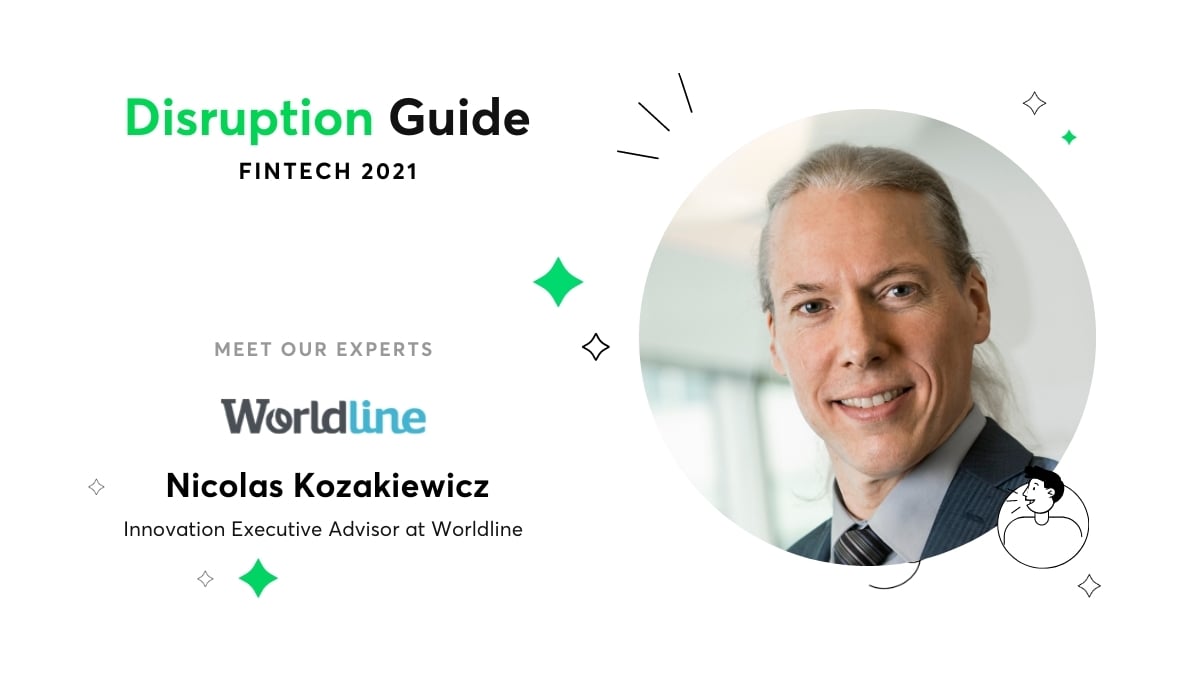 Staying up to date in fintech
Fintech is a broad playground, so who you should follow for the latest news depends on the "sub-topic." Personally, I follow sources like Finextra and similar news providers.
On broader topics, you can find a lot of regulatory issues and trends in top world finance newspapers. While at the other end of the spectrum, there are some very specific expert blogs that are like having eyes and ears – and even part of the brain as they provide well-crafted analysis – in the market.
We follow mostly business-related media that are experts in finance and banking. This is a highly specific environment where accurate information comes from very well-informed sources. Only people in the field really know what is happening, when, and why.
As a payment provider, I'm particularly interested in the trends and variations around cash versus other means of payment ratios, and online versus offline payments.
Both are very difficult to verify, so we try to consolidate information. We use internal research (history and trends, customer feedback, online searches) and external reports, with a strict and detailed analysis afterward. This review strongly takes into account the region and data type of sources as data varies greatly from one place to another.
We also monitor business metrics internally. As a service provider, we consider operational KPIs and overall customer satisfaction (CSAT), in addition to more classical KPIs – we pride ourselves on customer trust and happiness. These include but are not limited to peak usage management, usage, fraud detection, and cybersecurity.
Major trends shaping the fintech landscape
The biggest trends of 2020 in the fintech space were central bank digital currencies (CBDCs), artificial intelligence, and the European Banking Authority's legislation, PSD2. I expect all of these to continue but at varying speeds.
PSD2 is finally about to be enforced (finally), CBDCs are a very active and urgent topic – albeit extremely complex – and AI is a long-lasting trend that evolves every day.
Looking ahead, I predict that the fintech landscape will be shaped by:
The sudden arrival of non-finance competition in the arena, which means technologies and user access that is just from another world.
I don't know if it is the cause or the result of the former point, but a broad ramp-up of pure digital payments versus cash/classical payment means. These will offer new possibilities like instant payment (even though oversold) and genuine online/offline capabilities.
A clearer convergence of payment and identity services.
📧 Newsletters
1. The Fintech Blueprint
2. CB Insights
3. Fintech Takes
4. Net Interest
5. Fintech Brain Food
6. Pivot Assets
7. FinTech Weekly
8. The Financial Brand
9. American Banker
10. Fintech Finance
📰 Blogs and Magazines
1. Medici
2. Daily Fintech
3. PYMNTS
4. Finovate
5. The Fintech Times
6. Finance Magnates
7. Finextra
8. Sifted
9. Fintech Ranking
10. Amount
🎙 Podcasts
1. a16z
2. Appetite for Disruption
3. Breaking Banks
4. Wharton Fintech Podcast
5. London Fintech Podcast
6. Bank On It
7. Fintech Insider by 11:FS
8. Voice of FinTech
9. Fintech Impact
10. For Fintech's Sake
👉 Next chapter: Technology