ICON: Innovation Consultancy Services at Netguru Redefine. Unlock. Enable. Innovate.
Inspire and co-create the future through next-generation digital solutions and best-in-class business strategies.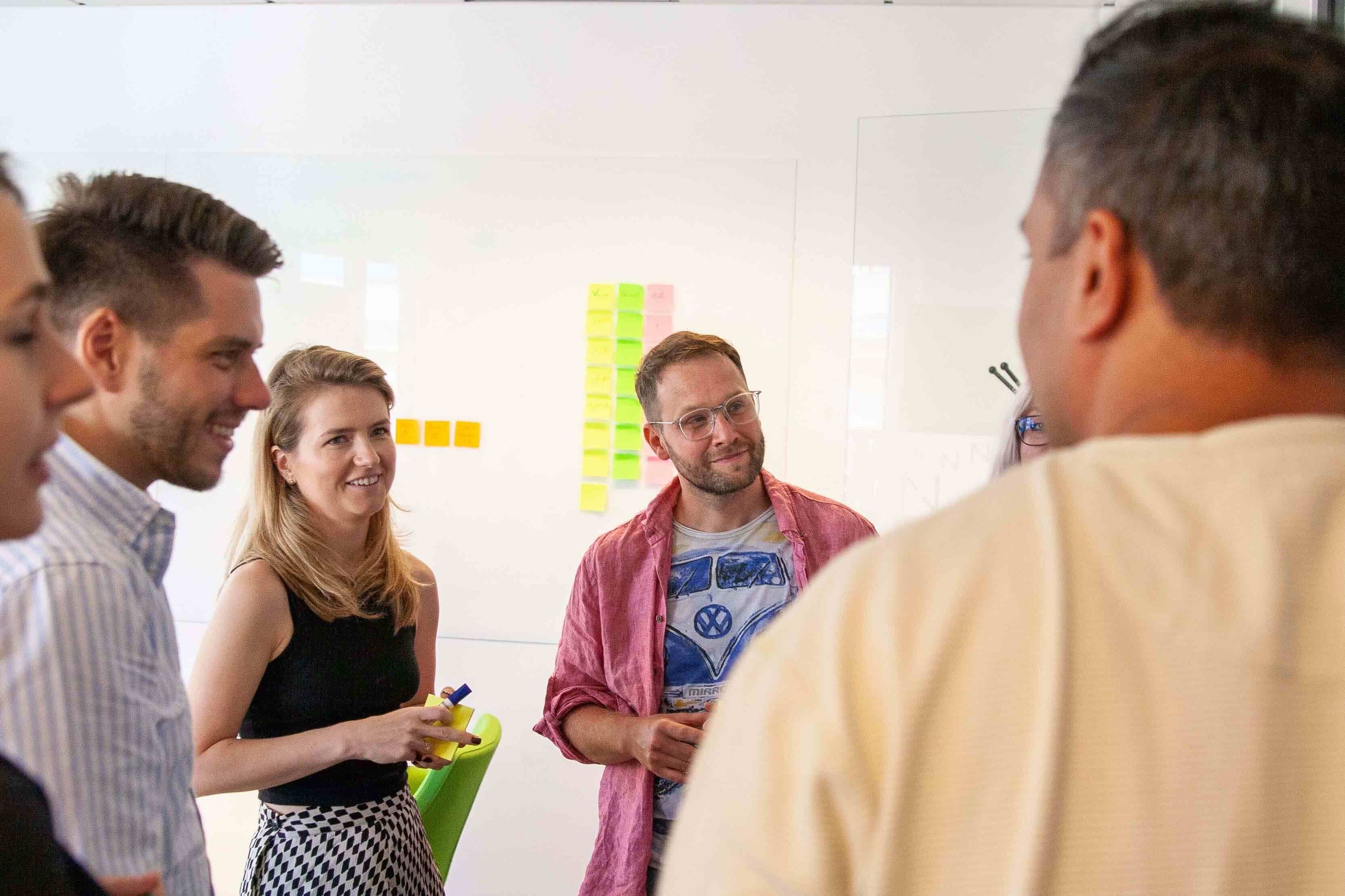 We leverage the intersection of business, creativity and technology to create lasting sustainable solutions.
Design better business
To gain a competitive edge, business strategy must leverage design methods that empathize with customers not simply as consumers but as human beings. The right business design delivers growth that matters to the company and creates impact that stays with the customer.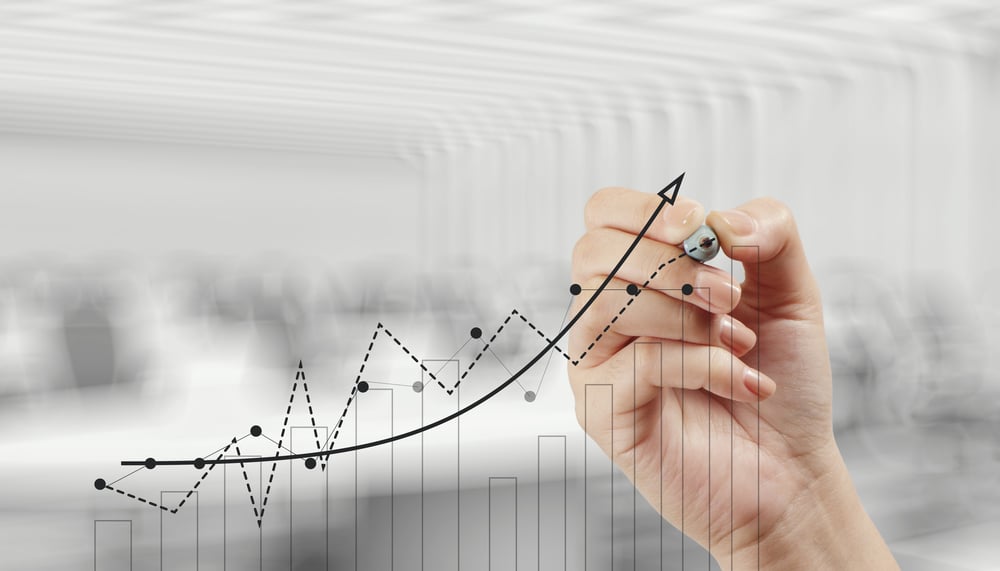 Reimagine how you deliver value to your customers
Our Strategic & Innovation Consultants work across the breadth of innovation to co-create solutions for challenges faced by businesses in an ever-evolving competitive landscape.
Growth Strategy

Build strong foundations with this 4-step growth journey:

Building situational awareness: Understand your market and the context of your product or service;
Formulating the business strategy: Clarify your market entry strategy, monetization method, offering strategy, and competitive strategy;
Creating the go-to-market strategy: Bring your plans and strategies into effect through marketing and distribution;
Drafting the scaling strategy: Identify how to substantially grow the business only with a marginal increase in resource requirements.
Sustainability Design

Align your mission to established sustainability principles and standards. Doing good can be good for business:

Business model design: Connect market and social needs with strategic revenue models to continuously deliver for customers;
Accessibility: Build digital technologies with the needs of everyone in mind, regardless of their abilities;
Analytical rigor: Deliver interventions based on real-world problems and supported by sound research;
Data transparency: Develop data-driven solutions that generate social trust among stakeholders.
Futures Design

Face disruption and market uncertainty with confidence by employing future-driven innovation. Gain market leadership, no matter the business and technological landscape.

De-risk your strategy: Ensure you're building the right solutions for the right problems and managing associated risks;
Build resilience: Develop a strategy and culture that guard against future shocks;
Focus on flexibility: Adapt to social, business, and technological trends through scenario building;
Improve speed-to-value: Shorten the innovation and iteration cycles to ensure agility.
Shape total experience
Set your company up for success by boldly venturing into creating experiences that answer both explicit and implicit needs of your customers. Achieve it by understanding who the people you're designing for are and how they interact with the space — physical, digital or both — you have envisioned for them.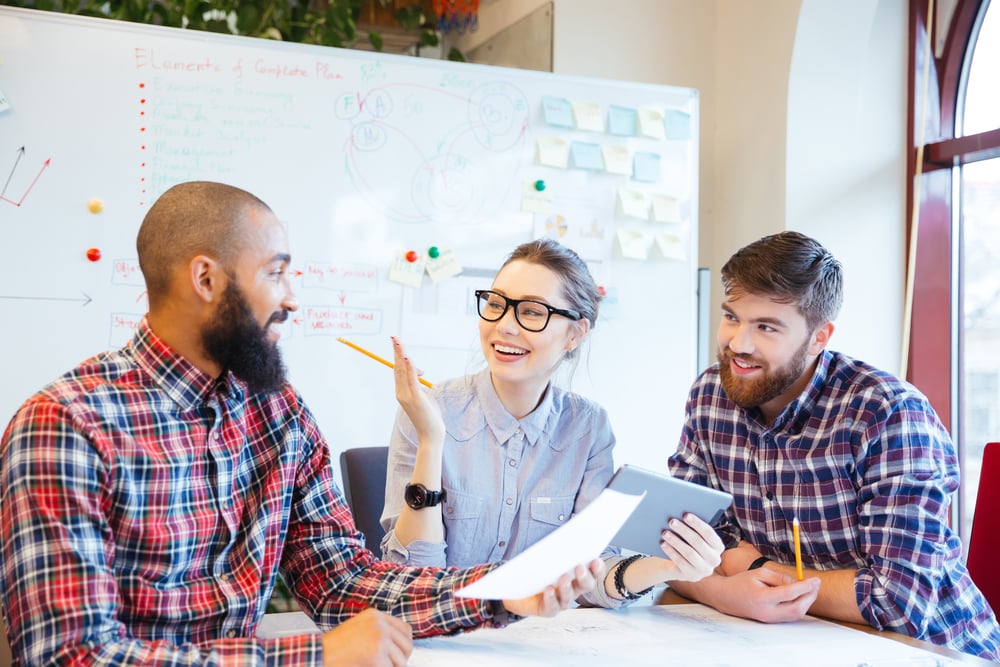 Create superior shared experience
Our Strategic Design Consultants will guide your teams in creating memorable and impactful solutions encompassing relevant company departments and delivery channels. Lead the way by building a total experience your stakeholders will not forget.
Product Strategy

There are no good products with an inconsistent vision. You'll need the help of battle-tested frameworks and experienced product professionals to create offerings that people will love and enjoy. Here's how we start with helping companies with their product strategy:

Why, How, and What: Start with Why (purpose), then How (values, actions and differentiators), and then What (products and results for the users);
Clear product vision and focused strategy: Set a long-term vision and aspiration for the product; however, we'll start small by dividing the idea into smaller chunks as a working hypothesis to validate;
Creative disruption: Conduct brainstorming sessions to design products that can be faster, higher quality, more efficient, and more durable than those offered by competitors;
Concept testing: Create a work plan that includes product vision, as well as market and customer research.
Service Design

Service design is about planning and organizing resources to optimize output. Its end goal is to holistically cater to your users' needs by going beyond the delivery of services through an app or device. It invites you to consider your offering not only from the end-to-end perspective but also from surface to core.

When reengineering your company's offering, we'll look at the three P's of service design:

People: Everyone who creates the service, uses it afterwards, or is in any way indirectly affected by it particularly employees, customers, and partners;
Props: All artifacts (physical or digital) necessary in order to perform the service properly, such as apps, social media accounts, and physical devices;
Processes: Relevant procedures, workflows, or rituals carried out by service providers, end-users, and everyone in-between.
Market Intelligence

Capture the information relevant to your current or prospective business and solutions. Let us uncover the four essential fundaments of market intelligence for your business:

Competitor Intelligence: Shape your strategy by leveraging your own strengths and weaknesses in relation to those of your competitors.
Product Intelligence: Increase the value you bring to your users by analyzing your own offering and how it compares to other available similar solutions.
Market Understanding: Observe and analyze your industry to discover where your users are the most active and meet them there.
Customer Understanding: Identify what challenges your customers need support with and help them overcome it with your solution.
Apply creative tech
Emerging technologies have the power to translate your vision into a practical reality. Embrace new opportunities to improve your business and inspire your customers through extraordinary experiences that once only resided beyond the realms of possibility — but not anymore.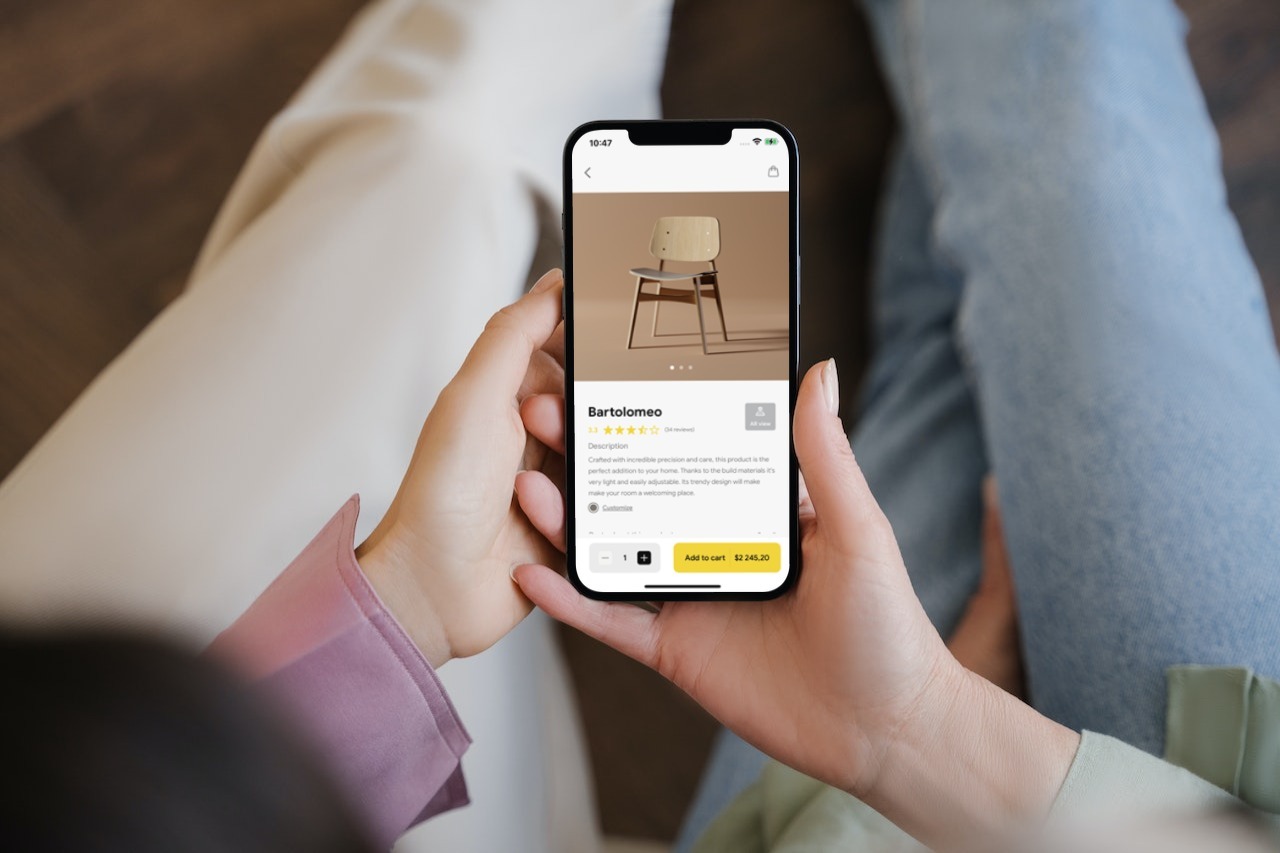 Take your business to the next level by building cutting-edge solutions
Innovation is all about engineering our imagination into viable concepts that can change the world. We create solutions by co-experimenting with our clients and their audience, rapidly iterating through possible alternatives to find the optimal outcome.
Research & Development

Utilize an effective R&D strategy to enhance existing products or launch new services. Gain an innovative edge and satisfy unmet needs while avoiding obsolescence.

Discover solutions: Identify challenges, validate feasibility, and develop innovative fixes;
Prototype in weeks: Rapidly model ideas, features, and technologies to test usability;
Hackathons: Facilitate an event to creatively uncover ideas and collectively establish solutions;
R&D as a Service (RnDaaS): Implement and experiment with emerging technologies with a faster time-to-market through an experienced team of innovators, analysts and developers.
Machine Learning

Harness the value of data to reduce costs, optimize processes, and increase customer satisfaction. AI and machine learning have the potential to reshape industries. ML algorithms can be used in applications practically across all sectors, from eCommerce to finance, healthcare to education, and cybersecurity to charity.

Increase sales: 49% of customers are willing to purchase more frequently when machine learning is present;
Improve productivity: Machine learning technologies are projected to increase labor productivity by up to 40% by 2035;
Analyze large volumes of data: ML gives apps the ability to learn and improve over time. It's extremely adept at processing large volumes of data quickly and identifying patterns and trends;
Improve customer satisfaction: 75% of enterprises using AI and machine learning tools enhance customer satisfaction by more than 10%.
Business Intelligence

Extract the full value from your data to gain a competitive advantage. By using BI tools, you increase business understanding and strengthen your control, by acting on facts and proof rather than instinct.

Better decision making: Leverage data insights to make more accurate choices;
Data modeling and transformation: Prepare your data to ensure the consistency and quality that's essential for BI and analytics;
Embedded analytics: Combine BI technologies with web design for integrated and accessible analytics;
Complementary data science services: Extend BI services to include data science solutions like diagnostic and predictive analytics.
Industry Experience
We accelerate businesses across multiple industries using our comprehensive expertise built through years of collaboration. See how we have helped organizations like yours in the following sectors.
Back to All Services

Schedule a call with a world class expert in Innovation
Jinder has over two decades of experience spanning multiple industries and continents leading, advising and creating innovative strategic and design solutions.
They trusted us
Click for the details
Sorry, our forms might not work
See how our support has helped these companies
Netguru has been the best agency we've worked with so far. Your team understands Kelle and is able to design new skills, features, and interactions within our model, with a great focus on speed to market.

I've had a long-lasting partnership with Netguru. Happy that it works so well and hopeful that we can cooperate on more projects in the future. Netguru always tries to make things possible.

It was great working with Netguru. I'm confident it was an excellent decision to get the team involved in redesigning the Swap app. It's an excellent outcome for us, as we can do it faster in-house.