The Digital Revolution is happening before our very eyes and each business needs to find a way to respond to it. Digital transformation is not an option anymore. It's a necessity, and for many organizations it might be even a matter of survival. Let's explore what digital transformation means today, why it is so important, what digital transformation project succeeded already, and how you can get started on your digital transformation journey.
What is digital transformation?
Some leaders think the term "digital transformation" is so broadly used nowadays that it has lost its usefulness. Updating a CRM system or launching a social media marketing campaign is hardly a digital transformation project by itself. So, to restore the value to this term, let's specify what it means exactly.
Digital transformation is the process of integration of digital technology into all areas of a business, profoundly changing how it operates by creating new - or modifying existing - business processes, customer experiences, and organizational culture. It is not only enhancing traditional methods, but reimaging them for a digital age to meet changing market expectations.
The benefits of digital transformation include reduced costs, improved productivity, and creation of new value for consumers and shareholders. Today, more than ever, technology is seen as a business growth enabler, a necessary tool to scale up operations, reinvent a business model, enter new markets or reach new consumers.
Digital transformation cannot be reduced only to the application of digital technology. It also requires empowering people - developing new ways of thinking to solve problems, encouraging innovation at all levels, and changing the experience of an organization's employees, suppliers, and partners.
Why digital transformation is important?
Shortly - because it has tremendous return on investment when done right. Companies building their strategy around the core of digital transformation are winning their markets. Today, a vision for a company's future must include digital transformation or it will need to face a risk of staying behind the market as competition leaps forward.
No organization can ignore the impact that digital technologies have on business across all industries. For example, Robotic Processes Automation (RPA) is exploding with Gartner predicting the spending on RPA services to grow to $2.4 billion by 2022; at the same time, Predictive Analytics driven by Artificial Intelligence is growing exponentially to reach $11 billion by 2022 according to Statista. New technologies are also conquering consumers' hearts and wallets, changing their behavior, expectations, and needs. Let's explore some digital transformation projects that clearly delivered promised benefits.
Cost reduction
Reducing costs by increasing the efficiency of business processes is the most visible in the finance industry. Leveraging new technologies to automate data processing, service customers, and establish digital interfaces with partners is so prolific it enabled the rise of the Fintech (financial technology) sector. Finance organisations can reduce costs by more than 40 per cent by embracing digital transformation, according to a new study by The Hackett Group.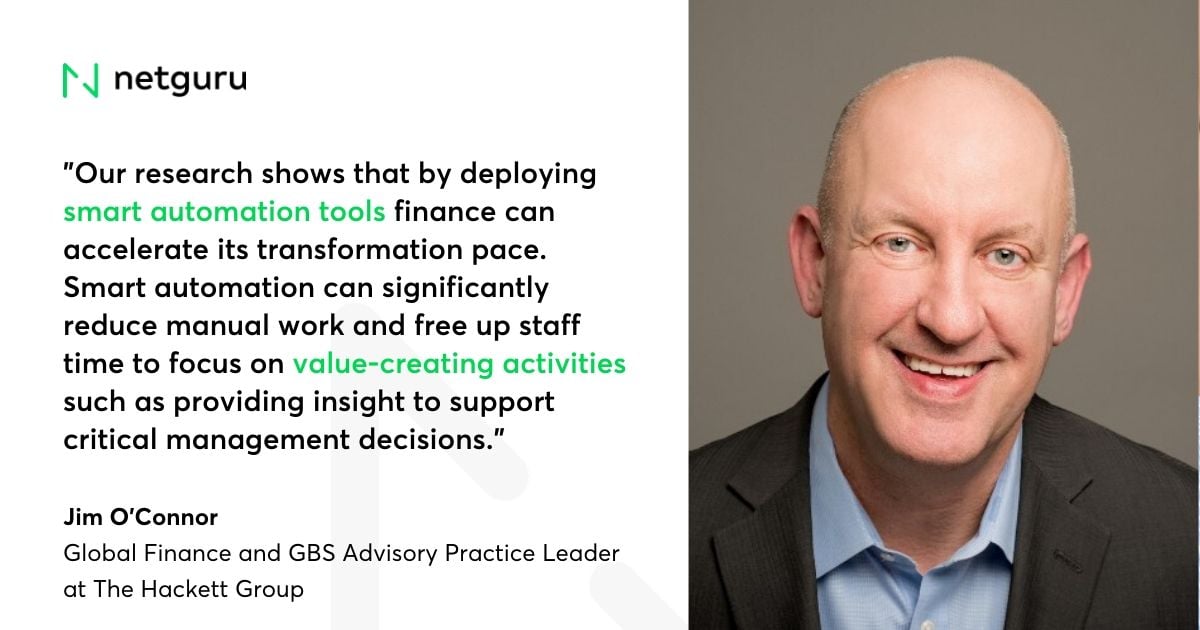 Creation of value via new technology
Microsoft built its business by selling its top products - Windows and the Office suite - to enterprises. In the traditional model clients paid for a license and used the product on their own premises until an upgrade was necessary. When CEO Satya Nadella took over in 2014, the company began a shift towards cloud computing systems. For Office it meant moving from traditional licensing and releasing a new version each year to a more fluid cloud system and a subscription model with on-the-fly upgrades.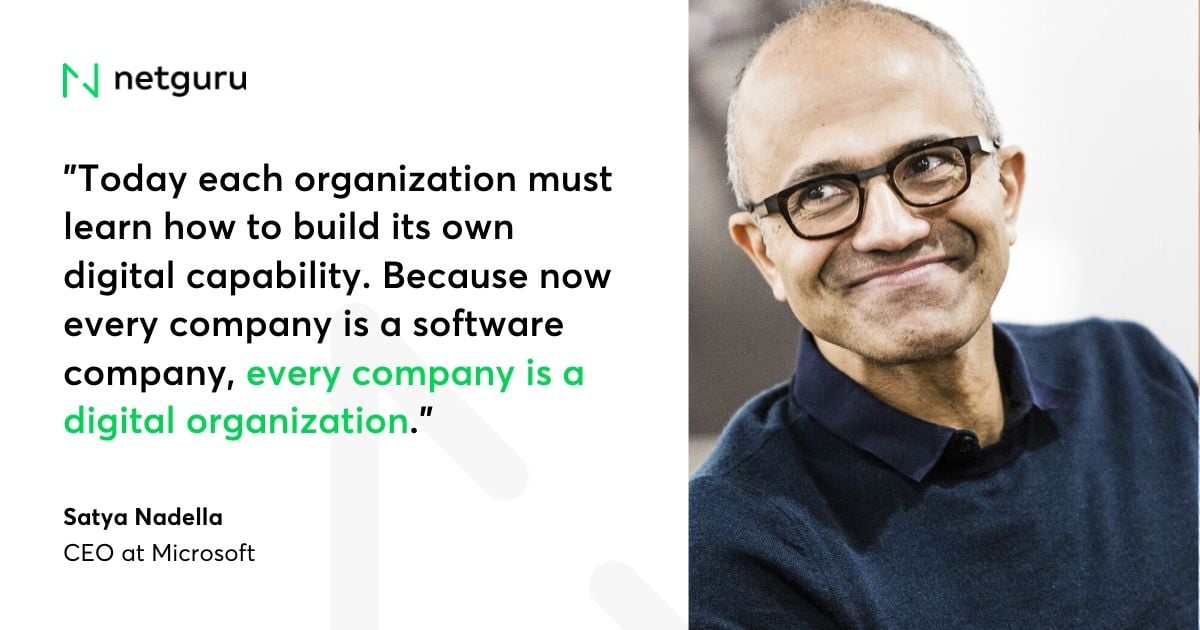 Six years after this strategy was implemented, the cloud-based Office365 sold in a subscription model has grown from $0 to $25 billion in yearly revenue, becoming twice as big as the regular Office offering and growing 25% y/y, while Microsoft has become one of the first companies to reach $1 trillion market capitalization.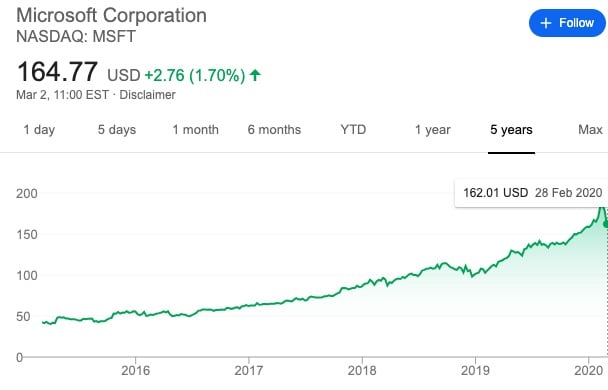 Creation of value via new business model
Philips Lighting has long depended on selling expensive lighting infrastructure for businesses around the globe. However, a project developed between Thomas Rau and Philips sought to leverage IoT infrastructure and a bespoke intelligent management system to sell lighting as a service at a manageable price for its customers.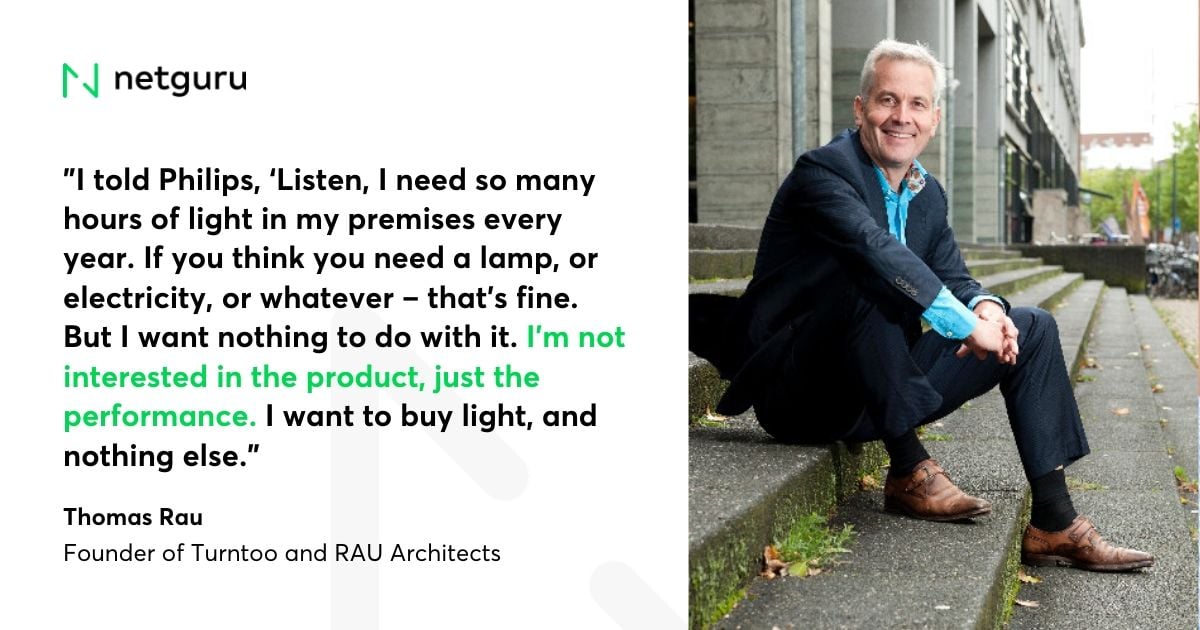 Furthermore, by moving from a one-time sale to a 'Pay per lux' model in which Philips maintains ownership of the materials, its clients benefit from maintenance and service, as well as the option to adapt or upgrade the setup, with the manufacturer being able to recover the materials when necessary. Embracing digital transformation helped Philips to double its stock value between 2016 and 2020: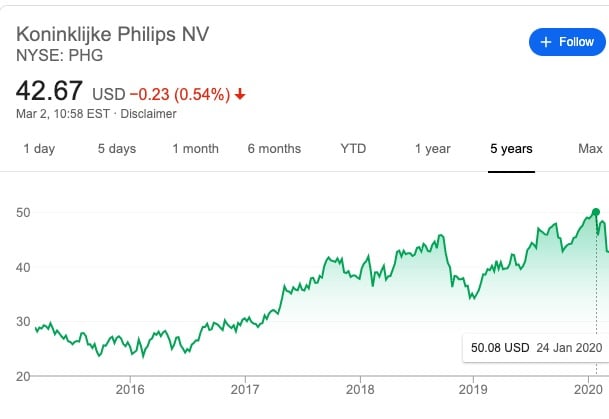 What does digital transformation look like?
A real digital transformation involves fundamentally rethinking business models and processes, so it's not simply about implementing more technology into existing models. Digital transformation should create new models, for example, improving customer engagement, using insights from data to offer new products, developing enterprise mobile applications or going paperless.
What does it mean in practice? Let's take Porsche as an example. Although these cars are known for their classic looks, great performance, and the long tradition they refer to, the company is a very good example of a well-executed digital transformation.
Porsche's digital strategy focuses on customer experience. The German company has invested in understanding the Porsche driver. Their central CRM data center collects all customer data and assigns a unique ID to each profile. They know about every customer interaction at every touch point. This system helps Porsche to know their customer's expectations for each touchpoint. What's more, the collected data helps them to maximize campaign success. For example, the company contacts directly only those customers who are really interested in purchasing a car at that moment. Such use of data leads to a huge increase in the overall sales conversion rate.
Digital transformation - is it not too late?
No, it's definitely not too late for digital transformation. Worldwide spending on digital transformation technologies reached 1.3 trillion dollars in 2017 according to IDC and by the end of 2023 it will rise to 2.3 trillion dollars. IDC predicts that digital transformation spending will grow steadily, achieving a five-year compound annual growth rate of 17.1 percent.
More and more enterprise leaders are getting the message that digital transformation is important and how profound an impact it has on businesses. Yet, many are struggling to realize its full potential as initial steps from vision to execution often require expertise and experience to answer the most difficult questions.
For example, according to the McKinsey Global Institute's Industry Digitization Index, "Europe operates at only an estimated 12 percent of its digital potential, compared with the United States' 18 percent". Same reports highlight enormous variation between Europe's countries' digital potential: France is at 12 percent, Germany reaches only 10 percent, while the United Kingdom is at 17 percent.
This report shows clearly that even advanced economies are really struggling with exploiting the full potential of digital transformation. The good news is that if you know how to start a digital transformation and do it well, you have a big chance to improve and grow fast.
How can I get started on digital transformation?
Digital transformation might be the crucial aspect of strategy in 2020 for many companies, especially those still operating in traditional mode. One of the ways to get started with digital transformation is to look for help from an experienced team which has helped many companies to successfully change.
We've got experience in digital solutions. Drop us a message so we can help you take the right steps towards digital transformation.