HubSpot Development: Transforming Your Business into a Growth Engine
Empower your organization with dedicated HubSpot developers who understand the web's intricate dynamics.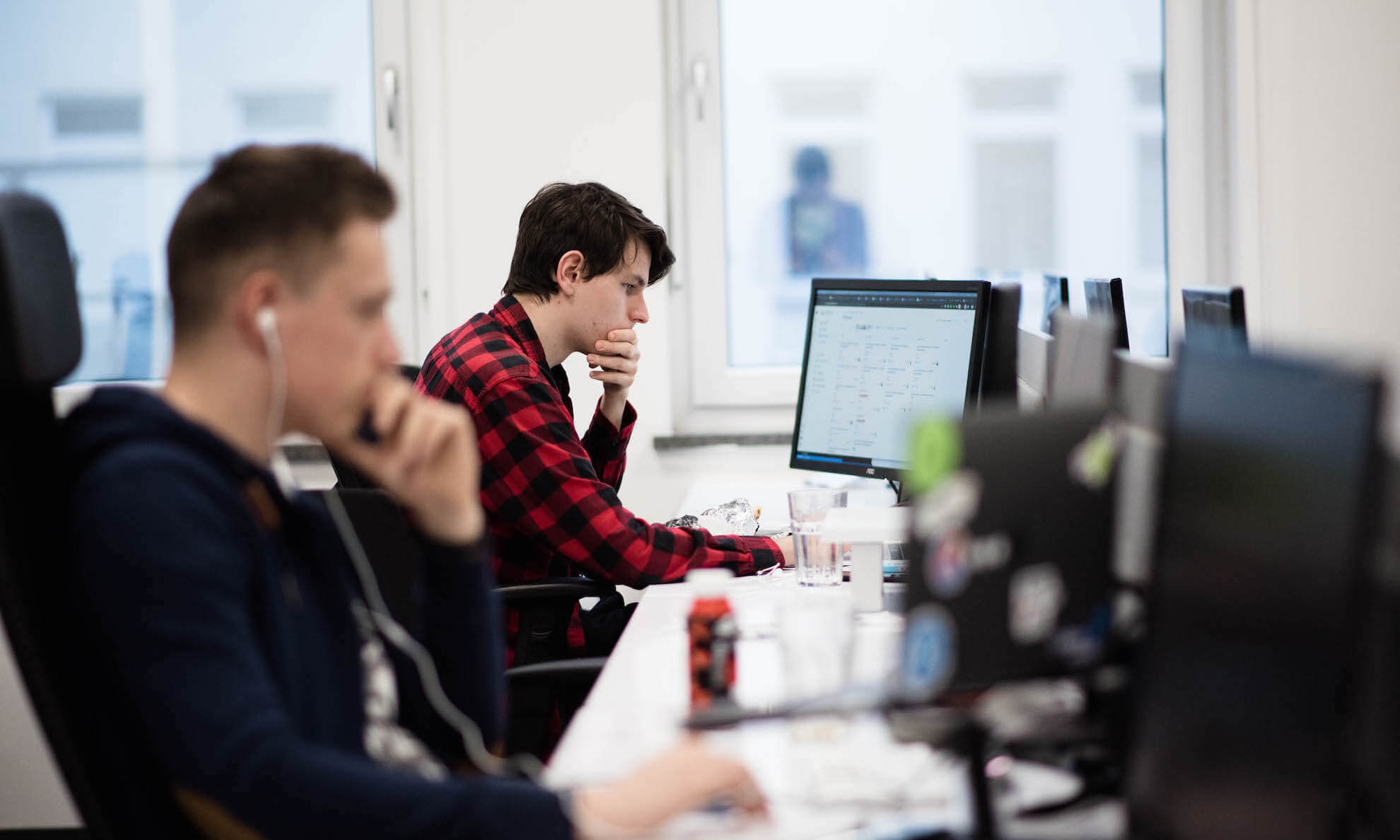 Looking for HubSpot CMS development experts?
HubSpot development company
that delivers value to customers and elevates your brand
Enjoy the benefits of owning a HubSpot website! Be relevant and competitive thanks to technology opportunities!
HubSpot CMS Customization & Development

HubSpot API Development & Integration

HubSpot CRM Implementation & Management

HubSpot App Development & Site Migration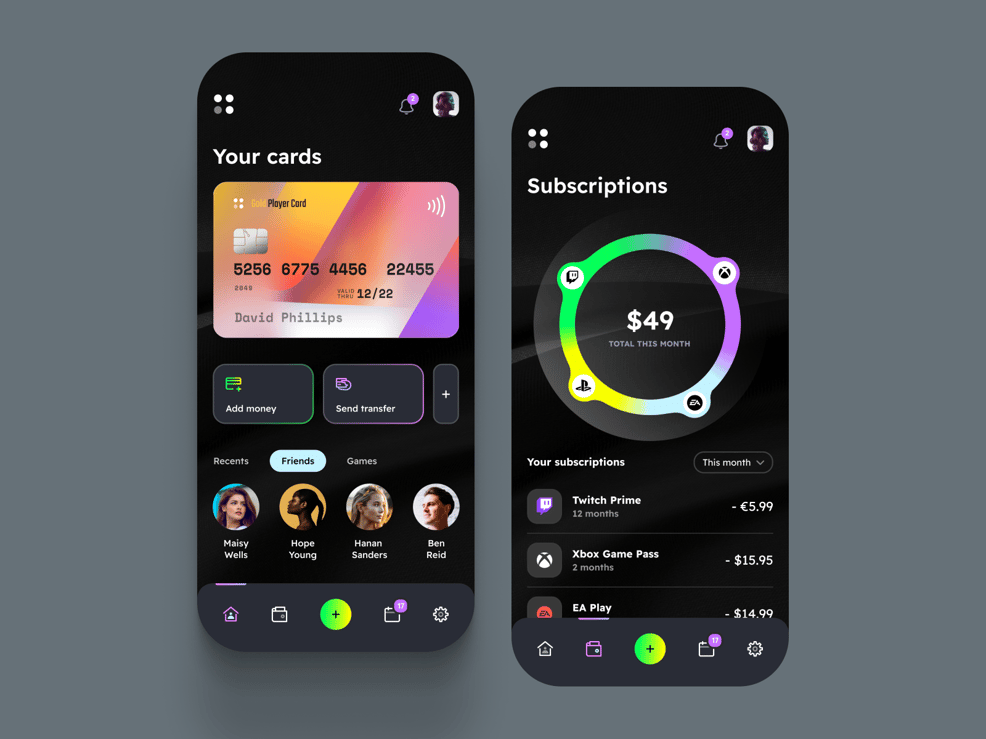 Why Netguru for HubSpot Development Services?
Netguru, a leading HubSpot development company, provides a nexus of certified HubSpot developers equipped to deliver cutting-edge, personalized websites. Our profound understanding of sales, marketing, and design enables us to utilize HubSpot's powerful CMS tools effectively. We focus on creating landing pages, forms, and blogs designed to convert site visitors into leads. Simultaneously, we assist in managing leads and prospects over time, facilitating the creation of efficient pipelines and funnels to close deals and generate more revenue for your business.
Benefits of Hiring a HubSpot Development Company
Expertise: Gain access to a team of certified HubSpot developers who can understand and translate your business requirements into an effective digital solution.
Time and Cost Efficiency: Save the time and resources spent on training your in-house team, and let our experts handle your HubSpot development needs.
Tailored Solutions: Get personalized solutions that cater to your specific business needs and align with your brand identity.
End-to-End Support: From designing and development to deployment and after-sales support, a dedicated team will be with you at every step of the way.
Scalability: As your business grows, so does the solution we build for you, ensuring your digital assets can handle increased traffic and functionality needs.
Experienced across a broad range of industries
Our experts and specialists have a wealth of experience to adapt to every industry and create world-class web apps. Here are the industries that most frequently work with us:
Fintech

Retail & Ecommerce

Healthcare

Education
Why building website on HubSpot?
Whether you require design, coding, management, integration, or end-to-end HubSpot development, we are equipped to deliver.
QA Advisory & Consulting for HubSpot

Customer Insights & Behavior Analytics

Maintenance & Support for HubSpot Websites

Marketing Automation integrated with HubSpot
Leverage our proven process of building intuitive, easy-to-use websites that attract and retain user attention
Why Choose Netguru for Your HubSpot Development?
Netguru is a leading provider of software and HubSpot development services. With over 14 years of industry experience, a team of over 900 professionals, and more than 1000 successful projects under our belt, we have the expertise and resources to deliver high-quality HubSpot solutions. Our experienced HubSpot developers have an in-depth understanding of the latest digital technologies and trends, empowering us to provide clients with innovative and reliable solutions.
Trends in Digital Technology to Power Your HubSpot Solutions:
Data-Driven Marketing: Harness the power of data to craft personalized marketing campaigns. Leveraging HubSpot's robust analytics tools, we help you understand customer behavior, optimize your marketing strategies, and drive business growth.

Marketing Automation: Automate your marketing efforts to improve efficiency and effectiveness. From email marketing and social media posts to lead nurturing and analytics, we enable you to automate tasks across all aspects of your marketing strategy.

AI and Machine Learning: Utilize AI and Machine Learning to deliver personalized user experiences, automate tasks, and gain insights from your data.

CRM Integration: Seamlessly integrate your CRM system with HubSpot to manage leads, nurture relationships, and drive sales growth.

Content Management System (CMS): Take advantage of HubSpot's powerful CMS to create, manage, and optimize your content for search engines and users.

API Integration: Integrate third-party systems into HubSpot to enhance its functionality and usability.
Technologies We Use for HubSpot Development:
HubSpot CMS: We leverage HubSpot CMS for designing and developing customized websites, landing pages, and blogs, ensuring an engaging and intuitive user experience.
HubSpot CRM: Our team uses HubSpot CRM to manage leads and nurture customer relationships effectively.
HubSpot API: We utilize HubSpot API to create robust integrations, connecting your software seamlessly with the HubSpot CRM and other automation solutions.
HTML, CSS, JavaScript: Our developers use these core web technologies to create dynamic and interactive web pages within the HubSpot CMS.
Custom-Coded, Tailor-Made Features We transcend the confines of basic HubSpot CMS. Our extensive library of custom code, curated by our experienced HubSpot development team, stands ready to be deployed to accelerate your project outcomes.
Front-End Separate from the Web Builder We can expertly set up your front-end with HTML5, CSS, and JavaScript (ranging from vanilla JS to React or Angular) and seamlessly integrate it with the CMS, providing a robust and flexible digital platform.
CI/CD based on Custom Scripts and Automation Our standard is to establish a CI/CD process with automated testing environments. With our custom scripts and automation, you can iterate quickly and scale your content changes effectively.
Focus on Page Performance Optimal page performance is paramount in today's digital landscape. With our custom scripts developed by our skilled HubSpot developers, you can ensure optimum page speed while reaping the full benefits offered by the HubSpot CMS.
Development with Code Repository Mirroring the approach of traditional software development, our HubSpot developers provide a comprehensive code repository. This ensures an organized, efficient, and seamless development experience, offering you complete visibility and control.
Partner with Netguru, your dependable HubSpot development company, to transform your digital landscape and foster business growth. Contact us today to get started on your HubSpot development journey!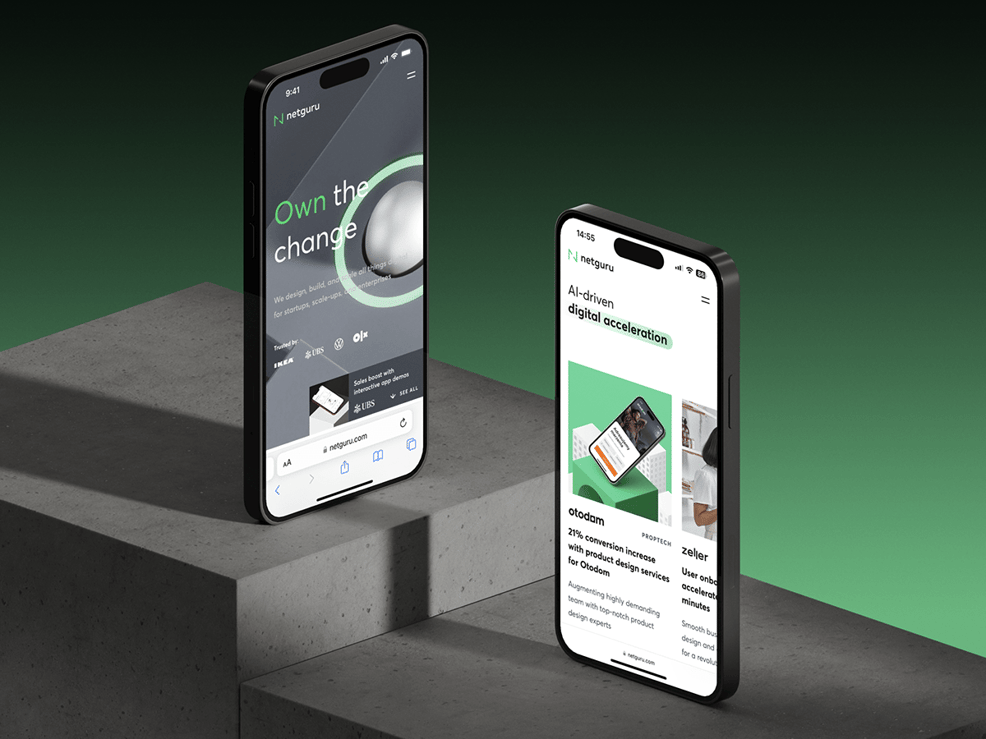 Netguru, a Digital Acceleration Company
Over the past few months, we've revamped the Netguru homepage. The extensive redesign focused on enhancing the copywriting, visual design, and highlighting our portfolio of offerings.
Our goal was to strike the perfect balance between form, function, and performance. That's why we opted for custom code solutions and minimized the use of JavaScript libraries. We wanted to create a website that seamlessly blends aesthetics, usability, and speed. As designers, it's our job to provide users with clarity as to what's important. That's why we featured the portfolio section at the top, highlighting it with clear calls to action on hover. We wanted to ensure an engaging experience that guides the user towards exploring our offerings.
Read Case Study
Our partners about the cooperation
with Netguru
I've really appreciated the flexibility and breadth of experience we've been able to tap from the Netguru team. While most of our work together has been in React Native, at times when needed we've also gotten support in QA, design, UX, iOS and Android as well.

The difference between Netguru and other companies with which we have worked so far is that Netguru is good at taking the ownership. I appreciate that approach a lot, because what we need is to ask for an outcome and have someone deliver it within a given timeline, without us requiring to try to help in every step along the way. That means we're not adding management overhead on our side

Working with the Netguru Team was an amazing experience. They have been very responsive and flexible. We definitely increased the pace of development. We're now releasing many more features than we used to before we started the co-operation with Netguru.
Answering your HubSpot development queries (FAQ)
Frequently asked questions regarding mobile app software
What makes Netguru's HubSpot development services stand out from the competition?

Netguru offers a unique blend of expertise, innovation, and quality in our HubSpot development services. Our team of certified HubSpot developers goes beyond standard practices to deliver custom solutions tailored to your business needs. We emphasize open communication, transparency, and collaboration, ensuring a seamless development process that aligns with your business goals.
Will I be assigned a dedicated Project Manager for my HubSpot development project at Netguru?

Yes, every HubSpot development project at Netguru is supervised by a dedicated Project Manager. The Project Manager serves as your main point of contact, ensuring smooth communication, timely updates, and effective coordination of the development process.
How does Netguru keep me updated throughout the HubSpot development process?

At Netguru, we believe in maintaining transparent and regular communication with our clients. Our Project Managers provide regular updates on project progress, milestones achieved, and any challenges encountered. We also encourage open dialogue, allowing clients to ask questions, provide feedback, and participate actively in the development process.
What kind of support does Netguru provide after the completion of a HubSpot web development project?

Netguru provides comprehensive post-project support, including troubleshooting, regular maintenance, updates, and performance optimization. We also offer training and guidance to your team to ensure you can effectively leverage your new HubSpot solutions.
How does Netguru ensure that the HubSpot development project does not exceed the initial estimates? What happens if the estimation is exceeded?

Netguru employs robust project management methodologies and tools to ensure projects stay within the estimated timeline and budget. We closely monitor project progress and promptly communicate any potential deviations. In the event of an estimation exceedance, we discuss the situation with the client, providing clear reasons and potential solutions, ensuring transparency and alignment.
Will I receive a detailed report of the work done during the HubSpot development project?

Yes, upon project completion, we provide a detailed report outlining the work done, features implemented, challenges encountered, and solutions provided. This ensures transparency and helps you understand the value delivered through our services.
What is Netguru's approach to SEO during HubSpot website development?

Netguru's HubSpot development process incorporates SEO best practices at every stage. We focus on creating SEO-friendly URLs, optimizing page loading speeds, implementing effective keyword strategies, and ensuring mobile-friendliness. Our goal is to enhance the online visibility and searchability of your HubSpot website.
How does a typical team setup look like for a HubSpot development project at Netguru?

A typical HubSpot development team at Netguru comprises a Project Manager, HubSpot developers, UX/UI designers, and QA specialists. The team size and composition can be scaled up or down depending on the project's complexity and requirements.
What is Netguru's process for ensuring the quality of HubSpot development projects?

Netguru employs stringent quality assurance (QA) processes throughout the HubSpot development lifecycle. Our QA team performs regular code reviews, automated and manual testing, performance checks, and security audits to ensure the developed HubSpot solutions are of the highest quality.
How does Netguru handle the integration of HubSpot with other APIs and data sources?

Netguru has extensive experience in integrating HubSpot with various APIs and data sources. Our developers leverage HubSpot's robust API to create seamless integrations, ensuring data consistency and enhancing the functionality of your HubSpot solutions.