How to Effectively Use ChatGPT | Netguru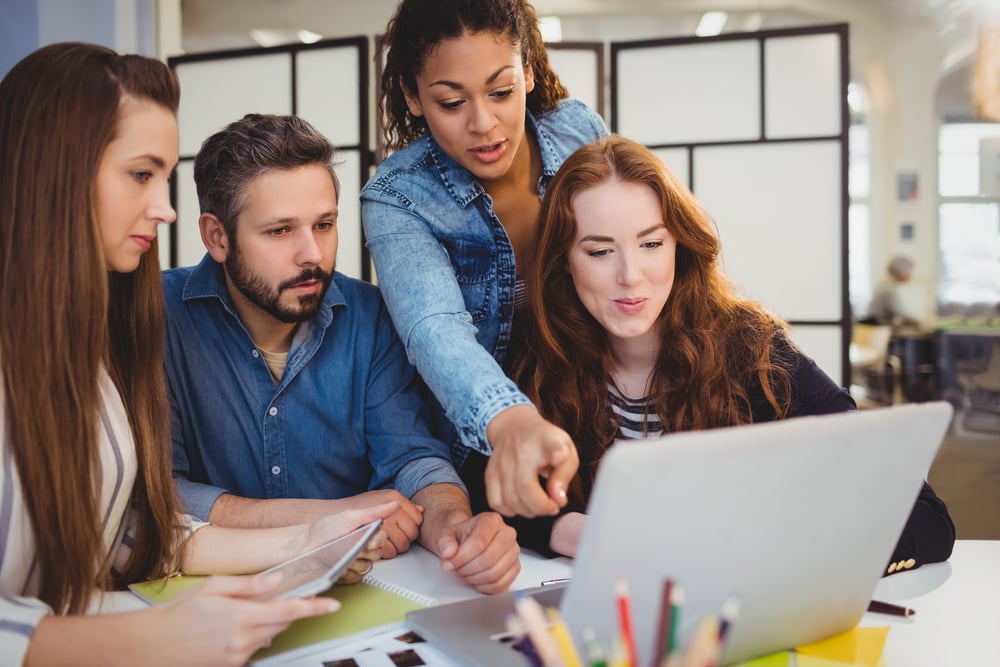 Releasing ChatGPT on 30 November 2022 made quite a lot of noise. Just after the initial launch of the service, the quantity of users reached over one million in only five days.
ChatGPT was created to replace conversational bots for selling. But, as it turned out, being the selling chatbot is the least it can be. It can learn, joke, code, has a context inheritance, and remembers literally everything you say to it. As ChatGPT describes itself, it is an advanced artificial intelligence language model designed to assist users in generating and understanding human-like text in a wide range of languages and styles.
Nice answer as for a robot, but what does it mean, and how can ChatGPT help us in our daily routine? Let's find out.
Email writing with ChatGPT
The first thing I started to use ChatGPT for was writing emails. I'm tired of spending hours of my life trying to find the proper word or formulate sentences which sound more professional. As it turned out, ChatGPT is able to do it better than some native speakers. Out of it, it needs only a few seconds to bring you a result. Let's imagine I want to become an assistant to the President of the USA and, in a short email, I need to reassure him I'm the best worker for that. For peace of mind, I assigned this job to ChatGPT.
Is there any chance of not getting this job? I don't think so. It looks very convincing.
Articles and posts writing with ChatGPT
The second thing ChatGPT does very well is writing articles and content. As I mentioned in the last article, I believe that ChatGPT can replace some copywriters right now. It can create very literate texts. So literate that you probably will not be able to tell whether it was written by AI or a human.
Also, ChatGPT is good at writing posts.
Coding with ChatGPT
Presumably, the most impressive talent of ChatGPT is coding. The thing is that it does not just return with a code, but it also explains each step of creating it. As a React Native developer, I was curious if it is able to bridge, for example, some Kotlin code to React Native.
Looks very impressive. If you think ChatGPT can code JavaScript frameworks and Kotlin, only then you are wrong. Here is the list of programming languages ChatGPT knows. Don't forget that it is not the full list, and ChatGPT probably knows all existing frameworks.
As a developer, I was really curious about what language OpenAI uses to teach and develop artificial intelligence. A part of OpenAI is open source, so it's easy to check. From what we can see, most of the OpenAI repositories use Python. When it comes to writing, though, AI OpenAI uses the TensorFlow – Google's Python library written in C++.
Feedback writing with ChatGPT
I think writing feedback is a routine task for every developer and, to be honest, I really like writing it. I appreciate the fact I can help someone become a better professional by sharing a few words of feedback. But sometimes we are postponing it until later, and if we do not miss the deadline, we are staring at the monitor thinking about what to write so that the feedback is more constructive and unique. Fortunately, ChatGPT can now take care of it for you. Just provide it with entry data and check if the result suits you.
Tickets describing with ChatGPT
Describing tickets is a rather mundane job. Hundreds of words to describe a small feature and thousands to describe a big one. The problem is the same as with writing feedback – sometimes you are staring at the monitor and trying to find a proper word. But while writing feedback requires just a couple of sentences, describing a Jira story, among others, necessitates much more effort and creativity. Fortunately, ChatGPT can do it for us.
If you have problems with writing comments for a ticket, you can handle it with ChatGPT as well.
ChatGPT – Summary
One of the things that really stood out to me about ChatGPT is its potential to revolutionize the way we interact with technology. It has the potential to make interacting with AI feel much more like interacting with a human, which could make it easier for people to adopt ChatGPT and use it in their daily lives.
As someone who is passionate about the potential of generative AI, I am constantly amazed by the progress that is being made in this field. I can't wait to see what the future holds, and how AI will continue to enhance our lives in new and exciting ways. Overall, my experience with writing about ChatGPT has only reinforced my love for living in times when humans are constantly opening new AI capabilities.