Working Together for a Sustainable Future – Netguru's ESG Voluntary Disclosure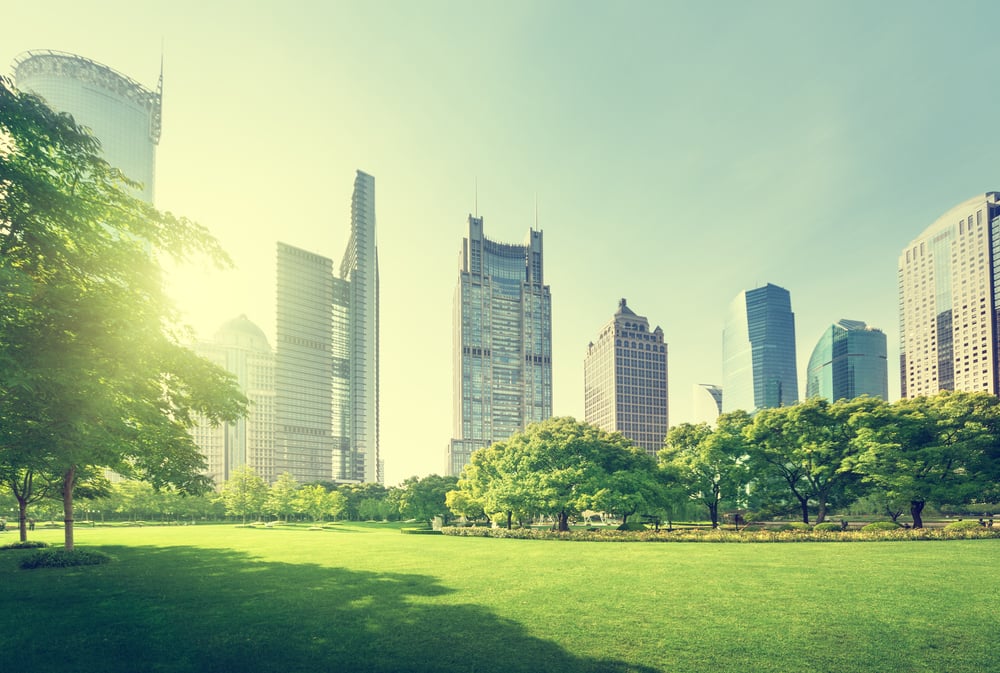 Discover what Netguru does as a B Corp company committed to responsible practices across its operations.
There are over 8 billion people on Earth. Many continue to perceive the world as empty, with lots of unused space and infinite resources. Herman Daly, one of the pioneers of ecological economics, would disagree. He'd argue that we inhabit a full world, and our economy surpasses the regenerative and absorptive capacity of our planet due to excessive exploitation of all resources.
GDP, along with other financial indicators used to gauge the world's state, falls short in describing the desired state of the world. Blindly pursuing GDP growth as the ultimate goal has led to a disruption and, in many cases, destruction of natural ecosystems that sustain life on Earth.
As part of this world, and as a signatory of the B Corp Declaration of Interdependence, we commit ourselves to using business as a force for good.
We believe that ESG reporting is not the ultimate solution, but a way of communicating our impact on the world. It's a cyclical process that should reflect changes businesses implement to reduce their negative impact on the world. It's not glamorous work, but it's an effort we need to undertake to measure and improve how we influence the world around us and set new business targets.
Most major companies in the world today issue sustainability reports. More than 80% of the 100 largest domestic (N100) and 250 largest global companies (G250) publish such reports.
Commitment to positive change
Of the 27,500,000 businesses in Europe, approximately 1% adopt a form of governance that obliges directors to consider sustainability matters and stakeholder interests. Voluntary commitments are visibly not enough.
When you become a B Corp (as Netguru did in 2020), you legally commit your business to ensure that your social or environmental performance is part of your decision-making over time, regardless of company ownership. And this commitment you are obliged to uphold within three years, before the next B Corp recertification.
Abiding by these requirements, at the end of 2022, Netguru formally pledged commitment to long-term and positive impact on the world and to considering the voice of stakeholders in the decision-making process. We also advocated for this in the case to save Article 25: Directors' Duty of Care.
This is what brought us here. Although we don't have to do ESG reporting yet formally, we decided to move ahead with it.
Our goals are:
To transparently inform stakeholders and the public of our efforts and results in environmental, social, and governance impact areas.
To prepare for the European CSRD directive and the upcoming duty to report ESG data.
To inspire other companies, especially in the IT sector, and lead by example.
To take the first criticism and better understand our wider public's expectations of our reporting.
What you can expect in our first ESG disclosure:
✔️A list of pivotal decisions that led us to responsible business development
✔️Organizational structure, team diversity, and employment turnover
✔️Internal due diligence procedures and consulting teams at Netguru
✔️Pro publico bono activities and how we strive to bridge the digital divide together with Tech To The Rescue, and in 2022 specifically - our actions for Ukraine
✔️Cash and in-kind donations
✔️Environmental impact and carbon footprint
Our ESG framework for reporting
The report includes selected key indicators from all areas specified in the ESG reporting guidelines issued by the Warsaw Stock Exchange for companies listed on the WSE: corporate governance, environment and society, and additional data (proprietary indicators) relevant to the technology sector.