Private Banking versus Family Office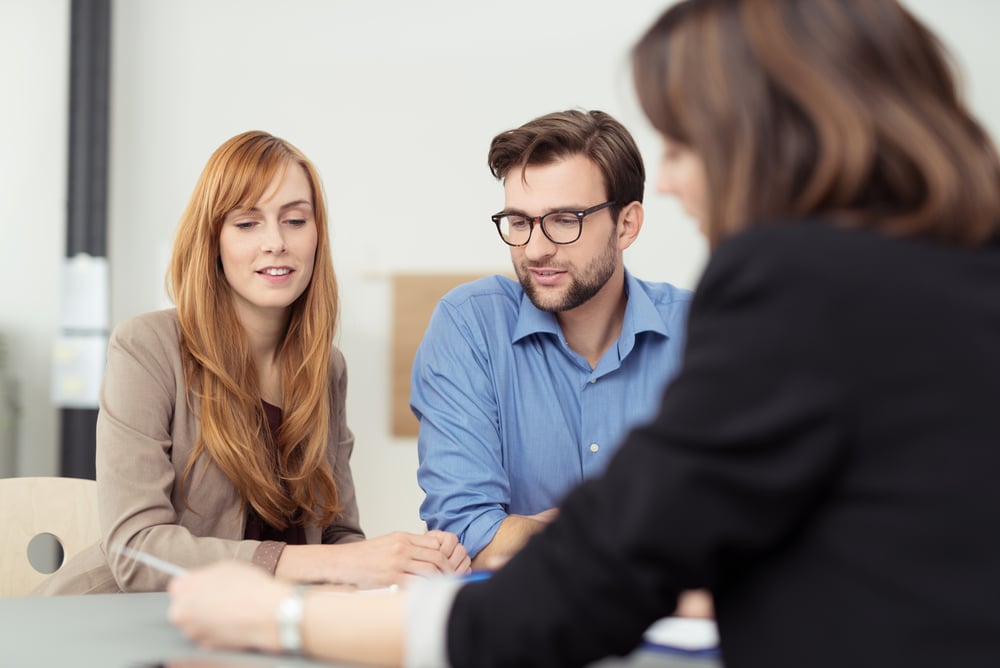 Private banking and family offices are different approaches to wealth management, customized to meet the specific needs of high-net-worth individuals and families, with varying structures and strategies, but a common goal of preserving and growing wealth.
These services offer a range of benefits, including tailored financial solutions, access to exclusive investment opportunities, and strategies for preserving and growing wealth across generations. They also provide a high level of confidentiality, discretion, and expertise, making them essential for managing the complex financial affairs of affluent individuals and families.
This comprehensive guide will clarify the definitions of these approaches and highlight the notable differences between private banking and family offices.
Private banking versus family office
Family offices provide a personalized approach to wealth management, whereas private banks are traditional financial institutions that offer services to affluent clients. Private banking primarily serves high-net-worth individuals, delivering customized solutions through well-established organizations such as investment and private banks.
Conversely, family offices target ultra-high-net-worth families who demand a higher degree of complexity in effectively managing their finances. These alternatives typically offer significantly greater customization than standard wealth management firms associated with large financial corporations or firms.
According to Mordor Intelligence, the United States Private Banking Market generated a revenue of USD 88 billion in the current year and is expected to register a CAGR of 10% for the forecast period.
The Global Family Offices Industry is expected to grow from USD 124.28 billion in 2023 to USD 209.91 billion by 2028, at a CAGR of 11.05% during the forecast period (2023-2028).
Clientele
Private banks, serving individuals with high net worths and providing tailored financial services, aim to enhance their clients' wealth. While some banks may accept clients with assets below $100,000, many typically set the benchmark at $1 million. Private banking is generally reserved for a select group of clients who possess substantial cash and other assets that can be deposited into accounts and used for investments.
Family offices specialize in managing ultra-high-net-worth individuals (UHNWI), with a net worth of $250 million for a traditional family office and at least $30 million for multi-family offices. They are primarily focused on preserving and growing family wealth across generations, employing specialized and intricate financial strategies. Family offices typically allocate a significant portion of their assets to private equity and hedge funds.
Services offered
Private banks specialize in providing a comprehensive range of financial services, including lifestyle management, risk management, and asset/cash control. They offer specialized financial services such as investments, trusts, and estate planning to high-net-worth individuals with the aim of augmenting their wealth.
Family offices offer an even more extensive range of services tailored to the needs of affluent families. These services encompass estate planning, tax strategy development, investment administration, familial governance consulting, succession planning, as well as areas such as philanthropy-related investing and concierge assistance. Family offices prioritize the preservation and seamless transfer of assets across generations, enabling families to uphold their values over time.
One key advantage that family offices possess over private banking lies in their broader scope of services. They not only provide financial assistance but also extend to non-financial aspects, such as wealth education. While investment management plays a pivotal role in wealth accumulation within the former's domain, security and sustainability take center stage in maintaining intergenerational heritage through the latter approach.
Types of family offices: Single versus multi-family
Family offices, typically customized for ultra-high-net-worth individuals, are categorized into two main types: single family and multi-family offices. The primary difference between these two lies in their structure. A single-family office exclusively caters to the financial needs of a specific family, whereas multi-family offices can provide professional advice and resources that extend beyond the households they are associated with.
Single family office
The single family office model, originally established by John D. Rockefeller in 1882, remains a highly sought-after option for ultra-high-net-worth families seeking to manage their wealth and exercise complete control over decision-making.
In essence, a single family office affords affluent households access to tailored services designed to meet a wide range of individualized financial needs while still safeguarding their privacy and granting them full authority over the handling of these resources at any given time.
Single family offices, designed for individuals with assets ranging from $100 million to $400 million, can be quite costly, with annual maintenance costs often exceeding $1 million. Despite the significant expense, even for the wealthiest individuals, these comprehensive wealth management services they provide are highly customized and personalized.
Multi-family office
Family offices provide tailored services, including bill-paying and wealth transfer planning, to affluent families with a minimum net worth of $30 million.
Multi-family offices may offer a more cost-effective option as they serve multiple clients who can pool resources, but this can sometimes result in reduced control for clients or decision-makers compared to single-family office arrangements. Wealth education is typically included within both multi and single-family office structures to promote long-term financial success for all parties involved.
Virtual family office (VFO)
A VFO (Virtual Family Office) is a type of family office service that offers many of the advantages of a traditional family office but with a more adaptable and scalable approach. VFOs typically utilize technology and outsourcing to deliver a variety of financial, legal, and administrative services to high-net-worth individuals and families.
Evaluating private banking services
Advantages
Private banking offers a range of customized financial services, including investment management, wealth planning, and lending solutions. These services are typically provided by a single institution, and clients are assigned a dedicated private banker who serves as their primary point of contact.
Clients of private banking enjoy personalized attention and access to tailored financial products, all while benefiting from favorable interest rates and minimal fees. They also receive additional privileges such as priority customer service and enhanced deposit reward levels.
Private banks maintain in-house research teams that offer firsthand knowledge about investment strategies, providing an additional layer of sophistication within private banking circles when making decisions related to investments, trusts, and other financial matters. This in-depth asset advice makes private banking an appealing choice for affluent individuals seeking specialized fund management solutions and related product and service options available from private banking institutions worldwide.
Disadvantages
Private banking services are often more expensive than traditional banking due to the personalized attention and specialized offerings they provide.
Some private banks may restrict clients to their own proprietary products or a select set of external funds, limiting the diversity of investment choices available.
There can be a potential conflict of interest, as private banks may prioritize their own financial interests over those of their clients, potentially leading to recommendations that are not in the client's best interest.
Private banking services are generally reserved for high-net-worth individuals who meet specific asset and income criteria, making them inaccessible to the broader population.
Assessing family office services
Individuals utilizing family offices can benefit from providing their family members access to a wide range of services, including financial planning, investment management, tax consulting, and estate guidance. Family offices are equipped to provide these services with excellent year-round support, offering clients peace of mind that they are receiving customized solutions tailored to their specific needs.
Advantages
Family offices offer a comprehensive approach to wealth management, encompassing financial, legal, and administrative services. They are commonly established to oversee the financial affairs of affluent families over multiple generations.
Family offices typically adopt a long-term perspective when it comes to wealth management, with a primary focus on preserving and growing wealth across multiple generations.
Family offices play a pivotal role in centralizing the management of a client's financial affairs, which can help simplify and streamline the handling of intricate financial situations.
Disadvantages
Family offices often come with substantial operating expenses, making them a costly option for wealth management due to the personalized and comprehensive services they offer.
Family offices are inherently designed to provide highly personalized services to a limited number of clients. Scaling their operations to serve a larger client base while maintaining the same level of personalized service can be challenging.
Family offices may face conflicts of interest in recommending financial products and services. They could prioritize their own financial interests over those of their clients, potentially resulting in recommendations that are not in the best interest of the client.
Family offices are typically reserved for high-net-worth individuals who meet specific asset and income criteria, making them inaccessible to individuals who do not meet these requirements.
Summary
For ultra-high-net-worth families, family offices represent an ideal choice for wealth management, emphasizing wealth preservation and intergenerational transfer. On the other hand, private banking offers comprehensive financial services to individuals at various wealth levels, with a focus on wealth growth through investment management and planning tools.
The choice between the two options should align with your specific needs regarding investment objectives, risk tolerance, and fee structures, ensuring you can secure a successful financial future and legacy.