9 Innovative Proptech Companies From the United States and the European Union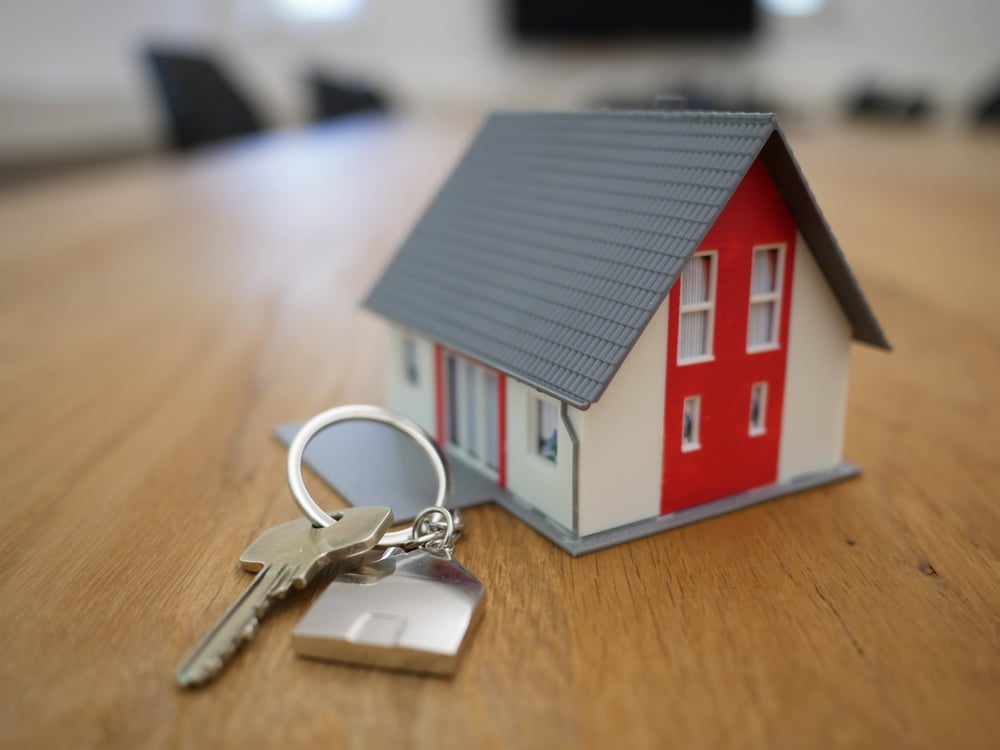 When it comes to property technology, there's much more to this market than Airbnb and WeWork.
There are lots of proptech startups and established companies that keep pushing the needle in terms of better, or entirely new customer experiences.
The proptech market was worth $29 billion in 2022, and it's estimated to reach $94 billion in 2030. Now that the era of zero percent interest rates is gone, leaders like Airbnb are stumbling, making room for new disruptors to reshape the market.
Whether B2B or B2C, one thing that connects nearly all of these companies is their focus on innovation and user experience – two common factors that most leading companies today share.
Innovative proptech companies from the United States
#1 Veev
Founded: 2008
Headquarters: San Mateo, California, US
Veev is a building technology company that develops innovative homes in a digital-first process. "Whatever is not digitized, whatever doesn't have a digital interface, should not exist in today's world," said Veev's co-founder Amit Hameer when I talked to him. This philosophy is evident in how Veev operates.
The company's mission is to build higher quality homes faster, smarter, and more sustainably. Veev partners with developers to build single-family home communities in California and Texas. The company is focused on developing single-family homes with a focus on better materials.
Veev uses digital twin technology for efficient scalability and effortless configuration. Their innovative tech includes the Veev Closed Wall System, for a sturdier and more sustainable home, and the OS that powers their homes, with touchscreen interfaces and an app for controlling it, putting programmable home operations at your fingertips.
#2 ManageCasa
Founded: 2016
Headquarters: San Francisco, California, US
ManageCasa is a comprehensive property management platform designed for property managers, associations, and landlords, aiming to enhance efficiency and business growth. It provides an array of features including tenant and owner portals, lease and document management, accounting, ePayments, and marketing websites.
It also facilitates seamless move-ins, digital lease agreements, and efficient communication among stakeholders. Its pricing model is competitive, offering a tiered structure which includes a free version for up to three properties, and subscriptions come with 24/7 customer support and a rich help center​.
One of the secrets of their success is a dedication to keep improving their user experience. As the CEO of ManageCasa, Peter Koch, said after a recent rehaul of their software: "We believe in continuously raising the bar. This update signifies our commitment to provide an impeccable user experience akin to that of industry giants like Google and Apple."
#3 Qualia
Founded: 2015
Headquarters: San Francisco, California, US
Qualia is a digital real estate closing platform that provides a cloud-based title, escrow, and closing software for lenders, title and escrow companies, and real estate law firms. Qualia's unified digital closing platform is used by thousands of real estate and mortgage companies to deliver simple and secure buying, selling, and borrowing experiences.
The platform offers a unified infrastructure for all closing participants to deliver a modern home closing experience. With workflow automations and efficiencies, Qualia's platform allows users to close twice the volume of orders per month, resulting in a 75% reduction in workload for users. Users can build and deliver custom, on-brand, and modern closing experiences using Qualia's flexible infrastructure. This allows users to scale their underwriting business with modern title agency management and operations all in one place.
Qualia offers various products for different segments of the home buying process, including Qualia Core, Qualia Connect, and Qualia Marketplace Subscription. This allows users to manage title and escrow operations at scale while powering a new level of partner collaboration.
The secret to their success? CEO Nate Baker realized that "a seamless, collaborative closing experience benefits all parties involved." Then they built a platform where this could happen, knowing that "it's more important than ever to leverage technologies that provide the flexibility and support needed to conduct business securely, at scale, and efficiently."
#4 HomeLight
Founded: 2011
Headquarters: San Francisco, California, US
HomeLight is an online real estate company that offers a variety of services to home buyers, home sellers, and real estate agents. Its core offering is the agent matching service that pairs you with a realtor in your local area if you're buying or selling a home.
HomeLight's fully automated agent matching process means you can use the service whenever is most convenient for you, not just during regular business hours. HomeLight's matches come through instantly, and you can request additional matches with the click of a button. Additionally, HomeLight facilitates comparison shopping by giving you information about each agent in its dashboard, including their specialties, sales statistics, and qualifications.
#5 Hippo
Founded: 2015
Headquarters: Palo Alto, California, US
Hippo is a proptech company that offers homeowners insurance. Hippo's goal is to make insurance more affordable for consumers and more profitable for insurers by handling many processes almost entirely online.
Getting a quote from Hippo can take as little as about 60 seconds, and it provides high-tech perks like a smart-home monitoring system in many states. The company also provides support if you have questions about home repairs.
What makes Hippo unique is its focus on simplifying the insurance process for homeowners. They use technology to automate the insurance process, making it faster and more convenient for users. Hippo also provides valuable information about each policy in its dashboard, allowing users to make informed decisions when choosing a policy.
Additionally, Hippo offers a variety of resources for homeowners, including tips on how to care for their home in a way that prevents minor problems from becoming expensive headaches. Overall, Hippo's focus on simplifying the insurance process and providing valuable resources for homeowners make it a standout in the industry.
Innovative proptech companies from the European Union
#6 Cohabs
Founded: 2016
Headquarters: Brussels, Belgium
Cohabs is a coliving startup that provides co-living spaces for students, working adults, adventurers, and modern nomads. They prioritize their community by cultivating the best possible relationships and making sure everyone feels included and respected. Cohabs spaces are specially curated with furniture, artwork, and communal spaces to make the most of the work-from-home experience.
What makes Cohabs special is their community-first approach. They prioritize the experience of their members through a tech-centric and flexible process. Cohabs is also a future-proof organization where everyone feels included and respected. They collaborate with Tapio to create a carbon reduction strategy and calculate their footprint to make their business more sustainable.
Near the end of 2022, the company had about 1,550 bedrooms across New York City, Brussels, Paris, Madrid and Luxembourg. Their goal is 5,000 bedrooms across 11 cities by the end of 2026. By focusing on "a sense of belonging between members" in their locations, the CEO Youri Dauber said, "we believe the market is huge."
#7 Casavo
Founded: 2017
Headquarters: Milan, Italy
Casavo is a proptech company that deals with homes, not just real estate. They aim to simplify the process of buying and selling homes through their technological platform.
They offer free appraisals to property owners, quickly generate an offer, then buy the property to renovate and sell at a profit.
Casavo relies on an innovative valuation platform. It uses big data and artificial intelligence to create valuations based on real transactions managed by the company.
Overall, Casavo's focus on simplifying the home buying and selling process through technology, combined with their unique brand identity and company culture, make them a standout proptech company in the industry.
So far they've been successful in Italy and Spain, and expanded to France in the second half of 2022. Their plan isn't to keep aggressively expanding to more markets. Instead they want to grow their offering with more services, like the end-to-end mortgage application process that can be done all through their platform.
#8 Infogrid
Founded: 2018
Headquarters: London, UK
Infogrid is a proptech company that provides a smart building platform powered by AI to help measure, understand, and optimize the performance of every building in a real estate portfolio, anywhere in the world. The company's mission is to revolutionize real estate by fixing the data black hole and adapting the facilities management sector to the new hybrid world.
Infogrid's platform collects, combines, and analyzes millions of data points from buildings through best-in-class IoT sensors, delivering real-time insights and automating tasks to improve efficiency and sustainability.
Infogrid's platform allows facility managers to do more remotely. It's also designed to help businesses cut down on investment and personnel in operations by automating tasks and centralizing management.
Infogrid's platform is built to work with the best IoT sensors, covering a huge range of needs and solutions, so users can view all the data together in one easy-to-use platform. The data can even be integrated into other systems, making it easy to combine data sets for greater context and get actions automated by AI. Infogrid's platform is also designed to roll out quickly and at scale, allowing users to take actions estate-wide or drill down into specific areas.
Overall, Infogrid's focus on building intelligence, sustainability, and automation make it a standout company. Their platform is designed to help businesses improve the efficiency and sustainability of their buildings, while also improving the working lives of people.
Their secret? Pure force of will, as the CEO William Cowell de Gruchy stated: "When I asked why people weren't using current-day technologies [for building management], they repeatedly answered in the same way; it was too complex and too expensive. I set out to answer that problem and defeat the incumbent solution, the clipboard, and that's the seed that became Infogrid today."
#9 Hubble
Founded: 2014
Headquarters: London, UK
Hubble is a flexible workspace platform that helps businesses give their teams great places to work, whether that's a longer-term office or on-demand access. The company's mission is to improve the working lives of one million people by 2025.
Hubble offers a variety of workspace options, from on-demand space to longer-term offices, and is the leading workspace marketplace. The company represents all of the UK's largest flexible office providers, such as IWG (Regus), WeWork, and British Land.
What makes Hubble unique is its focus on providing a flexible workspace platform that allows businesses to configure, deliver, and manage all their space in one place. Hubble's platform offers added flexibility, allowing businesses to find their unique blend of HQ, on-demand access, and WFH perks. Hubble's team can help businesses ensure that the future of where they work is exactly where it should be, whether they're speccing out a global HQ or spinning out a local hub.
Not just property marketplaces
The proptech market is quite vast and rich in different types of companies. From insurance to IoT-powered property maintenance, the most exciting companies in this market all rely on digital innovation to push more, better customer experiences.
If you're working on a product or service for the proptech industry, Netguru can help you design and build beautiful digital experiences.