Supporting UBS in Establishing the Foundations of a Unified Design Language Across Digital Products
Building a large, self-organized design team for the global banking leader.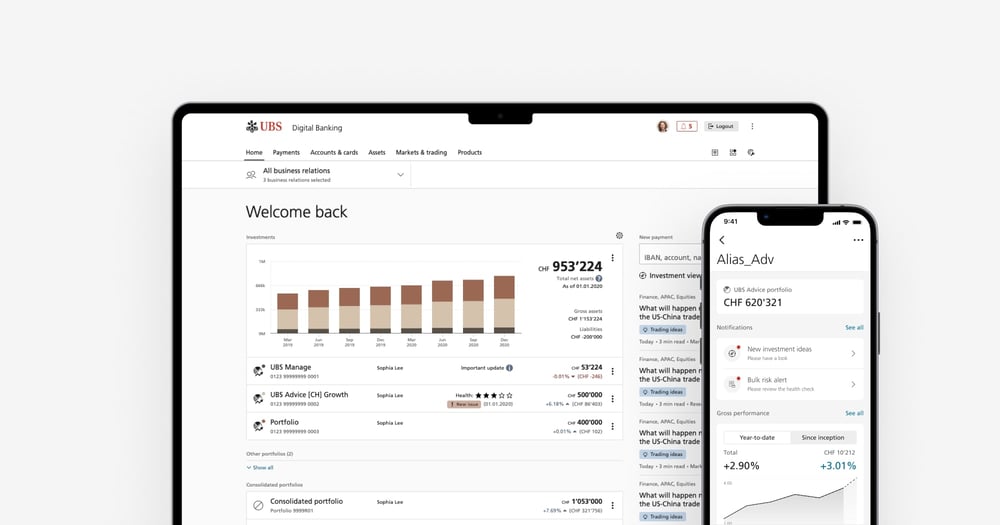 About this project
UBS, a financial and banking leader on the global market, needed to introduce a new design approach across their digital product offer. To support the client in achieving this goal, Netguru built a large design team and took full ownership of the client's priorities. The cooperation resulted in delivering seamless experience and a common design language for all sub-products in the offering.
Client's challenges and Netguru's role
The client needed to establish the foundations of a unified design language across their brand and digital products.
Netguru experts decided that the best approach would be to create cooperative design teams with a centralized management model.
We supported the client by:
Establishing a solid workflow and processes that included multiple stakeholders. Both the client's and our team were involved in decision-making on each iteration, participating in feedback sessions, approvals and testing.
Using close collaboration initiatives with the development teams to improve their process if needed.
How Netguru did it – approach to the project
Improving design patterns across various platforms
The client's product ecosystem was spread out, which meant that Netguru experts had to maintain distributed design libraries and design documentation, all the while improving design patterns across various platforms (web, desktop, mobile, and native).
We introduced new patterns with the goal of implementing out of the box solutions.
Netguru experts conducted necessary research and took on single digital products with a variety of scopes, including investments, payments, mobile and banking. We did this for all of the client's platforms.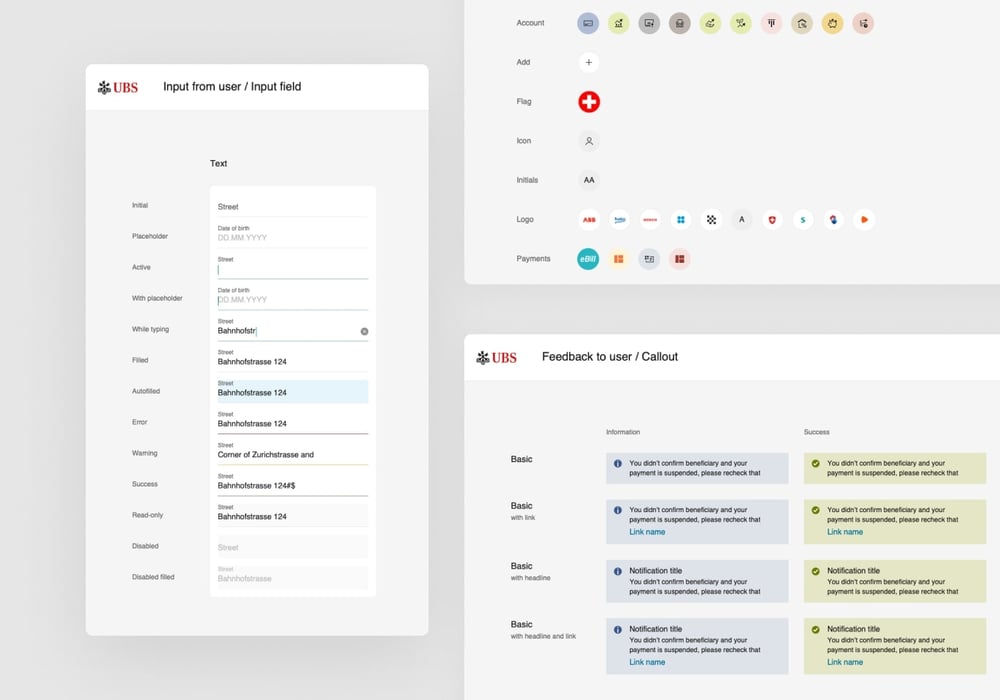 Providing well-established workflow and processes
Netguru experts consulted and expanded the initial scope based on our well-established workflow and work environment. This inspired the client and helped us gain their team's trust.
As a result, we were able to extend our team, take on additional assignments, and take ownership of high-level initiatives that went beyond the straightforward design & delivery tasks.
Throughout the process, Netguru experts made sure to create solid design documentation, libraries, and patterns. We also participated in a hands-on delivery, to make sure everything would go smoothly at launch.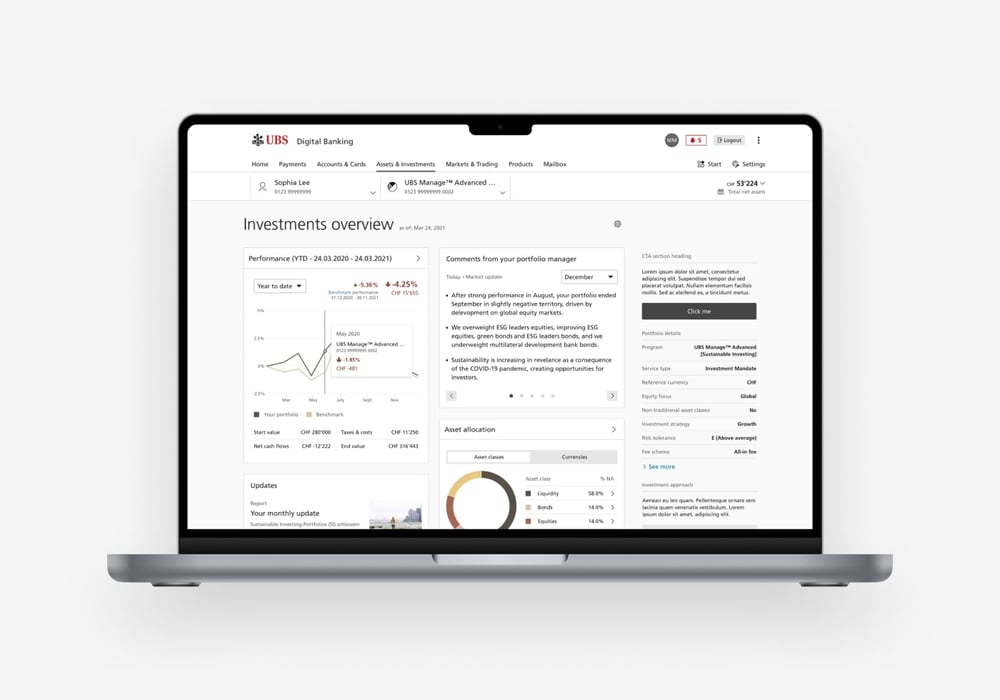 Results
A seamless experience and a common design language for all sub-products in the client's offering was delivered.
Improvement workflows and the overall design process were sped up.
A large, self-organized, client-dedicated design team was created to handle the complex digital product portfolio. The team consisted of specialists from various design disciplines, and had the project & product management expertise in the toolset.
The client-dedicated team took ownership of priorities and catalyzed the client's long-term design goals and objectives.
Design awareness was enhanced and best practices were developed for the client's organization to help them maintain the base we established together and grow from it.