🤖 MLguru #6: Artificial Intelligence for the Air Force, Global AI Rules by the World Economic Forum, and Hollywood Takeover

Welcome to the 6th edition of MLguru – a bi-weekly update on the hottest news from the Machine Learning world.

This time you will read about life-saving methodologies, Hollywood's plans to invest more in new technologies, and the World Economic Forum Global AI Council.

Do you like our newsletter? Feel free to share it or let me know your opinion. I'm happy to answer all your questions and doubts.

The Air Force will be working with MIT on AI. "The agreement includes selecting eleven Airmen for a research and development collaboration team designed to field practical AI solutions for real-world, national security challenges...The partnership will address a broad range of AI projects such as decision support, maintenance and logistics, talent management, medical readiness, situational awareness, business operations and disaster relief." This may help save lives, but there are risks. The US already relies on drones which can level a village while the operator is in front of a screen thousands of miles away. The operator and their superiors still have to make the final decision to pull the trigger. An autonomous drone that automatically targets and shoots is a scary idea that will unfortunately likely come true. But let's not be too pessimistic. Government-funded research spreads throughout society and allows the private sector to distribute said advances. Read more
---
Softbank will be creating another investment fund to target AI. "Billionaire founder Son says what unifies those investments is the way they will use AI, redefining every industry and creating new ones." The goal is also to help Japan's AI industry grow. Softbank has invested in some of the most visible startups globally. It has had a shaky past couple of months and received increased attention regarding its ties with Saudi Arabia. Nevertheless, it will be interesting to see what comes of this fund in the next few years. It seems like the best strategy to get funded is to take X and add AI. Read more
---
The WEF will meet in San Francisco to create an AI Council. AI has led to significant progress already and the impact will continue to accelerate. Militaries have used technological advances to gain the upper hand. Unfortunately, we can see this trend continuing with AI. It is important to view this as something that can impact citizens all over the world. Policymakers are usually behind the times when it comes to innovation, but in this case we should think about the potential consequences now. "The role that the forum plays is that of an impartial international organization," says Kay Firth-Butterfield, head of AI and machine learning at the WEF. The council will focus more on the future of work, benefiting emerging economies, and identifying 'governance gaps.' This could also help democratize access to emerging technology and help foster cooperation between the US and China, rather than further escalation of the two countries' disagreements. Read more
---
The film industry is starting to invest more heavily in AI solutions. The most common application involved using historical data to predict a movie's performance. This can also include making recommendations, such as which lead to choose. These suggestions are only predictions that can't tell the future. There is a lot of scepticism involved: "Everyone wants to use it. They just don't want us to say that they're using it." The turning point has been Netflix and its data-driven approach. Read more
---
Facebook recently held their F8 conference and AI was one of the biggest topics.
They are working on "understand(ing) content and work effectively with less labeled training data." The technique is called Panoptic Feature Pyramid Network, or Panoptic FPN for short. It uses 150x less training data than other methods.
PyTorch v1.1 was released.
Facebook also announced two new tools for adaptive experimentation:
BoTorch: A research framework built on top of PyTorch to provide Bayesian optimization, a sample-efficient technique for sequential optimization of costly-to-evaluate black-box functions.
Ax: An ML platform enabling researchers and engineers to systematically explore large configuration spaces in order to optimize machine learning models, infrastructure, and products. Read more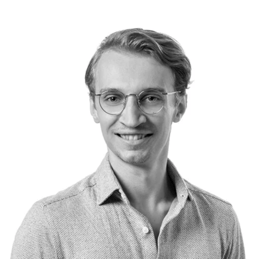 More posts by this author