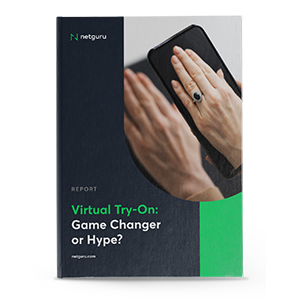 Download the Virtual Try-On Report
Learn about the advantages and shortcomings of virtual try-on apps, with insights backed by user interviews and UX audits of selected solutions.
We reviewed solutions by
Click for the details
Sorry, our forms might not work
The next breakthrough technology for retail?
Potential benefits of VR in retail
Implementing reliable virtual try-on technology can have numerous benefits, including:
Reduced returns

Increased sales

Ehnanced customer experience

Improved conversions

Increased competitiveness

Location independence
Is virtual try-on right for your business?
Virtual try-ons can be a great tool to enhance the consumer experience in-store and online if they are part of your holistic business strategy and fit into your business model.

Expert insights and user feedback presented in one comprehensive report
Understand how consumers perceive virtual try-on, which elements of the experience influence them the most, and how brands can maximize the benefit.
Download the report