Digital Transformation Lifecycle Explained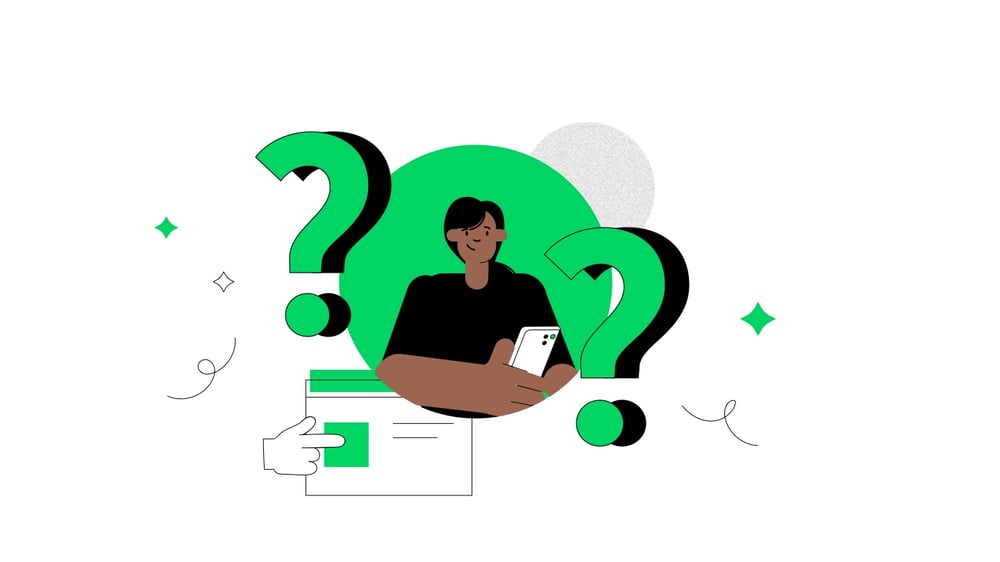 But many organizations starting the transformation with high hopes are not getting the expected outcomes.
Often, the issue is that so many different actions can be placed under the digital transformation umbrella that it becomes unclear what the actual transformation entails – especially where it should start and what results it can bring. So what are the actual phases of a successful digital transformation and where should you begin the journey?
As the business world is changing rapidly, so are the dynamics of implementing innovation. The old-fashioned waterfall process that lasts a long time was not designed to continuously incorporate adjustments and thus won't serve well in digital transformation. Digital transformation also means transforming the processes in your company and making them more open to continuous improvements. You need to become agile and embrace that change will always be present in your business operations.
This is probably easier said than done. That's why in this article, we're going to break down the digital transformation lifecycle into easily identifiable steps and point out where things can go wrong so that you can get on your way to becoming an organization ready for the digital future.
Before you start
The pace of change in the market and consumer demands has become almost exponential.
Gone are the days when you could invest in a single piece of technology, such as a fax machine or internet modem, knowing that it will help your business stay competitive for many years.
Today, one of the most important ways to stay relevant as a company is to be able to respond to the changes around you quickly and take advantage of the opportunities before they are gone.
Think of this constant process as a cycle. Continuously implementing changes is the new normal. Once you go through all the phases of the cycle, you start again from the beginning and keep doing it over and over.
What is a Digital Transformation Lifecycle?
Digital transformation is a process of continuous innovative change. The lifecycle, as the name indicates, should also be a continuous process of advancement. It should guide you through the stages that otherwise could become convoluted and deliver clear, measurable results, adding significant business value to the organization.
Digital Transformation Lifecycle Step by Step
The cycle can be broken down into these key steps:
Define the goals
Companies often think of digital transformation as the process of introducing new technologies – their organizational needs left as an afterthought. But the process should go the other way round. It is crucial to start it all by defining the organization's strategy for the future. First, define the business value you're looking for, then break it down into smaller, more easily achievable sets of tasks. Only once you have accomplished that can you start introducing the technology. Bear in mind that technology is just a set of tools that should help you accomplish your business goals, not the goal in and of itself.
Align the players
If you want to transform your organization comprehensively rather than just patch over the old ways of doing business, you will need to make sure you have your employees on board. The enthusiasm for the change has to come from the top. Explain to your workforce how digital transformation will benefit both the company and themselves. You might need to help them understand that robots are not coming after their jobs. After all, the transformation is really not about reducing job positions – it is a different approach in which the whole company and its employees will be able to succeed in new ways: improve their existing skills and acquire new ones to work in the digital world. Whatever your transformation goals are, you will need to get the people to embrace your strategy.
Act on your strategy
Now is the time to choose the right tech solutions and implement them. This stage, in the primary cycle of the transformation, gives you a chance to choose a small project that will demonstrate the value of the transformation and convince the skeptics.
Later, you will improve, scale up and implement those solutions company-wide. If you decide to work with an outside software development partner, look for someone capable of scaling up alongside you.
Evaluate
Gather feedback. Evaluate the results critically and honestly. Are they what you expected? If they are not, there is space to make changes – that's why you begin with a project that's small and quick to implement. Or perhaps the objectives have shifted in the meantime and you need to do some adjustments? That's fine, too. The most important change during the transformation journey might be that your company will become agile and flexible, and that you will learn how to function amidst constant change.
Continue to improve
By now, you should be seeing the results that you defined in the initial transformation strategy. They will encourage further innovations, until the change becomes part and parcel of the company's DNA. It is also time to think about how to scale up the tech solutions you introduced and add new features. Remember, you have reached one destination, but there are many others ahead.
Conclusions
There is no one-size-fits-all digital transformation strategy – the lifecycle details will always differ depending on the organization. That's why it is so important to define your strategy at the beginning – and then continue to innovate to stay competitive, improve products and services, and reduce costs.
Regardless of the stage your company is at – whether you're just getting started, or you're facing some roadblocks in the transformation process – feel free to reach out to us for comprehensive assistance. At Netguru, we have experience helping companies from different industries and of different sizes define their strategy and develop the software they need to meet their goals.