How To Measure User Engagement With Hubspot and Google Analytics
Again, none of these params can be interpreted outside of Hubspot. What's more, it doesn't allow us to determine which CTA has been clicked. However, you can try to investigate it by looking at the URL of where the goal was completed.
Time spent on page
Not only Hubspot related metrics are useful when measuring engagement. Time spent on website will often tell you whether your content is interesting and whether visitors actually spend some time and read the whole blog post, article or offer.
Here is how to set up an Analytics goal for the length of visit: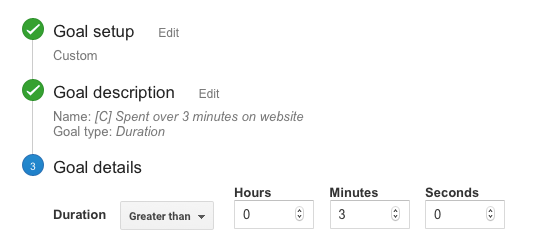 Number of pages visited
Another interesting metric. We use many levels of engagement here:
Visited 3 pages
Visited 6 pages
Visited 10 pages
Visited 15 pages
and so on…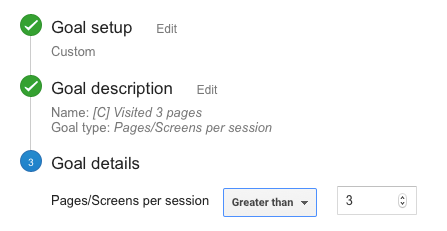 Google Analytics helped us tweak Hubspot campaigns
Both GA and Hubspot are very advanced marketing tools. Hubspot provides data directly linked to every person, whereas Analytics can only display trends and anonymous data. Still, if we create an efficient funnel and segment our visit sources, we will in turn be able to link those visits to a narrower group of people.
Despite its limitations, Google Analytics and its engagement metrics enabled us to measure our campaigns in great detail. While having no conversions (yet), we had a clear idea which content is interesting for our visitors and keeps them on our website. In no time, we disabled the non-performing campaign, which saved us a lot of money. In addition, we also saved a lot of our prospective clients' time by only presenting them with the stuff they needed the most.