15 Startup Influencers You Should Follow on Twitter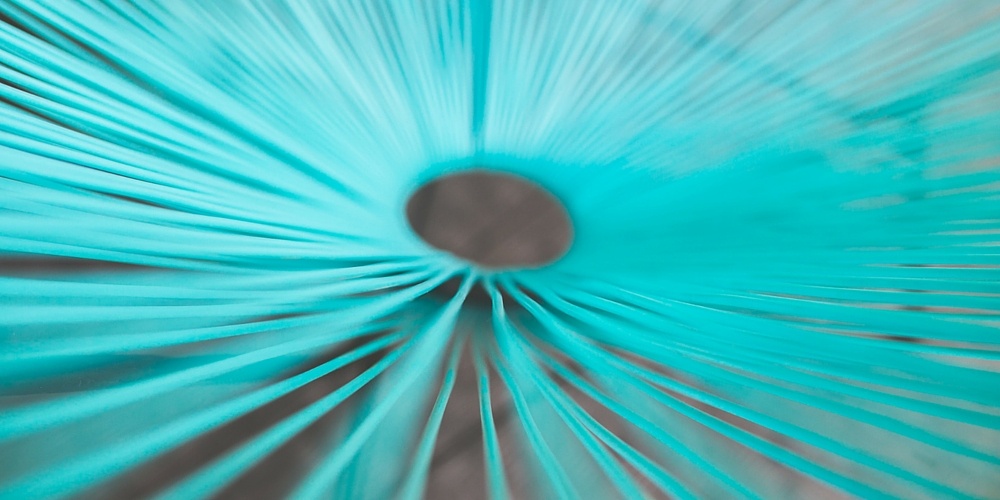 Are you an active user of Twitter? Great! If not - get there as fast as you can and follow these 15 startup influencers. Recommended by an online marketing specialist!
Being a startup doesn't only mean hard work as well as constant growth and development. It also entails frequent confusion both when it comes to defining a business model that stands a good chance of turning a profit and then how to promote it. While deciding on the former may be a real challenge, the latter can be approached in a variety of clever and often not so obvious ways. Establishing connections with influencers is one of them.
Influencers - that is, people with a developed network of social media followers - are not only a source of advice regarding how to run a business or of knowledge and inspiration, but also a way to promote a product or a service. Soon I will explain in detail how to benefit from connections with influencers, now that we have started a series of posts in which I will present my subjective lists of the most inspiring startup influencers, graphic designers, developers and social media gurus on Twitter.
Startup influencers on Twitter to follow now
Venture capitalist from New York City, on Twitter since March 2007. During this time, he has managed to gather over 567k followers who on a regular basis read his thoughts on modern business models, digital trends and technology as well as his funny observations on family life. He co-founded a company called Union Square Ventures and he's also invested in other enterprises such as Twitter, Tumblr, Foursquare, Zynga.
Kevin is the CEO of an online wristwatch magazine called Hodinkee and refers to himself as a builder of Internet things. He is an advisor to Google Venture and a board member of the Tony Hawk Foundation. He has been active on Twitter since January 2007 and now has amassed around 1,73m followers. He writes about his magazine and mobile applications.
3. Jason Calacanis @Jason
Angel Investor, entrepreneur and blogger from New York. Recently he has been developing a curated new site called inside.com. He has invested in Uber, Thumbtack and Wealthfront. He tweets about entrepreneurship, technology, conferences and much more besides. He has managed to attract over 278k followers.
Founder of Accelerator 500 Startups from Silicon Valley who tweets mainly about technology and startup news culture. Since July 2006, he has published over 60.9k tweets that are read by over 344k followers.
Founder of two SaaS companies - Crazy Egg and [Kissmetrics]( from Northern California. He declares that he enjoys helping others think. He tweets about various aspects of running a business, presentations, mvps and capital and is followed by 210k people.
6. Brad Feld @bfeld
Venture Capitalist living in Boulder, Colorado who invests in software and Internet companies. Events, entrepreneurship and startups are his favourite topics. He has managed to gather over 265k followers over the last 8 years.
Content marketing evangelist and founder of Content Marketing Institute. Author of four content marketing books and many presentations, for example "20 Amazing Examples of Content-First Startups". During his 8 years of tweeting, he has rounded up over 112k followers.
He introduces himself as an entrepreneur who likes to blog. He is a master of online marketing, with a particular focus on social media. He tweets about SaaS tools, ways to boost blog traffic and how to set up relationships with influencers. He is followed by over 229k marketing enthusiasts.
Global co-Lead McKinsey Digital, who claims to be focused primarily on the consumer decision journey and emerging tech trends. He tweets about improving marketing effectiveness, mobile trends and building successful digital enterprises. His profile is followed by over 20,6k devotees.
Ian is an award-winning tech blogger from Dublin writing for RazorSocial. He also contributes to Social Media Examiner and VentureBeat. Apart from various topics related to social media marketing, his tweets cover topics relating to how to boost blog traffic, analytics, and marketing automation tools. He is followed by over 65.2k people.
Entrepreneur, strategist, author of the book "Going Social". Collaborator of The Next Web and Inc. magazine. He tweets about inbound marketing, business technology, and social media. His profile is a great source of inspiration about knowledge resources regarding marketing, social media and business in general. 74,3k followers confirm that.
Ann Handley has created and managed digital content for over 20 years now. Ann is the founder and Chief Content Officer of MarketingProfs and the co-founder of ClickZ.com. She is also the author of the Wall Street Journal bestseller "Everybody Writes: Your Go-To Guide to Creating Ridiculously Good Content" and three other books.
Since 2007, she has shared marketing tips at @MarketingProfs, and her Twitter account now has 374K followers. You can also check out her private account @annhandley.
Business strategist and executive coach, CEO of the company SOBCon. She is the owner of the Successful blog. Her tweets - read by over 129k followers - covers topics related to content marketing, book reviews, podcasts and she also provides some pointers on how to formulate a successful business strategy.
Digital media entrepreneur, global keynote speaker, president of Convince - a strategy consulting company. His tweets about web design, marketing and social media marketing, content strategy, storytelling and defining business goals are enjoyed by 226k followers.
One of NYT's bestselling authors & business advisors, CEO of Owner Media Group. He is followed by over 349k people who enjoy his daily thoughts on marketing, growing a business, LinkedIn marketing, and personal development.
I hope this list will refresh your followers list and give you some fresh insightful content to catch on Twitter! Would you add any other influencer to this list? Who are you following? Feel free to share your favourite profile in the comments.