Top 10 Web Development Podcasts for Beginners You Need in Your Ears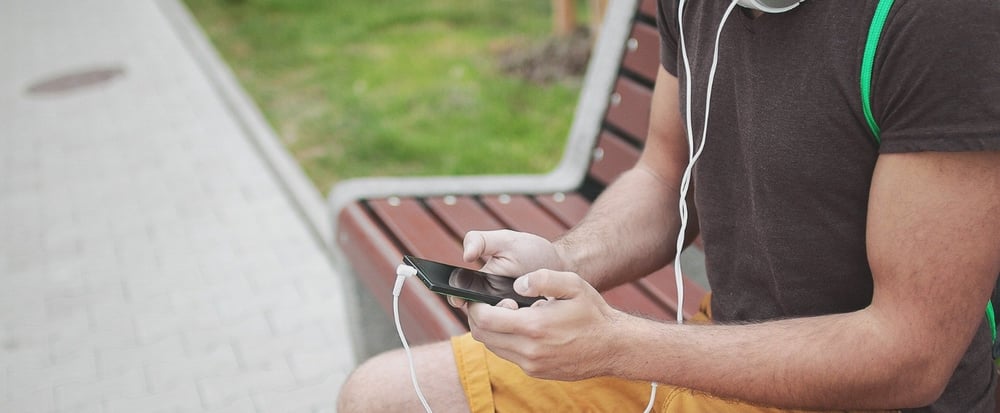 Since the early 2000s, podcasting became a modern radio. Today everyone can find an interesting audio blog. No matter what is your profession, lifestyle, or location — there are podcasts about literally everything, from cooking to education to politics or philosophy.
The variety of topics may be impressive, but what if you're a web developer who wants to stay up-to-date on the latest news of the industry? Does anyone have such a podcast? The answer is yes, and you may be surprised by how many great podcasts will help you learn and explore the world of web development while driving to work or jogging in the morning.
Learn with Podcasts


There are many reasons why you should listen to podcasts. First of all, it's a great way to learn something new. Not only do you get new information, but you also train your multitasking skills. You can listen to podcasts while driving, eating your dinner, or browsing the internet.
The auditory method of perception trains your imagination and makes you a better listener. According to recent studies, listening to podcasts allows you to pay more attention to what you hear, generating more vivid visual images, and getting emotionally involved. Being a better listener, you'll also improve your everyday conversations.
What Makes Podcasts so Pleasurable?
Podcasts are easy to consume and convenient. Once you subscribe to a certain feed, your device downloads new podcasts automatically. The information is presented in a personal manner, since a speaker talks directly to listeners, therefore increasing their attention. Finally, podcasts are portable. You can use iTunes, Sticher, Google Play, or hundreds of other apps that deliver fresh podcasts right to your mobile device and synchronize them across your computers, phones, and portable media players.
Useful Web Development Podcasts
1. FreeCodeCamp
This is a great podcast for beginners. It's focused on various online learning programs and programming projects. There are also updates on new jobs in web development. People from the freeCodeCamp community will prove that it's never too late to learn to code, no matter how old you are. This podcast is available on iTunes, Google Play, and its website. You can also subscribe via RSS.


2. Front End Happy Hour
This podcast will tell you about new tools and libraries that appeared in the web dev world during the last week. Frontend is a necessary basis for every web developer. It's impossible to create a good website without a proper understanding of frontend, and its main advantage is that it's simpler than backend, with its vast variety of languages.


3. CodeNewbie
This is another good choice for those who are interested in web development but don't know where to start. This podcast is mostly focused on interviews with successful coders and stories about their professional growth. Every week, you can meet new frontend developers, programmers, and many other experts who work in the tech industry and have built their careers in coding. Each episode will provide newbies with many useful facts that will get them closer to the web dev world. Nevertheless, it will be also appreciated by experienced coders, addressing such issues as accessibility and load time.


4. Start Here: Web Development
It's not enough to know how to code if you want to build a career in web dev. In every episode of this podcast, Dain Miller will share his rich experience with you and teach you how to become a successful full-time developer, talking about all the specifics of such a job. This podcast will be especially appreciated by people who are new to this area but determined enough to set long-term professional goals.


5. Syntax
This podcast is hosted by two developers, Scott Tolinski (the author of Level Up Tuts) and Wes Bos, who created JavaScript30. Both of them are not only successful developers but also a sort of celebrities in the world of frontend education. They will help you figure out what to do after you've finished beginner courses and don't know where to go next. These developers will explain difficult topics and navigate you through the latest frameworks and web tools that make your work easier. The podcast is available on Google Play, Overcast, iTunes, PocketCasts, and Stitcher.


6. Developer Tea
It's one of the most frequently updated podcasts, as new episodes come every two days. The duration of episodes varies from 15 minutes to an hour but the quality of the content is always great. This podcast explores not only coding but also such important areas as security and optimization. However, even beginners will learn a lot here, getting new ideas on useful learning resources.


7. Learn to Code With Me
Laurence Bradford invites various tech experts and interviews them about their professional development. Here you can hear real stories of people who had previously worked on the same job as you. The production is rather modest, which creates the atmosphere of intimacy and gives you a feeling that you may become the next expert invited for an interview.


8. Ctrl+Click Cast
One of the oldest podcasts dedicated to web development, this podcast appeared back in 2009, and since then it keeps offering listeners information on the latest trends in different web-related areas. Most often, its episodes are focused on such tools as tech stacks and npm, but it also explains more general concepts, such as mobile design.


9. 99% Invisible
A well-known producer Roman Mars talks about design around us. The name of the podcast suggests its main message: Design is everywhere we go, and we don't notice it 99% of the time. New episodes come weekly.


10. Responsive Web Design Podcast
Ethan Marcotte and Karen McGrane are people who created the term "responsive design." They know many people from the web dev industry, and you can join their conversations every week. Each episode is 15 to 30 minutes long and filled with tons of useful information for web designers.
Final Words

Most people think of podcasts as of a sort of entertainment. There are indeed many funny podcasts, but there are informative, motivational, and inspiring podcasts as well. If you quickly get bored of reading books and articles, podcasts are your best choice. You don't need to stay focused on endless lines of text. Instead, you can learn a lot of new information from successful web developers while doing anything you want. Thus, if you haven't explored the world of podcasts yet, give it a try.

About the Author
Berta Melder is an experienced brand manager and co-founder of the Masterra Writers, creative writer and enthusiastic blogger covering a broad range of digital topics. Being passionate about her job, she constantly tries to bring hygge into the workplace. Follow her on Twitter.