Tailor-Made CRM Built With Mendix for Rapid Delivery and Lower Costs
Accelerating the development of an intuitive and simple CRM with low-code solutions for an NGO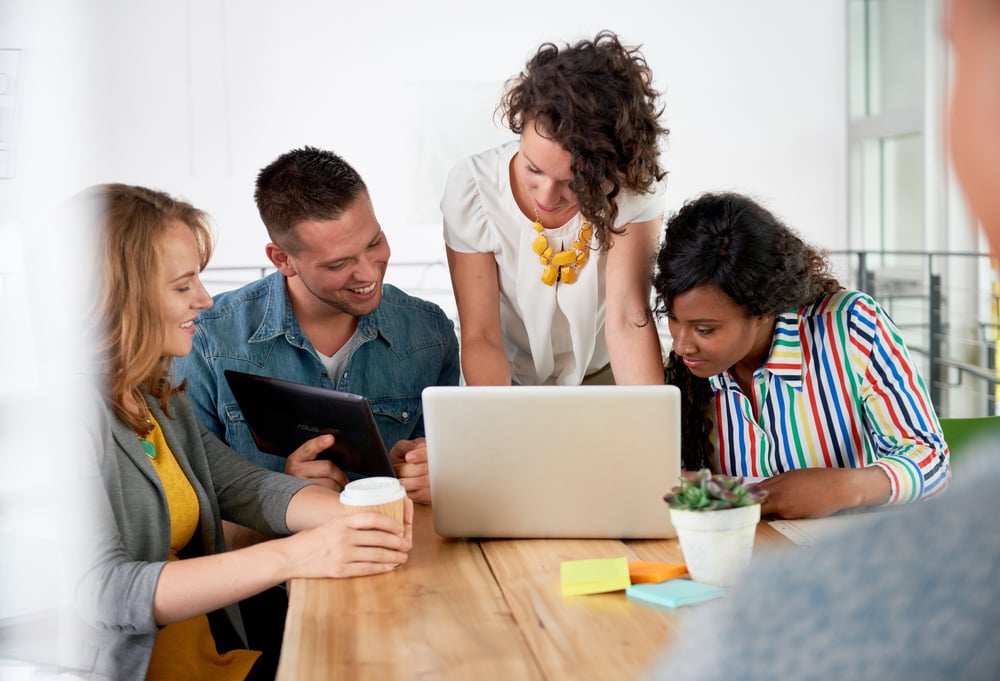 About this project
The Avalon Foundation wanted to make its daily operations more efficient, smoother, and simpler. Our client was looking for a solution that would replace their expensive and unintuitive legacy CRM. Additionally, they wanted to automate reporting and free up their teams from manual, tedious tasks.
About the client
The mission behind Avalon Foundation is to support people with disabilities and terminal or chronic diseases, so they can stay active in every part of their lives. The foundation has been operating in Poland since 2006, actively helping over 14,000 people with €60 million in transferred funds.
Client's challenges
The client was looking for a new, more flexible and affordable CRM. They were relying on legacy software – Microsoft Dynamics 365 solutions – that severely impacted Foundation's daily operations and productivity. The CRM had cumbersome UX, unintuitive user paths, unnecessary complexity, and frequent downtimes. An additional challenge was focused on manual and tedious reporting.
Our client wanted to implement a solution that would change their daily operations. They were hoping for work to be more efficient, smooth, intuitive, and simple. Besides the CRM, the client was looking for a new, revamped website.
Mendix for speedy delivery
We kicked off the collaboration by designing and developing a new website. We advised the client on every step and made significant improvements to the UX and UI, putting strong focus on accessibility.
For the CRM, we suggested a low-code solution built with Mendix, as it allowed accelerated delivery. We estimated that building an MVP with traditional development would have taken us at least three times longer.
To save the Foundation's team from manual reporting, we proposed PowerBI.
Step-by-step discovery
We knew that low-code solutions like Mendix save time, but to use the accelerated pace to the client's benefit, continuous discovery and development prioritization were crucial.
Our team conducted in-depth interviews with members of the Foundation to:
Understand the information architecture of the old system and translate it into the new structure
Design the basic UI
Prepare the core screens of the new CRM so that they're reusable.
Database migration and development
One of the most challenging parts of the project was the database migration. We had to understand the purpose and interconnections within the data architecture, map the structure, so it could be moved to a new system and migrate over a decade of data into Mendix.
As for Mendix low-code development, we delivered the system piece by piece, constantly asking our client for feedback and active testing.
The work started by analyzing and designing the architecture, from the smallest part to the whole, intricate connected vessel system. The new CRM was to be used by two departments, and each team was using a specific set of modules, roles, and permission-based access that allowed them to see only the relevant parts of the system. Low-code allowed us to cater to this specific need with quick delivery and on-demand pivots.
Feedback is key
Before releasing the new CRM, we conducted pre-release webinars, shared testing scenarios, and gathered feedback that was later prioritized and implemented.
The scope of work included a set of integrations with external APIs, either with Foundation's external systems – such as an application that helps manage funds in beneficiaries' sub-accounts – or external ones, such as ePITy, which is actively used by the beneficiaries.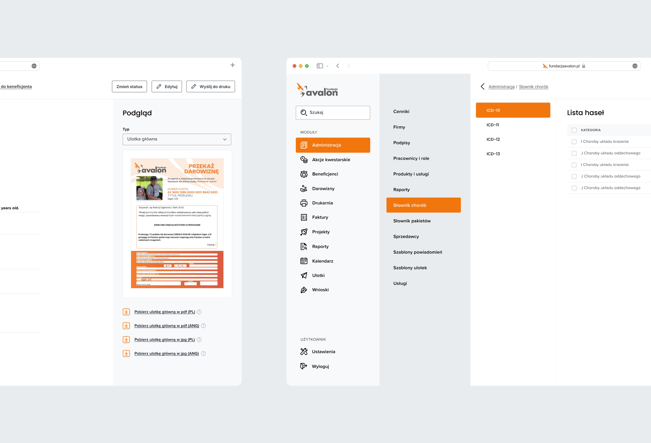 Results
Rapid delivery – a fully functional product was built and implemented in under 7 months
Improved UX – the new CRM is light and user-friendly and replaced expensive, legacy software that severely impacted Foundation's daily operations and productivity
Faster and automated reporting with PowerBI – the client can now generate reports and track performance without having to perform a lot of manual and tedious tasks
Lower costs – after migrating data from Microsoft Dynamics 365 into Mendix, the maintenance cost of the CRM dropped significantly
More ownership over internal processes – the new CRM gives Avalon more flexibility over further development of the systems and enables quick adjustments on-the-fly