10 Real-World Examples of How Team Extension Accelerates Delivery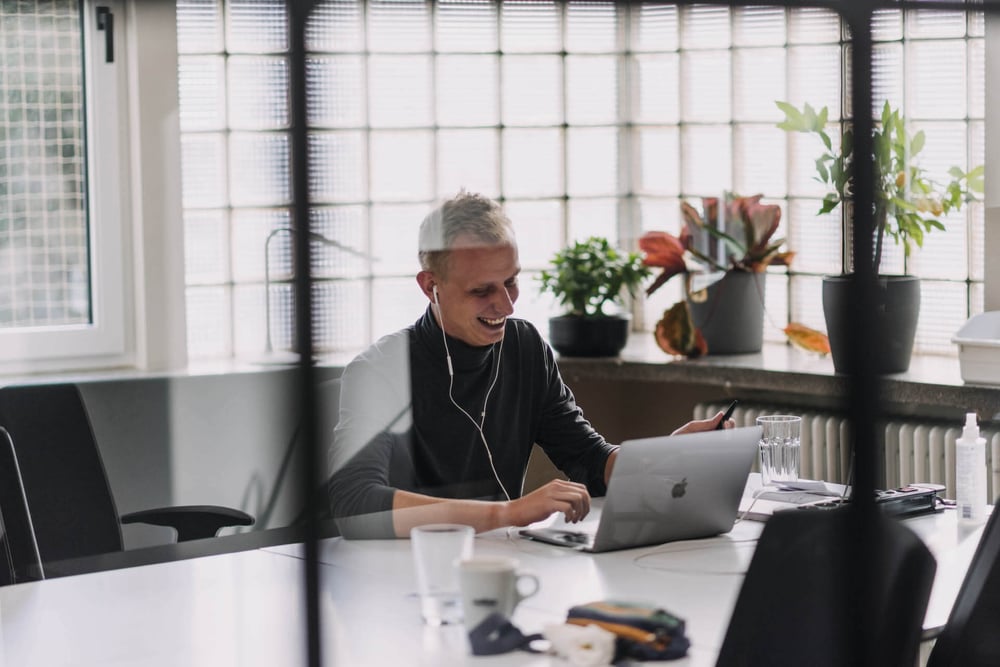 Leaders of innovation and engineering departments across industries struggle with the ever-increasing pressure to reduce costs while ensuring shorter time to market.
I'd say the answer is twofold: make the most of AI and seamless team extension. Here's why.
While – along with the rest of the tech world – we're continuously evangelizing on gains offered by AI, and, most recently, GenAI, in banking, ecommerce, or corporate knowledge management, I'd like to get back to basics: the right talent at the right time accelerates product delivery. Let's talk team extension.
Every company is a software company
Some staggering numbers to start: 59% of enterprises experience a negative impact on their business due to talent gaps, 70% of digital leaders state that a skills shortage makes it impossible to keep up with trends, and 77% of businesses globally struggle to find the skilled talent they need.
As Thomas Dohmke, CEO at GitHub, quite rightly notes: "We have an ever-growing number of lines of code we have to manage, we have an ever-growing number of ideas that we have, and quite frankly, every company is now a software company." Whether you're in real estate, retail, or finance, chances are you're in dire need of qualified tech pros to efficiently implement your digital strategy and keep pace with the shifting technology landscape.
At Netguru, we've been tackling this challenge for the past 15 years.
Multiple sectors, different brands, yet similar scenarios – CTOs and engineering teams come to us with:
project scopes that become overwhelming,
rapid growth or expansion to new markets that call for immediate support with scaling,
shifting project needs that require adding new skills or roles to the mix,
new product ideas that need to be validated as fast as possible,
the need to dig into the opportunities offered by emerging tech,
new business challenges that eat up resources,
or the need for cost reduction that demands maximum efficiency.
Whichever the story, our answer oftentimes lies in seamless team extension.
What is team extension?
At a time when demand outstrips supply and speed is of the essence, well-rounded software engineers, product designers, or project managers can jump in and move the needle on a project.
Team extension is a type of collaboration that enables adding missing talent on the fly, without stalling or disrupting the project.
In its essence, team extension complements internal resources with skills or roles that are needed at a particular moment in time.
It can mean one or multiple engineering and digital product professionals on a temporary basis, in a fully remote setup.
What's the difference between team extension and traditional outsourcing?
Project duration: while offshored projects are not necessarily long-term, the goal of a successful team extension is continuous high-quality support
Full flexibility: team extension translates into setups that address internal skill gaps in an almost immediate, on-demand, flexible manner that boosts business resilience and predictability
Complementary skills: professionals joining an in-house team as part of team extension are hand-picked for their valuable skill sets and experience – their goal is to fill in the skill gaps, not substitute team members; they come on board to add value with expertise built over time in similar projects
Collaboration: traditional outsourcing often boils down to handing over the entire development process to an external party, whereas team extension means daily collaboration with an in-house team that maintains responsibility for a project
The rise of remote has encouraged businesses to reach out externally in search of both missing skills and top talent – there are tech vendors who specialize in certain digital fields, market segments, or niche capabilities.
Hiring in-house experts with specific skill sets, under time and cost pressure, and in a highly dynamic environment, oftentimes makes little business sense.
"I believe there is a massive wastage in a business where you carry people full time when what you actually need is specialist skills and knowledge in the right moments" – says John Furneaux, CEO at Hive, one of Netguru clients. "I don't need to have specialists covering every aspect of technology we need for Hive. I can go to the market and hire someone who has had experience with what I need."
10 advantages of team extension in our clients' eyes
Team extension is the answer to both the dynamic demand for tech talent and the ever-changing business landscape. Here's what our clients highlight about the approach.
1. Scalability
"If things ramp up quickly, we can always count on being able to increase our resources to compensate," – Tom Brammar, Managing Partner, Premia Capital
Rapidly growing startups and scale-ups often have trouble keeping the pace of development up with an ever-expanding user base, product requirements, and founders' expectations. One of the first things team extension clients bring up in conversation is scalability – they need to know they are covered no matter the business dynamic.
2. Flexibility
"Our business model requires flexibility regarding the amount of work that needs to be done in a certain period," – Jan Marco Heinz, CEO at Seven2one Informationssysteme GmbH
Team extension lets businesses adjust the collaboration according to the most pressing needs and budget. This means not only scaling the team up and down but also changing team composition. This way, companies don't need to worry about moving forward with their ever-evolving design and development pipeline.
3. On-demand access to specialized talent
"While most of our work together has been in React Native, at times when needed we've also very easily gotten support in QA, design, UX, iOS, and Android," – Johnathan Uy, CTO at Shine
The beauty of team extension lies in the fact that, with end-to-end providers, all digital product skills can be covered by the same vendor. No need for further talent scouting, vetting, or handovers – businesses get instant, on-demand access to the roles and capabilities they're missing.
4. Increased efficiency and cost optimization
"We definitely increased the pace of development. We're now releasing many more features than we used to," – Marco Deseri, Chief Digital Officer at Artemest
Team extension is all about moving swiffer: accelerated discovery, faster design, quicker delivery, and rapid validation. The model helps businesses keep pace with market and technology shifts, and offers more resilience in a volatile economy. Hiring in-house experts is always a time- and resource-intensive process – team extension lets innovation decision-makers focus on the next steps rather than put out fires.
5. Reduced time to market for quick validation
"We had a successful MVP within weeks and an optimized version for phase two — we've taken a big leap forward from a fine idea to a great feature, and achieved it below the budget," – Anna Miller, Application Development Manager at Żabka
Digital acceleration calls for speed: speed of development and quick market testing. Team extension can greatly speed up MVP delivery which allows for rapid validation.
6. Knowledge and experience transfer
"They don't just build the software for you, they also help you understand that there are things in the industry you need to know," – Niall McManus, Founder, Kuingia
Team extension can add missing capabilities AND experience built over similar projects. The latter has game-changing potential. Vendors tend to specialize in certain fields – picking up the right one for the challenge means both tapping into expert knowledge and upskilling internal teams.
7. Control and transparency
"Status and expectations on delivery were always clear and concise and there were zero "surprises" or last-minute adjustments on the timeline," – CTO at TransACT Communications
Team extension clients appreciate the model as it gives them full control over delivery and end-to-end transparency. The approach is designed for long-term collaboration and peace of mind – successful team extension is built on mutual trust and open communication.
8. Fresh perspective
"Rather than having me guide them in the right direction, they'll come up with their own suggestions and even challenge me," – Jan Vanhoutte, Co-Founder & CFO at Shepper
Adding experts to the team basically means getting a fresh perspective. Whether we're talking product managers, engineers, designers or quality assurance specialists, new team members bring in both the skills and an unbiased point of view. This can be truly priceless.
9. Rapid onboarding
"It took them less than two weeks to get the developers fully up to speed with our proprietary platform infrastructure. It was very timely for the task," – Jan Marco Heinz, CEO at Seven2one Informationssysteme GmbH
Betting on team extension, businesses want results fast. The only way for the model to work is by ensuring rapid onboarding. New team members need to wrap their heads around a project in no time and project managers have to make sure they have everything they need to start working. The length of the onboarding process depends on the project's complexity, but it typically takes between one and two weeks.
10. Seamless team integration
"There's almost no difference between working with our team members in house and them being remote," – Dmitry Muzhikov, CPO, Alteos GmbH (Axa Konzern AG)
Successful team extension translates into a long-term partnership which blurs the lines between in-house and external talent.
Top lessons on effective team extension
Having realized over 600 team extension projects at Netguru over the years, we've put together a short guide to effective collaboration. Here are my top lessons.
Set clear expectations – be transparent about what you want,
Build trust based on transparency from day one – the more clear communication the better,
Communicate challenges as soon as they arise – share with the team everything they need to know,
Make sure the team understands goals, budgets, and deadlines – no room for question marks,
Be prepared to be challenged – a good expert speaks their mind to ensure the best results,
Start from the most complex issues – don't let the team deal with complexities at the end of the project,
Define the problem before jumping to solutions – ensure the team understands the core problem,
Don't avoid tough conversations – any conversation's better than bad results,
Push the team to watch budget and deadlines – seems a no-brainer but goes a long way,
Encourage the "small improvement – big win" mindset – the devil is in the detail and sometimes that detail can make a huge difference.
Conclusion
To some business leaders, team extension presents a totally new approach to product delivery. Whether due to a lack of trust in external collaboration or a belief that the model is simply not cost-effective, many decision-makers take a longer while to come around to the idea.
While over 90% of the top 2000 global companies use IT outsourcing, it's much harder to gain an accurate picture of the number of businesses leveraging team extension. What's certain though – judging by the volatile business landscape, ever-increasing digital disruption, tech hyperspecialization, and persisting talent shortage – is we're talking about an upward trend.

Our client, the CEO at Hive, believes the future belongs to more collaboration across businesses: "We want someone who is excellent at the moment we need them, and that's why I believe that companies will increasingly work with other partners to deliver specialisms."