From a Fine Idea to a Brilliant Mistake: De-risking With Product Validation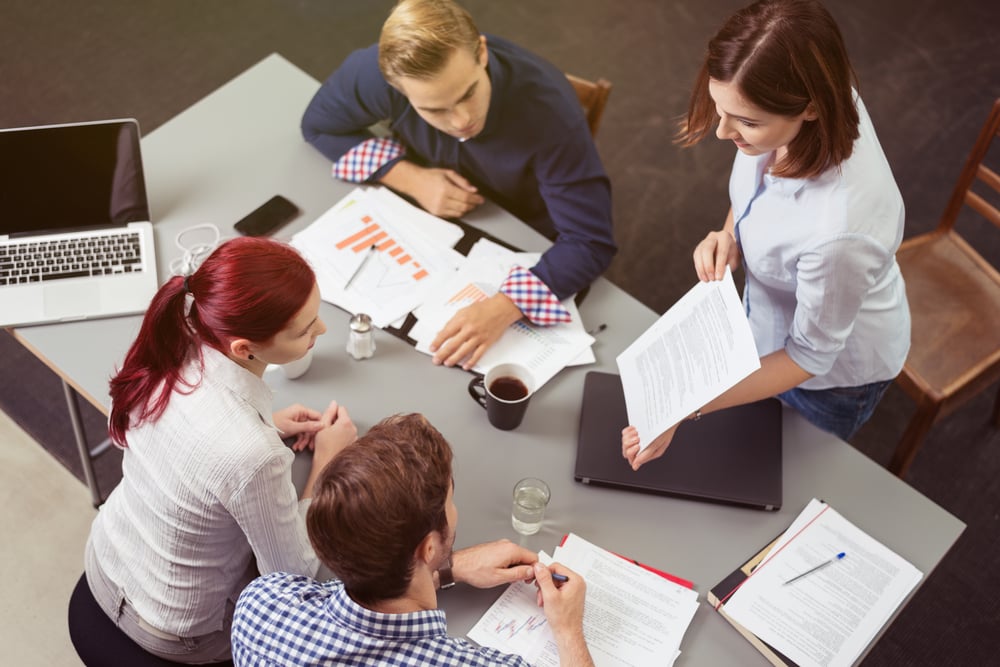 During times of economic uncertainty, companies – large and small – have tended to "shelve" their innovation initiatives, but it's a fundamental mistake.
Over the past 20 years of my professional career, I've often found myself repeating the words of Albert Einstein: "In the midst of every crisis, lies great opportunity." It's an excellent reminder of the power of innovation during times of turmoil and, in particular, why it's more critical in these moments than any other.
Cutting innovation may seem like a logical step, to focus on the immediate short-term battle, whether that's protecting your brand, profits, or even your existence. Without a long-term plan built around adaptability and resilience, you'll soon find yourself moving from one battle to the next. Worse still, as your market continuously changes, you may miss growth opportunities or lose ground to your competitors.
The key to thriving amid this uncertainty and change is digital acceleration. A study by BCG found that digital leaders achieve earnings growth 1.8 times higher than digital laggards – and more than double the growth in total enterprise value. Getting it right, however, requires a smart approach, and that's where de-risking with tools like Product Validation Services (PVS) can be invaluable.
Differentiating your business
Times of change are a great opportunity to move quickly and serve the changing needs of your consumers, but it requires continuous innovation to do it successfully. Companies often adopt varying approaches, such as design thinking – understanding the customer before building a product, or a scientific (or lean) approach – building, testing, learning, and allowing for pivots.
The right approach for your business depends on your level of knowledge of the problem or challenge you're trying to solve. To compete well, you need to understand the customer, for example, via feedback loops or design research, understand the market, such as points of strategic competition, and understand the likely future scenarios.
Whichever path you choose, de-risking relies heavily on validation. Failing to evaluate your ideas increases the likelihood of costly mistakes and giving up ground to your competitors.
History is littered with famous innovation flops that may have been avoided if the companies in question had put a little more emphasis on evidence than assumptions.
You might remember Segway. The two-wheeled scooters never caught on because they were expensive and looked silly – the product was eventually discontinued in 2020. Similarly, Google released its first smartphone, the Nexus One, in 2010. As the device was unlocked and didn't have a network subsidy, consumers winced at the high price, and sales bombed.
Moving from pure gut to proven knowledge
We have a mantra at Netguru: "Build the right thing before building it right." A key aim of PVS is to achieve a high level of confidence in an idea before moving forward – to effectively reduce your risk, you need to move from gut instinct and assumptions to evidence and knowledge.
Image source: [ futuretodayinstitute.com]
The exact validation route we use will vary depending on whether an idea is for the market or the organization, but generally, to build confidence, we look at several aspects:
Strategic fit – Does the product align with the company's corporate identity and strategic direction? And does it have leadership support?
Opportunity area – Do we have a clear understanding of our critical customer segments, what user problems we're solving, and our value proposition?
Desirability – Do people want the product? Does it directly solve users' problems? And have we identified the optimum channels to reach our customer segments?
Feasibility – Can we do it? Do we have the right technologies, resources, and capabilities to successfully deliver the value proposition?
Viability – Should we do it? Have we defined the financial potential or benefit, revenue streams, and costs?
Adaptability – Is the product well positioned and adaptable in terms of key trends and market, industry, and macroeconomic forces?
Surfacing the unknown unknowns
The ideal time to engage in PVS is while you're at the idea generation stage, however, the reality is that we often see clients once product development is underway, and that's fine, too. Thanks to the flexibility of PVS, we're able to meet a product at whatever stage of development it's in.
Part of the process is to understand the situation from your point of view but also to delve deeper and build a fuller picture.
I find that clients often have an excellent grasp of their known knowns and known unknowns, but naturally, the world is full of unknown unknowns, and it's our job to fill in those gaps.
Doing this not only allows us to assess if you should go ahead with a project but also whether there's a better opportunity that could bring you more success. For example, a common mistake companies make is scaling at the wrong time. Validation, however, lets us identify whether a pivot would result in a better opportunity, before scaling in the wrong direction.
Unlocking growth in a post-crisis world
There's no doubt in my mind that innovation is key in identifying and quickly addressing new opportunity areas that are created when your business landscape is rapidly evolving. If done properly, it enables you to remain adaptable and competitive as markets and customers rebound during post-crisis recovery periods.
De-risking is a crucial aspect of innovation and digital acceleration, although it's important to recognize that it's not possible to eliminate risk entirely.
Instead, the goal is to surface the risks, identify alternative opportunities, and understand the potential blockers to success.
By completing validation research and creating effective feedback loops to ensure continuous evaluation directly from your customers, you're able to better understand and serve the market, even as it changes.