10 Healthcare Companies Who Pivoted or Modified Their Business Due to COVID-19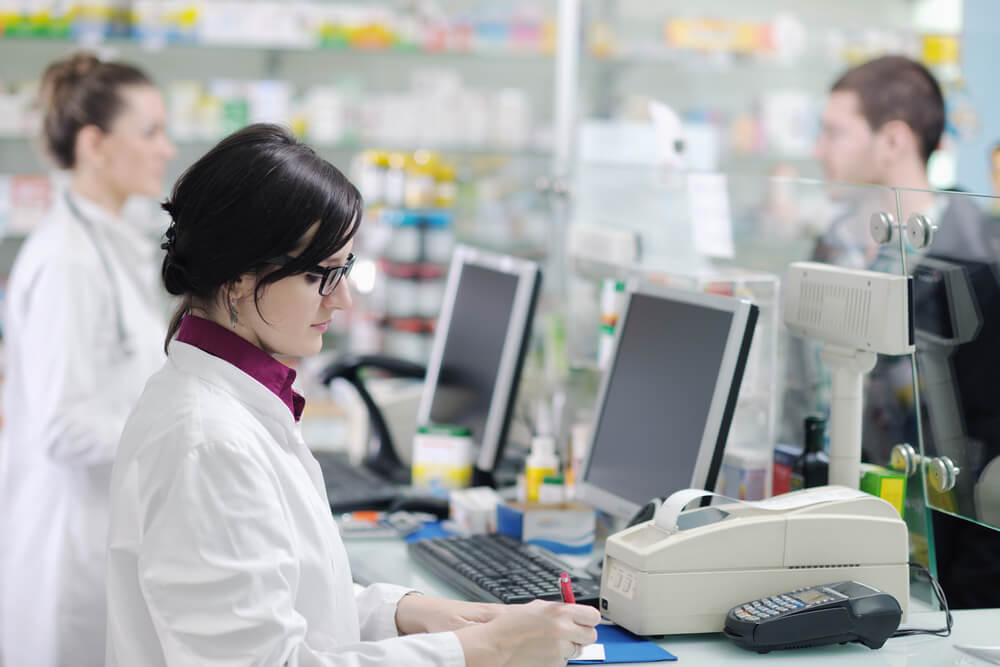 The pandemic outbreak has put the healthcare sector to a real test and pushed its innovation and operational capabilities to the limit.
The whole world counts on healthcare businesses to come up with solutions that will ease the serious health consequences caused by COVID-19. While some companies focus on developing diagnostic measures to help the pandemic spread, others focus on vaccine development.
In the following article, we're going to discuss how 10 healthcare companies, including Warsaw Genomics, AMC Health, and Copan Diagnostics, altered their business models to effectively operate in the new reality brought by the pandemic outbreak.
What is a business pivot?
Even though the term 'pivot' is frequently understood as a drastic business change, it doesn't always entail changes that shake the business to its core. Rather, it's the process of addressing an important problem or challenge the company is facing – one that is keeping it from achieving its goals. Therefore, a pivot can mean anything from introducing a new product or service into the business' offer, through to an entire redefinition of the business and entering a new industry.
1. Warsaw Genomics
Warsaw Genomics consists of doctors and scientists whose main mission is to create the most sensitive and accurate genetic tests based on modern genetic analysis tools. Their goal is to search for errors in the human genome that cause disease.
The company previously specialized in genetic testing for cancer risk. However, during the outbreak of COVID-19, they paused their genomic services to offer coronavirus testing.
The tests were distributed within Poland's hospitals. Warsaw Genomics are financed by donors in an effort to cover the ongoing costs. Since March 20, 2020, they have been running up to 1000 tests daily.
Warsaw Genomics have also launched an e-clinic where patients can benefit from primary healthcare, including advice on the coronavirus disease. The consultations are conducted via video calls to minimize the risk of infection. This has not only allowed them to remain operational during the global pandemic, but also to better serve the healthcare needs at hand.
Business Pivot: new product/service
2. iLoF
iLoF stands for 'Intelligent Lab on Fiber'. Its goal is to enable a new era of personalized, precision medicine through patented photonics and an AI system that identifies unique features of various gold-standard biomarkers.
Some practical applications of their cloud-based library of optical fingerprints (powered by photonics and AI) are non-invasive tracking, screening, and stratification for drug discovery.
iLof was first established in Oxford. It was intended to help with the discovery of Alzheimer's drugs, but it has now pivoted to develop a low-cost stratification tool that will help test whether individuals are asymptomatic for COVID-19.
People who lack symptoms may not realize that they have the virus, which means they could be spreading it unknowingly. Creating an accurate test would help to eliminate this problem and slow the spread. Mehak Mumtaz, iLoF's Co-Founder and COO, says:
"Managing clinical resources is critical right now – it's a piece that we have to get right to beat the virus. By developing a stratification tool, we will be able to optimize resources and send patients with mild symptoms to quarantine in their homes while ensuring that the serious ones can quickly get the treatment and attention they deserve."
Business Pivot: new product/service
3. Ao-Air
A Portland-based startup, Ao-Airworks in polluted megacities to enable people to safely walk the streets without being exposed to air pollution.
It has a patented technology mask designed to be up to 50 times better than the average face mask. This has been particularly relevant in coronavirus times. The mask protects from air pollution along with airborne pathogens and illnesses.
Source: ao-air
Ao-Air pivoted from offering masks filtering air pollution to those that filter out the virus. However, they need to be granted certification from governments around the world to make it a COVID-19-focused product. Ao-Air is seeking investors to set up a respiratory device manufacturing factory in the Gulf Cooperation Council to meet high mask demand.
Ao-Air's goal is to actively help combat the spread of the virus through encouraging citizens to wear masks during daily activities where they come into contact with others.
Business Pivot: new product/service
4. AMC Health
AMC Healthoffers a range of in-home care solutions, powered by an FDA Class II-approved telehealth platform and Bluetooth-linked medical devices. The company aims at empowering people to live healthier and more independent lives in the comfort of their own homes.
The company's health solutions are particularly relevant in the context of COVID-19. When the pandemic struck, routine healthcare was halted and many doctors' offices redirected their efforts toward telemedicine.
Source:
AMC Health
During the pandemic, AMC Health has provided new telehealth interactive voice response (IVR) solutions to communicate with COVID-19 patients.
They have also created automated interactive surveys and coronavirus-specific education templates for clients and providers. To support clients leveraging telemedicine services during the pandemic, AMC Health has also enhanced its mobile monitoring solutions and secured its video conferencing to enhance privacy.
Business Pivot: new product/service
5. MiRXES
MiRXES is a biotech startup based in Singapore and a global leader in microRNA research and diagnostics. They focus on discovering and developing revolutionary biotech applications within the medical, pharmaceutical, agricultural, and veterinary industries.
When coronavirus struck, MiRXES decided to join the fight by entering into a partnership with A*STAR (Agency for Science, Technology and Research) to develop and produce COVID-19 diagnostic kits.
As COVID-19 is caused by a coronavirus that belongs to the group of RNA viruses, MiRXES was able to leverage its expertise in producing technology for detecting microRNAs.
Also, given that the company had previous experience with development of diagnostic test kits for cancer, they were also in a good position to scale test production. The test verifies, within 3 hours, whether a person contracted the coronavirus.
The kits are used in Singapore and beyond, with the Singaporean government donating some of the kits to China and Myanmar.
Business Pivot: new product/service
6. Aytu BioScience
Aytu BioScienceis a healthcare company based in Englewood, Colorado. Its focus is on developing treatments for urological and related conditions. While the company was initially concentrated on male sexual dysfunction and male infertility, COVID-19 has pushed them into expansion.
They now offer a rapid blood test that can detect COVID-19 antibodies in the blood within two to ten minutes. Antibody testing identifies whether the patient has had COVID-19 in the past and now has antibodies against the virus. The tests are most credible after full recovery from COVID-19.
While it's not clear what level of immunity exists from COVID-19 nor how long it lasts, the presence of antibodies suggests some immunity. Those who discover they have antibodies may also be eligible to donate plasma (part of their blood). This could be used to treat others who have been severely impacted by the disease.
Aytu BioScience has already donated 2,750 tests to the Denver Police Department. If these tests are continually available, this is yet another factor that can help keep the virus at bay. They have also signed a distribution agreement with Apollo Med Innovations to distribute the COVID-19 IgG/IgM Rapid Test Cassette to Apollo's network, which includes over 1000 practices across the U.S.
Business Pivot: new product/service
7. Copan Diagnostics
Copan Diagnostics is a manufacturer of transport systems for potentially pathogenic biological vectors (such as bacteria and viruses). It supplies bacteriology swabs, viral transport media, VTM, and molecular transport systems. It is located in the center of Italy's Lombardy region, which was hit both early and hard by the coronavirus pandemic.
While most companies in the region didn't operate due to quarantine, the Italian government allowed Copan Diagnostics to continue production because of the essential items they supplied. The factory went from working normal business hours to operating 24/7 to produce CDC-recommended products such as the patent-protected FLOQSwabs.
Source: CopanUSA
In addition to supplying swabs to Italy, the company also delivers swabs to the United States via the US Air Force. The Air Force has flown roughly a million coronavirus test swabs to the US from Italy to support domestic testing during the pandemic.
Business Pivot: new product/service
8. Codagenix
Codagenix is a developer of live-attenuated viral vaccines that utilize SAVE (Synthetic Attenuated Virus Engineering), which is based on synthetic biology. This method enables researchers to develop viral vaccines that have already been used to successfully treat influenza, dengue fever, polio, and other diseases.
Codagenix partnered with Serum Institute to develop a live-attenuated vaccine. In June 2020, they announced that they have synthesized a vaccine candidate, known under the working name CDX-005.
Source:
Codagenix
In its development, Codagenix leveraged deoptimization algorithms, which allowed them to engineer a vaccine identical to SARS-CoV-2 on the amino acid level. The company's scientists believe that CDX-005 has the potential to replicate the autoimmune response present in individuals who have undergone the disease.
After having successfully passed animal studies, CDX-005 was cleared for human trials, scheduled in Q4 2020. If all the trials prove successful and safe for human use, the vaccine should be market-ready by 2022.
Business Pivot: new product/service
9. Sinovac Biotech
Sinovac Biotech is a biopharmaceutical company based in China. It focuses on research, development, manufacturing, and commercialization of vaccines that protect against infectious diseases.
While these diseases were primarily hepatitis A and B, seasonal and other types of influenza, mumps, and animal rabies, the company has now pivoted to the development of a COVID-19 vaccine.
They partnered up with Butantan, a leading Brazilian producer of immunobiologics and vaccines, to support them in the vaccine development. They've been granted approval to a Phase III clinical trial. 9000 healthcare professionals based in facilities specialized in COVID-19 infections in Brazil will be recruited for the trial.
Dr Dimas Covas, Director of Butantan, has said that "the phase III clinical trial approval is a demonstration that the Sinovac and Butantan partnership is an efficient collaboration to move forward offering hope to save lives worldwide".
Business Pivot: new product/service
10. Decorte Future Industries
Decorte Future Industries is a Cambridge startup that makes wearables that provide real-time measurements of the user's vitals.
While its original intention was preventive or predictive health tracking, they have shifted their focus towards developing clothing that can help detect COVID-19 among the vulnerable and elderly. DFI is working on a shirt that features advanced biometrics for 24/7 health monitoring and an AI-based, voice-controlled virtual assistant.
The development has won a nation-wide competition aimed at fighting COVID-19, which was organized by Innovate UK, Britain's national innovation agency. The grant is being used by the team to further develop the clothing-embedded biometric solution and test its accuracy. Check it out on this video.
While the newest design has not yet been tested, DFI's goal is to ensure that the wearables will be so precise in their measurements that they will help detect COVID-19 symptoms even before the user feels sick.
The wearables are to be introduced to care home facilities for a six-month trial process so that their effectiveness and accuracy can be assessed.
Business Pivot: new product/service
Final thoughts
The COVID-19 pandemic has drastically changed the entire healthcare landscape. The whole industry now faces a new priority – either actively fighting the virus through research and development, or hindering its spread by introducing special precautions.
Certain companies, such as telemedicine platform developers or health-focused wearables, were already working on innovations when the pandemic struck.
Others, such as research centers and pharmaceutical companies, had to entirely pivot their operations and focus work on developing effective treatment and preventative methods. Nowadays, all eyes are set on healthcare businesses, and we're all impatiently waiting for the cure.