How to Introduce Mendix to Your Organization – A Step by Step Guide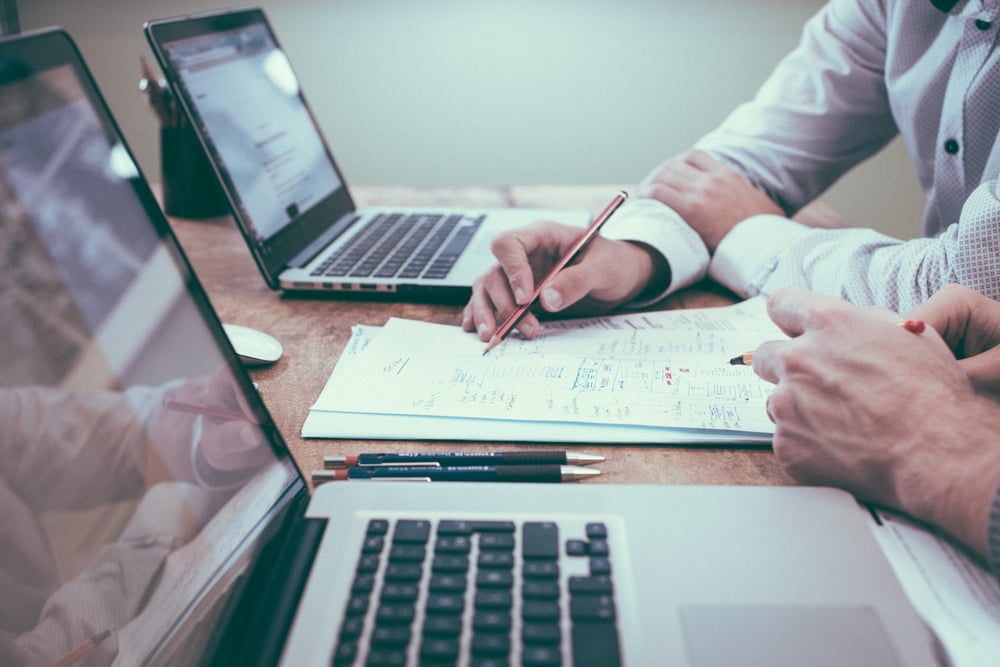 In today's fast-evolving business landscape, organizations face constant pressure to innovate, streamline operations, and provide exceptional customer experiences. Mendix, a leading low-code development platform, has emerged as a transformative solution in this dynamic environment.
We may assume it will be only gaining more popularity, as Gartner predicts that low-code app development will dominate over 65% of application development activities by 2024 and the low-code development market will grow by 20% in 2023, further underlining Mendix's significance. This blog post serves as a guide on successfully introducing Mendix to your organization.
The benefits of Mendix
Mendix is a comprehensive low-code development platform that empowers organizations to build, deploy, and manage applications with speed and efficiency. In an era where agility and adaptability are paramount, Mendix serves as a catalyst for digital acceleration by boosting your performance in the following key areas:
Cost reduction: Mendix facilitates automation of processes that high-code approaches cannot, resulting in enhanced ROI.
Improved client experience: Organizations using Mendix can rapidly create and deploy applications that elevate client experiences, leading to improved service levels and customer satisfaction.
Quicker time-to-market: Mendix empowers organizations to clear application backlogs, ensuring faster feature delivery and quicker time-to-market.
Adoption of new technologies: Mendix enables organizations to swiftly embrace the latest technologies like AI and ML within their low-code applications.
Competitive edge: By embracing Mendix, organizations stay ahead of competitors by delivering innovative solutions and services more rapidly.
Addressing IT challenges: Mendix simplifies development, bridging skill gaps and talent shortages, thus addressing critical IT challenges.
Narrowing the IT-business gap: Low-code developers, often originating from business backgrounds, communicate in a more business-friendly manner, promoting better alignment with organizational goals.
Mendix's versatile feature set streamlines the development process and caters to a variety of industries and use cases. Its user-friendly interface and robust capabilities empower developers, making it an adaptable solution.
However, adopting low-code technology is not without its challenges. It can disrupt established processes and trigger organizational resistance. So, how can you introduce Mendix effectively and ensure a smooth transition?
Three S's & Five P's
To facilitate a seamless Mendix introduction, the company has outlined best practices, condensed into three S's and five P's:
Three S's: Start, structure, and scale. Initiate with a small project, envisioning the big picture, then structure and expand gradually.
Five P's: People, platform, process, portfolio, and promotion. Focus on people by providing education and training, optimize processes, utilize the platform effectively, manage your application portfolio, and promote and celebrate successes.
How to introduce Mendix to the organization – a checklist
To further assist you in adopting Mendix, we've created a checklist:
1. Understand your organization's needs: Analyze your current software development processes to identify specific business needs and challenges that Mendix can address.
2. Build a business case: Develop a compelling business case highlighting how Mendix can enhance efficiency, reduce costs, and generate ROI.
3. Gain executive support: Secure support from key decision-makers by presenting the business case and emphasizing the long-term benefits.
4. Start small & scale gradually: Begin with a manageable project to showcase Mendix's capabilities, then expand to other areas of the organization.
5. Provide training and resources: Invest in training and resources to ensure your team can harness Mendix effectively.
6. Create a center of excellence (CoE): Establish a Mendix Center of Excellence to guide, support, and govern Mendix projects across the organization.
7. Foster collaboration: Encourage collaboration between business stakeholders and Mendix teams to drive better solutions and faster delivery.
8. Monitor and measure progress: Set up KPIs to track the success of Mendix adoption, enabling data-driven decisions and continuous improvement.
9. Share success stories: Share Mendix project results to inspire enthusiasm and support within the organization.
10. Continuous improvement: Regularly assess and refine your Mendix adoption strategy to stay aligned with evolving features and best practices.
11. Governance and security: Implement governance and security measures to ensure compliance with organizational policies and standards, especially in regulated industries.
12. Seek external support: Consider engaging Mendix, for assistance, especially in the initial stages.
Conclusion
In conclusion, introducing Mendix into your organization is not merely a technological shift; it's a cultural transformation. Success hinges on cultivating champions, fostering collaboration, and constantly seeking improvement. By following the guidelines provided in this article, your organization can harness the potential of Mendix to drive innovation, reduce costs, and maintain a competitive edge in today's ever-evolving business landscape.