Every e-commerce owner has to tackle one of the key elements of running an online store: implementing the payment gateway of choice. Find out more about available Spree payment gateways and handy features that will facilitate the payment process for your customers.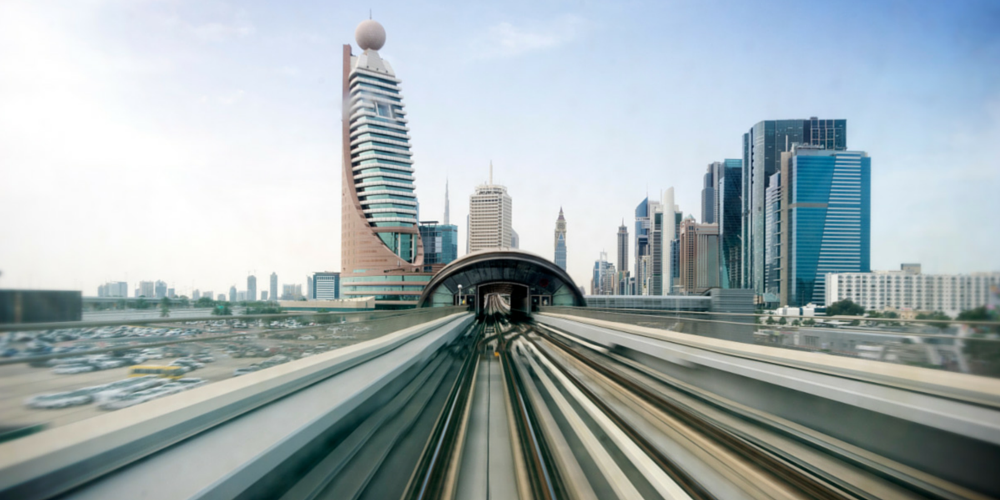 Every e-commerce owner has to tackle one of the key elements of running an online store: implementing the payment gateway of choice. There's a number of popular online payment providers available (in fact, you'll find out about 11 from this post only), and if you run your store on Spree platform, you have a variety of options to choose from. Find out more about available Spree payment gateways and handy features that will facilitate the payment process for your customers.
What's your Spree gateway choice?
There are plenty of options available to you if you are running a Spree Store. Increasingly, a lot of companies – large and small – have been throwing their hat into the PSP ring in efforts to offer alternative online payment methods and mount some much needed competition for the leader, PayPal (see our recent post '10 Online Payment Service Providers You Need To Know About'). They all enjoy different features that might very well be much more suited to your store, your business and your customers' needs, and for your convenience we have outlined 11 popular gateways that can be integrated into your Spree Store below.
The Spree gateway extension
The Spree payments model has been designed to be highly flexible, and this means that - thanks to an open source extension - it's absolutely possible for online merchants such as yourself to be able to offer your customers multiple payment options when it comes to making a purchase.
It is now imperative to the success of your store that you offer your users a choice of payment options. As mentioned above, trust is absolutely fundamental when it comes to online financial transactions, and offering the right payment gateway can often determine whether or not a customer completes the order, making you a sale.
No matter which PSP you go for, if you are dealing in global sales, then you will need a means to provide currency options for your customers. The Spree Multi-Currency feature is another open source project by Spree, which allows users to change the currency in which they will be paying (provided that the PSP used supports the currency in question).
So, in order to start adding more payment options to your site, then you will first need to start running the Spree Gateway extension. (The beauty, of course, that comes with Spree, lies in the fact that it is open source, which means that not only is it free, but is supported by a large online community of users and professionals who are all committed to ensuring that it is as bug-free and user-friendly as possible.) Once you have done this, then you will have access to a number of payment gateways, from which you can choose the ones that are most suited to your customers and your online store.
Different gateways of course offer different features, and so below we have put together a list of Spree supported gateways and given some details as to what you can expect from each.
1. PayPal
Even though PayPal now seems to have a dedicated army of determined detractors, the fact that it is still loved and trusted by so many users (the site boasts that having a PayPal button on your site on average will increase sales by 31%) means that it still makes sense to offer it as a payment option on your site.
With PayPal you can create a customizable checkout, and is available in 26 currencies across 203 countries.
2. Stripe
Stripe has emerged to be one of the biggest contenders to PayPal, and it's easy to see why. Being already integrated with literally thousands of iOS and Android apps, it is in a great position to meet a lot of online merchants' needs.
Furthermore, Stripe also offers revenue and subscription management, and is much favoured by businesses like Rackspace and Parse who can take advantage of this. However, what Stripe doesn't offer is its own shopping cart, but with Spree this is very easily integrated anyway, so not too much of a problem.
3. Skrill
Formerly known as Moneybookers, Skrill is one of the most versatile PSPs on the market, supporting over 100 payment options for customers.
Skrill is available in over 200 countries and supports 40 different currencies. One of its most innovative features is that it allows you to send text messages to your customers right from your account. It's also free to start using, and is generally considered to enjoy one of the lowest fees on the PSP market. Netguru team contributed to Skrill, joining their internal teams in Berlin and Sofia to build the online payment account management app.
4. Braintree
Braintree is available for merchants in Australia, Canada, Europe, Hong Kong, Malaysia, Singapore and the US.
Though PayPal detesters, you must know that Braintree is a PayPal company. As such, this can actually work in your favour, however. Braintree will accept most of the payment methods as that of PayPal, and any of your customers who do not like the parent site will still use it.
However, if you do not like using PayPal at all for your business purposes then you are best off steering clear of Braintree.
5. Authorize.Net
Authorize.Net will accept payments from anywhere in the world, however your business must be registered in Australia, Canada, Europe, the UK or US in order to register.
Security and fraud prevention is a key selling point for Authorize.Net, and offers the feature for syncing any transactions conducted via the gateway with your Quickbooks account.
Your checkout page can also be customized with Authorize.Net.
6. Beanstream
Beanstream has been around for 15 years and is trusted around the globe. Its website boasts that it has been processing over $30 billion in payments annually since 2000, which is strong testament to its longevity and reliability.
It offers a vast choice of convenient payment features, including such as recurring billings, data import, and authentication tools in order to diminish transaction risks.
7. eWAY
eWAY is a much favourable gateway for the SME. The same day settlement and pay as you go fees mean that it is one of the business-friendliest and scalable gateways out there.
eWAY provides easy-to-use interface and focuses on high-quality customer support. If you encounter any difficulties regarding your service, e.g. account onboarding, logins, integrations, transactions and reporting, you can count on eWAY staff and their assistance.
8. Moneris
Moneris is a popular choice for online merchants based in Canada. They process over 3 billion card transactions every year and accept VISA, MasterCard, American Express, Discover, UnionPay, Interac, and Direct Payment.
Moneris does not provide its own shopping cart, but integrates with over 25 third-party online carts that are already available on the web.
The Moneris platform will also capture all credit card details, meaning that any sensitive information will not be stored on your own servers.
9. Sage Pay
One of Sage Pay's most important features is its responsive design. As the mobile internet continues to grow, not only do you need to make sure that online store is optimized for the mobile screen, but any PSPs that you use are also when your customers get redirected to complete payments.
Your customers can also opt to store their card details after their first purchase, enabling future one-click purchases.
As well as accepting all major credit and debit cards, Sage Pay also supports over 25 currencies.
10. USA ePay
USA ePay is compatible with most major online shopping carts and provides merchant console functionalities that are available through their developer tools and API.
One great feature of USA ePay is in its ability to enable subscription payments to be made, so that merchants can periodically bill their customers if need be.
USA ePay is also Level 1 PCI compliant, meaning that merchants can store any amount of sensitive customer data in the secure payment gateway interface.
11. PayU
PayU offers your customers the ability for one-click payment – in fact speed is one of the features that the gateway is most proud of (you can "register your card and pay for shopping in just 9 seconds" according to the website.)
With over 20 payment options, PayU deals with over 100,000 merchants and is available in 18 countries: Brazil, Czech Rep., Hungary, Kenya, Panama, Poland, Russia, Turkey, Argentina, Colombia, Chile, India, Mexico, Peru, Romania, South Africa and Ukraine.
If you want to add PayU as a payment option on your site, then here at Netguru we have created a free open source extension that allows you to do just that. integrating PayU with your Spree store, which will enable your users to choose it among any other payment options that you make available.
Has your favorite Spree payment provider been mentioned on the list? Tell us about it in the comments below.
Do you want to find out if your online store is ready for the upcoming changes in e-commerce? Here's a post on smart retail solutions you might like!