How to Succeed in the Fintech Industry? Advice from Industry Professionals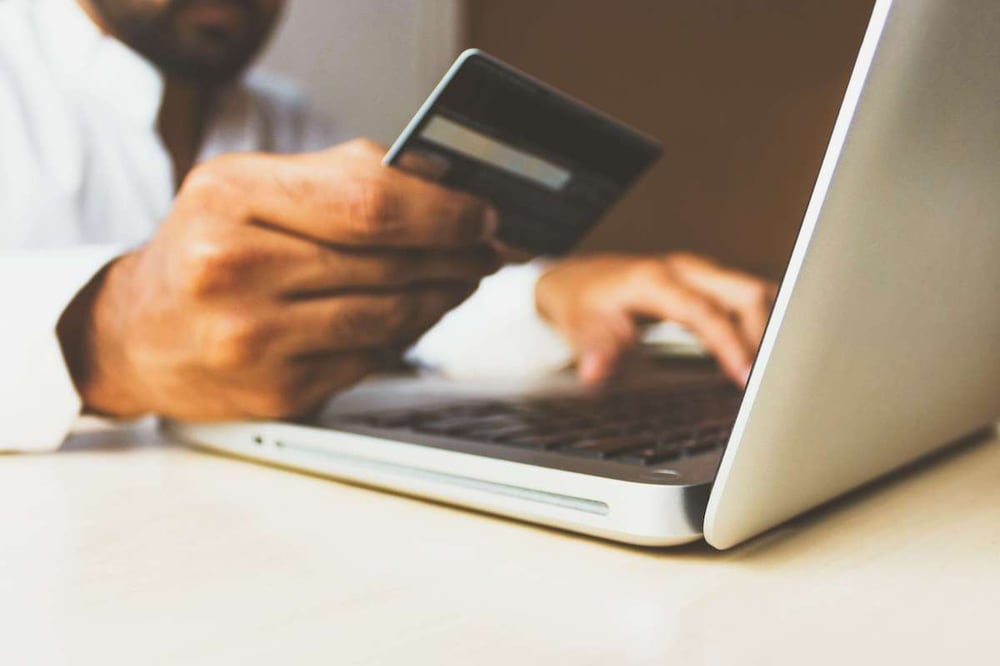 Entering any new industry is always a challenge. But there are sectors that require more experience and knowledge than others to succeed.
Fintech is one of them. It's characterized by high competition from centuries-old organizations as well as energetic startups backed by millions from venture capitalists. The industry is also highly regulated and you need to comply with legal requirements to even attempt to thrive.
Being aware of these aspects of fintech, we reached out to industry professionals to ask for their advice and answer the question: "How to succeed in fintech?". Here's what we learned.
Success in the fintech industry - expert advice
How to succeed in the fintech industry?
Leverage technology to create value
Be passionate. The industry is built on excitement and a shared purpose to innovate the financial system and break barriers. That's why you will need to find an idea or mission that thrills you and brings out your unique abilities.
Keep up with the trends. From digital banking and open banking to blockchain and AI/ML, the space delivers continuous innovation. It is your duty to know the direction the industry is taking, the opportunities it creates, and the challenges ahead.
Be an advocate for customer-centricity. Fintech is all about leveraging technology to create customer value, from the services we deliver to ease of use and smooth user experience.
Build up your network in the fintech space. Attend courses, webinars, find communities, and talk to experts in the field. It is a vital avenue for exchanging ideas, gathering resources and opportunities, building relationships, and finding support.
Always keep learning. In a fast-paced environment, there is always a chance to pick up a new skill.
Dana Herescu, Product Manager at Nuri
Experiment and learn from trial and error
It's essential to choose to work for a company that shares your mission and values. The fintech industry is an amazing school and will teach you an incredible amount of knowledge, but it will also require hard work. If you truly believe in the mission, you'll find motivation. Each day provides an opportunity to learn from others, but also overcome challenges.
You shouldn't be afraid to get things wrong. It's an essential part of your development and true innovation can sometimes take a lot of trial and error. The value you add to a company's culture through your personality and attitude is just as important as the skills and experience you have.
It's only when the room is filled with a diverse mix of driven and motivated people that the magic can happen.
Ariane Marie, Product Manager at PensionBee
Be passionate
Find your passion in the fintech industry and couple it with your personal "fun" and goals of where you want to get to in your career.
For instance, you might want to do branding for a fintech startup and make it one of the most loved brands because you personally love and identify with products with good brands. If you aren't sure, talk to people who are resident experts in your desired field. They'll be happy to give you insights and maybe provide you with information you hadn't considered before.
Sibel Bal, Product Marketing Manager at SumUp
Listen to your customers
Fintech doesn't require a strong background in tech and/or finance. This industry covers a lot of different services and with some strong focus on understanding and delivering what customers need, not having specific knowledge in finance will let you think outside the box and sometimes perform even better! Before making your move, I would recommend being customer-driven and listening to your customers every day.
First, focus on what you like the most about what the industry has to offer and learn different aspects of the industry later. This will definitely lead you towards high performance in fintech.
Jullian-Luc Barber, Product Manager at Checkout.com
Build credibility in your field
Understand the regulatory and compliance framework covering you and your future clients. This will help you build your product properly, and with greater efficiency. It will also make you more credible when you speak to potential partners, clients, employees, and investors.
What's more, access to data is frequently a stumbling block for fintech startups. You may need it to train models or to prove your product works. For certain types of fintech startups, the US-based non-profit FinTech Sandbox may be able to provide free access to the data you require during product development.
Jim Smith, Partner at Blue Dun
Focus on the customer
Focus on customer journey and engagement, simplify processes and offerings.
Have solid API partners, build a community, stay profitable operationally.
Compliance may be costly, but is worth investing in, so don't take shortcuts. Iterate to reach a volume base and then iterate to optimize.
Kartik Swaminathan, Founder at Fintastech
Embrace the idea of T-shaped skills
Having the right attitude is key to succeeding in fintech.
If you are proactive, ready for a challenge, and willing to deal with ambiguity in a rapidly changing environment, then you can really make an impact and learn quickly.
Caroline Craker, Lead Product Owner (Web) at Metro Bank
Find a niche
Fintech is an enormously complex (and exciting!) space, and the best way to carve out a career is to embrace the idea of T-shaped skills.
Try to find a niche speciality to become an expert in, but also constantly look to increase your skills and knowledge in other areas.
Daniel Thomason, Senior Product Manager at Wise
Build trust
Working in the fintech industry is definitely very exciting but also challenging. In the era of digital-native banks, it's extremely important to be customer-centric. Great UX and being on track with innovations in the payments world will help you gain new users and convince ones that remain unconvinced. You also need to make sure to be on top of everything. Don't forget about legal requirements and security.
While shipping new features, you shouldn't forget that trust is probably one of the most important feelings you want to create between your product and users. Who will use a bank that's not trustworthy?
The best thing about working in the fintech industry is that ultimately each of us needs to manage money daily. It gives you a great opportunity to use your product, spot pain points, and put yourself in the user's shoes.
Joanna Wilczyńska Andrade, Product Manager at Bitwala
Start with a prototype
Starting a fintech startup has additional complexities compared to other industries. Fintech companies can easily fall down under government regulations. This makes launching difficult, as it takes a lot of time to get approvals before one can hand in the first MVP to the customers.
My suggestion to startups is to make a very lean and small prototype before the launch, showcase the future product, and then start building trust with that customer base. This way by the time of the first launch, there are customers ready to use the product.
My second advice is, clearly define what differentiates your product from the existing solutions that big financial brands offer and concentrate on widening this gap of differences. The competition in the fintech industry is huge, and the products are not hard to replicate, thus startups have to work on quickly scaling their uniqueness before other brands copy the same solution and crush the new entrants to the market.
Victor Dzhagatspanyan, Co-founder at Impactful API
Keep up with regulations
There are a couple of things to have in mind before starting off in the fintech industry:
The financial services industry is one of the most regulated there is. Not paying attention to regulations and how they develop would be a costly mistake, if not fatal - just like shooting yourself in the foot.
Whilst part of the fintech industry is still outside of the regulatory perimeter, the sooner you get yourself up-to-speed on the topic of regulation and its implications for you, your employees, customers, and partners like financial institutions, the better off you'll be.
Understanding the hidden power that lies in strategic partnerships with complementors, some of which will at first appear as competitors, and effectively leveraging it, should be part of your strategic game plan.
Mahi Sall, Past Fintech Europe Champion at Deutsche Bank
Wrap up
As you may see, there are many aspects you need to consider before entering the buzzing market of financial services. We hope the insights we gathered in this article will help you prepare and increase your chances of winning the hearts and minds of clients and regulators.
If you think that you may need more than advice to create and launch your business in fintech, you can always reach out to Netguru. We have 10+ years of experience in delivering fintech products and supporting our clients in entering the market.