Top 2023 London Startups You Should Know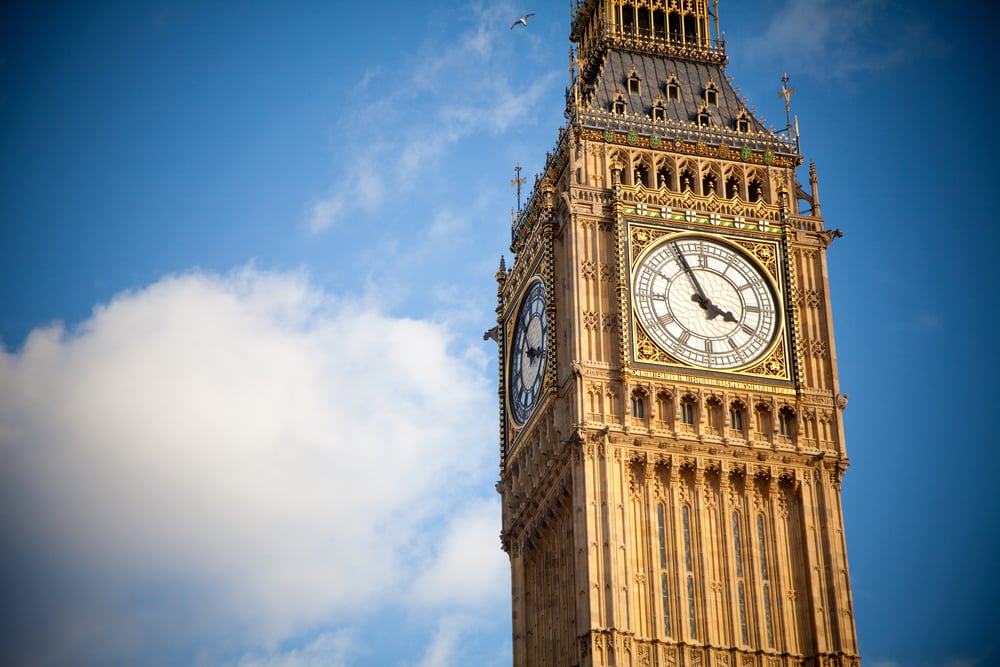 Solutions powered by artificial intelligence, virtual reality, and big data are the main drivers for London's startups.
The biggest city in the United Kingdom attracts promising businesses with tax breaks for investors, efficient accelerators, a strong community of business angels, and massive opportunities to raise funds.
London is called the "European silicon valley." The city has over 1 million active small businesses and over 5,000 innovative firms. In 2021, the British capital attracted $11.3 billion in tech investment, which is more than Berlin and Paris combined. The city dominates as a European financial center and is indexed as the second global financial hub after New York City.
Certainly, the thriving tech ecosystem is influenced by the fact that the city drives innovation at world-class universities and research institutions focused, e.g., on data science.
In this article, I'll present the most interesting and fastest-growing startups in London. We selected them based on recent funding rounds (Q1 and the beginning of Q2 2023) and our own research. They operate in the following industries: financial services, software, gaming, virtual reality, fintech, wealth management, analytics, artificial intelligence, big data, compliance, software, and recruiting.
Some of them, like Fundpath or Paytrix, were founded one or two years ago and have already succeeded. This proves an innovative business idea can quickly boost a company's dynamic when established in the right business environment.
Improbable
Founded Date: 2012
Total funding amount: $704 million
Industry: Gaming, Virtual Worlds
Mission: Pioneering new ways to connect, play, create, and build value across interconnected virtual worlds.
Improbable solves impossible problems and delivers outstanding online customer experiences by building smarter technology that creates new realities. Improbable developers work on next-gen gameplay with unprecedented scale and richness of virtual worlds.
Over 30,000 users can interact in high-fidelity, lag-free environments simultaneously in virtual space thanks to Improbable technology, Morpheus. Additionally, the startup offers M² (MSquared) – a network of metaverses. It combines virtual worlds and experiences of different users in metaverse fan events. The company also created Spatial OS, helping developers exceed the limits of regular computation using swarms of servers cooperating in the cloud. The system helps to simulate more complex worlds than those created with a single server.
Yapily
Founded Date: 2017
Total funding amount: $69.4 million
Industry: Financial Services, Software
Mission: Enabling innovative companies to create better and fairer financial services for everyone through the power of open banking.
Yapily is a financial services company that offers a digital-only bank platform based on open banking API. It connects businesses to thousands of banks and enables innovative companies to share financial data and access payment infrastructure.
This business model is created to save both time and money. The API-based platform aims to give companies access to the most extensive coverage across the United Kingdom and Europe for consumer and business accounts. With almost 2,000 banks and institutions integrated with the platform, Yapily achieved 95% account coverage in the United Kingdom and Germany. Open banking allows for efficient risk management, profiling and behavior analysis. Yapily offers data and online payment solutions like instant money transfer service, bulk payments, and VRP.
Wagestream
Founded Date: 2018
Total funding amount: $254.3 million
Industry: Apps, FinTech, Wealth Management
Mission: Allowing employees to stream their wages into their accounts through an instant app to bring them better financial well-being.
The pandemic, geopolitical tensions, and rising inflation meant that many people began fearing for their financial stability. According to research conducted by the American Psychological Association, as many as 87% of respondents indicated economic uncertainty as a significant source of stress.
Wagestream is a financial services firm addressing these concerns by offering an employee financial management app. The mobile app allows users to track their finances, react in advance to upcoming fees, and estimate the balance of earnings and expenses. Employees monitor their transactions via secure open banking and are able to make more informed financial decisions and avoid cash flow issues. Additionally, in-app prompts help to deliver personalized financial coaching services. The employee receives a just-in-time response to their needs.
ComplyAdvantage
Founded Date: 2014
Total funding amount: $108.2 million
Industry: Financial Technology
Mission: Neutralizing the risk of money laundering, terrorist financing, corruption, and other financial crime.
Over 50% of organizations experienced fraud in the last years, according to PwC's Global Economic Crime and Fraud Survey 2022.
ComplyAdvantage solutions, driven by artificial intelligence and anti-money laundering risk detection (AML) technology, identify tens of thousands of risk events from millions of data points daily. One of the most prominent startups in London helps more than 500 enterprises worldwide to prevent online payment fraud and enables businesses to avoid high-risk clients by monitoring and screening transactions, adverse media, sanctions, and watchlists.
ComplyAdvantage's digital-only bank platform uses a global, real-time database of people and companies. In effect, AML solutions not only mitigate financial crime risks but also speed up the onboarding cycle time (up to 50%), help to grow revenue and stay up to date with regulatory requirements, and save time for the compliance teams by removing manual intervention and automating data generation.
Zego
Founded Date: 2016
Total funding amount: $281.1 million
Industry: Auto Insurance, Insurtech
Mission: Protecting vehicles for business, from self-employed drivers to fleets and global corporations.
From the beginning, Zego's goal was to create solutions that eliminate the fundamental problems with traditional vehicle insurance: high costs and time-consuming processes that slow down transport-related businesses. Zego provides flexible commercial insurance introducing best-in-class technology apps. It saves time and money for business customers, car buyers, drivers, and passengers.
Once the user downloads the Zego Sense app, they can use the Sense policy and build a driver score. The app measures how much and how well they drive. Scores have an impact on insurance prices. The app monitors and rewards safe road behavior, such as safe acceleration or gentle braking.
Abound
Founded Date: 2020
Total funding amount: £540 million
Industry: Fintech
Mission: Increasing access to affordable loans.
Abound is a fintech company launched by a married couple who once struggled with getting a loan. They independently created a digital banking alternative – a solution based on open banking.
Their purpose was to make the verification of each applicant more personalized than traditional scoring assessments. Abound analyses the client's financial data gathered from a potential lender's account – all revenues and expenses, spending habits, payment details, credit cards, etc. Advanced analytics helps assess if the applicant can get the loan, even if they have no credit history. Currently, Abound supports customers of all United Kingdom banks.
ufurnish.com
Founded Date: 2017
Total funding amount: £5.2 million
Industry: Business Intelligence, Ecommerce
Mission: Evolution in how we search and discover things for our home.
ufurnish.com is an online marketplace where customers can search, compare, and shop for furniture and furnishings across the entire market.
Their business model is based on collaboration with retailers. The data-powered system enables the discovery of hundreds of items from the base of over 1.6 million furniture products from more than 180 retailers. The ufurnish.com owners believe in having an impact on the digital acceleration of the whole industry.
Legislate
Founded Date: 2020
Total funding amount: $5.2 million
Industry: Software
Mission: Making it easy for non-lawyers to safely create, manage and search lawyer-approved contracts.
Legislate is a startup that develops software automating, creating, signing, and managing contracts for business users.
Companies can easily create almost any contract on ready-made or tailored templates in just a few minutes. The platform also offers queries and immediate, accurate responses. Legislate pioneered knowledge graph technology for contract creation and management. It can configure terms into legally compliant contracts.
The contracts can be signed online and flag critical terms. The knowledge graph also enables extracting the essential terms and aggregating statistics in real time.
Gener8
Founded Date: 2017
Total funding amount: £7.2 million
Industry: Analytics
Mission: Gener8 allows users to easily manage and profit from their data.
Gener8 has created several products, including an app, browser extension, and online data control.
Their app developers also provide individuals with an opportunity to earn money by sharing their browsing data with marketing companies. Thanks to access to web browsing data, points can be redeemed and exchanged for prizes, e.g., gift cards or donations to charity. Data-sharing monetization is supported for Google, Safari, and Amazon users.
Fundpath
Founded Date: 2021
Total funding amount: £4 million
Industry: Financial Services
Mission: Harnessing the power of collective data, AI, and technology to modernize the fund-buying process.
Fundpath is another London-based startup that uses artificial intelligence and the power of data to facilitate financial processes, this time the purchase and sale of funds.
The platform, based on secure technology, enables wealth managers to share their current business information with the United Kingdom asset management industry. Thanks to the "Talk to me about" feature, wealth managers can determine specific requirements with the strategies and products they are interested in or will be in the future. On the Fundpath panel, wealth management organizations provide their insights. The solution answers asset managers who declare they need more information about their clients.
Piclo
Founded Date: 2013
Total funding amount: £15.9 million
Industry: Energy, Power Grid, Software
Mission: Developing software to make electricity grids smart, flexible, and sustainable.
Piclo created Piclo Flex – a marketplace that combines flexibility service providers (FSPs) with system operators (SOs).
SOs can organize the whole procurement, operations, and settlement processes all through the platform. The assets are automatically assessed, and FSPs receive a place where they can submit bids. Then SOs monitor asset availability and give instructions for dispatch. The last step is post-dispatch verification and automatic invoicing.
Piclo also provides the possibility of exchanging assets – FSPs can advertise to sell within a set timeframe. Process automation is based on integrations with back office systems (e.g., ADMS, DERMS) and procurement, operations, and settlement APIs.
Hazy
Founded Date: 2017
Total funding amount: $14.8 million
Industry: Enterprise Software, Machine Learning, Software
Mission: Making synthetic data real for enterprise businesses.
Hazy founders call themselves "pioneers of synthetic data" as they were the first ones to set up a startup that introduced these to the market as a viable enterprise product.
Believing in the massive value of data, the Hazy founders were aware of more and more regulations and privacy demands, making data useless for businesses. That's the reason they re-engineered enterprise data to free them of these constraints. They introduced the first synthetic data generation framework of datasets with many-to-many relationships. The purpose of setting enterprises' data free is to make them faster, easier, and safer to use, which significantly impacts making business decisions, developing new technologies, and delivering more value for customers.
Deep Render
Founded Date: 2017
Total funding amount: $11 million
Industry: Artificial Intelligence, Machine Learning, Information Technology
Mission: Developing the next generation of media compression algorithms.
Deep Render Ltd. is a spin-off from the Department of Computing at Imperial College London and a startup developing media compression algorithms.
The startup patented their AI-based compression technology, which centers on deep learning, density estimation, unsupervised learning, and quantum technologies. Deep Render is one of the leaders in machine learning research. Their developers, aiming to reduce internet bottlenecks, created a codec that speeds up global bandwidth by five times. They also ensured a performance increase of at least 50% in biological image compression.
Paytrix
Founded Date: 2022
Total funding amount: $24 million
Industry: Banking, Financial Services
Mission: To give access to the best payment infrastructure around the world, all through a single platform.
Paytrix is a financial service company developing online payment solutions. Their platform gives software companies access to payment infrastructure around the world.
Paytrix created a curation layer enabling users to access the best payment providers for each region in one contract and one API using real-time rates to speed up payment processes. It helps to receive payments from global customers, minimize FX exposure, optimize treasury movements, and send money through a global real-time payout network. The solution is dedicated to marketplaces, ecommerce, digital currency companies, and firms using mass payments, and aims to reduce time and resources for managing the treasury.
Acre
Founded Date: 2003
Total funding amount: $6.5 million
Industry: Recruiting, Staffing Agency
Mission: Creating real change by embedding impactful, purpose-driven people in their teams – from sustainability practitioners to CEOs.
Acre delivers recruitment services to build a sustainable business based on ESG standards. Their executive search and recruitment teams are based in London, New York, Amsterdam, and Singapore.
Acre declares to be the only consultancy hiring sustainable finance and ESG recruitment teams. The startup works for world-leading investment managers, banks, insurance groups, pension funds, and private equity firms. They recruit staff and help to define and realize their clients' sustainable strategies by creating new roles. Their focus is on four primary positions: Chief Executive Officers, Board Directors, Chief Sustainability Officers, and Heads of Corporate Affairs & Public Affairs, but they also provide entire teams. The leadership assessments are powered by a comprehensive data analytics platform developed in-house that contains data from 2,000 professionals. It helps to benchmark the teams and find the right match for each company.
Quantexa
Founded Date: 2016
Total funding amount: $370 million
Industry: Analytics, Artificial Intelligence, Big Data, Compliance, Software
Mission: Empower organizations to make trusted operational decisions by making data meaningful.
Decision-making in business needs to be based on complex data rooted in a broader context. Quantexa provides an AI-based solution that generates a detailed analysis of complex internal and external contextual data in one place. It helps to avoid hidden risks and make trusted decisions. Quantexa 2 is the latest platform version, supporting data scientists and developers. The key to success is Contextual Decision Intelligence, connecting the view of data to reveal the relationships between people, places, and organizations. Getting a broader context helps to make strategic decisions for industries such as banking, insurance, CSP, and technology.
Why should you know the top 2023 startups in London?
London remains the best European hub for tech startups, and according to a report by Startup Genome, it's the second-best place in the world to launch a startup after Silicon Valley.
If there's something interesting cooking, it's more than probable it's cooking right there, under the watchful London Eye.
Interested in London tech scene? Check out the hottest greentech companies!