Redesigning an App for Quick Currency Exchanges Between Individuals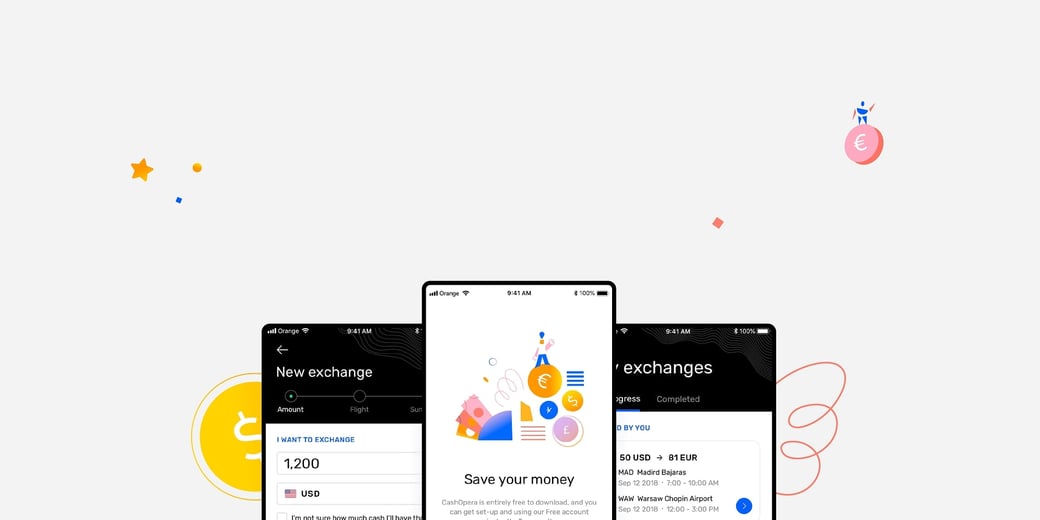 Have you ever found yourself leaving the airport without any cash in a foreign country? Or with a whole bundle of useless currency back home?
Cash Opera solves this problem in the simplest way possible: by facilitating quick and easy currency exchange between individuals. The app matches people looking for a particular currency with those who no longer need it, taking into consideration the amount of money to be exchanged, and using geolocation to connect the users.
Whether you travel alone or with a group, you can use CashOpera to find someone nearby willing to exchange their currency for yours. This way, you can update your wallet's contents as needed without paying a high commission fee at an exchange booth. And you can do so right there at the airport.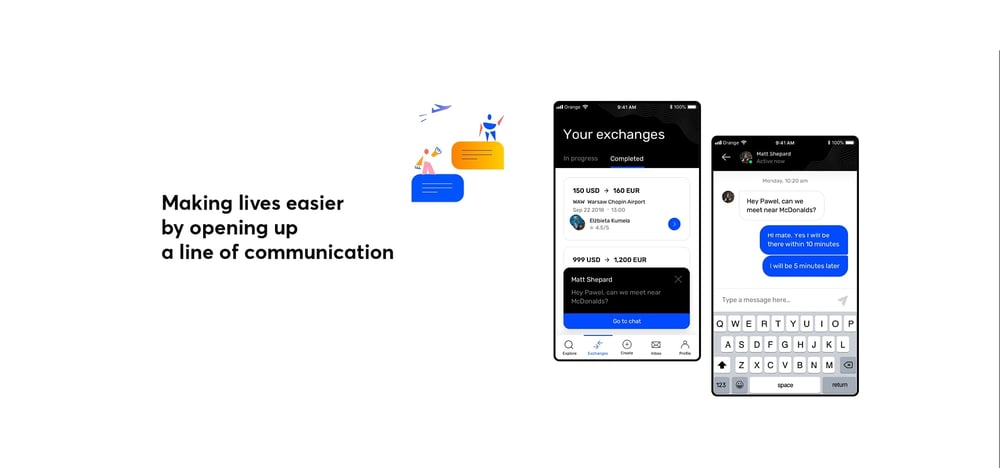 Cash Opera's mission is straightforward: to disrupt exchange booths at airports, as their waiting lines and commission fees make exchanging currency unnecessarily stressful and expensive. The app is an easy solution for travellers, allowing them to enjoy the wonders of the world more fully and lessening the burden of worrying about money. Exchanges work on the fly, for any amount of money, and are entirely commission-free. Both parties of the exchange are equal in the benefits they receive. A rating system within the app builds trust and a transparent environment for safer transactions.
Cash Opera is an innovative startup with a mission to activate the residual currency market. Think about how many times you have come back from a trip with foreign bills in your wallet, and ended up exchanging them at a loss, or putting them away for months. Globally, that's a potent market, and one in dire need of disruption. The fact that all that's needed is a way for users to communicate with and find each other is a clear sign of this.
Designing a trusted currency exchange proxy
Cash Opera came to Netguru with an appealing concept that required UX consulting and a complex redesign. They wanted their app to be easy to use in the crowded, busy setting of the airport. As the app's main goal is to make currency exchange more convenient and faster, the UX and UI design had to reflect this. Additionally, the app needs to be pleasant to interact with, and inspire trust in users.
A Netguru project team was assembled, consisting of a Product Designer, an Illustrator, a QA Specialist, and a Project Manager. The client provided animations, illustrations and flow boards for the redesign.
The team's first task was to fully understand the client's app, analyse the user journey, find any existing issues, and prepare recommendations for fixes.
Once the research stage was concluded, the team built a design hypothesis, and used several scenarios to create an interactive prototype of the solution.
At the same time the team illustrator started to work on a new visual style by creating moodboards and first sketches. The illustrator's task was to provide a context for easier understanding and more pleasant use of the app by adding custom images. We changed the style of the old illustrations completely and replaced them with fresh and eye-catching ones. The onboarding, alert messages, and success screens now all looked consistent thanks to the refreshed look and quirky style. They help users to understand the message faster, make the app experience friendlier and just add more life to the screens.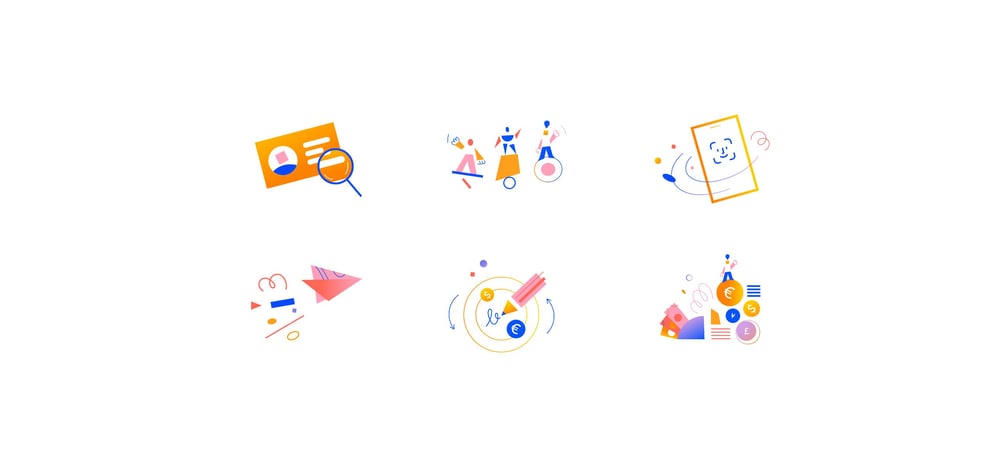 The team's ideas were verified through comprehensive user testing. Changes were made based on the tests' results. After two series of tests and subsequent improvements, the designs were implemented on Cash Opera's landing page. The client received updated source files with the redesigns.
Over the course of the project, Netguru's designers provided a UI review and consulting services, focusing on filling any gaps in Cash Opera's user flow for the core currency exchange functionality.
The team illustrator created a new animated logo from scratch, adding colour fixes. Work on the required custom illustrations began with moodboards and style exploration for custom icons.
Working towards the app's success
Cash Opera needed a thorough redesign of their UI, along with clean and coherent custom illustrations, a new set of icons, a UX review, fixes to multiple user flows, and improvements to the UX of the app's core functionality.
Netguru's team used existing materials and concepts and delivered results within a short timeline. Because of this, the project needed very efficient management, and good communication flow with the client.
Cash Opera will continue developing their app and landing page with the new designs and a revised core user flow for the currency exchange feature.