77% Increase in Page Speed for a WordPress Meal Delivery App
Redesign, bug fixing, and the optimization of a meal-ordering web app.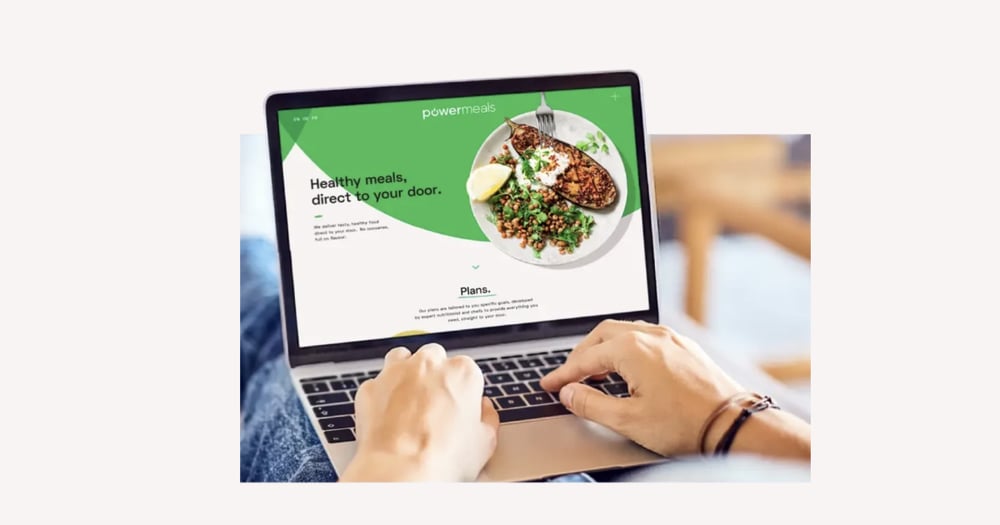 About this project
Powermeals is a meal-delivery startup that had a working WordPress web application in need of improvement. The Netguru team performed a UX audit, prepared and implemented redesigns, as well as optimized the backend code. Results of the cooperation: improvement in performance scores, faster page speed, minimization of manual interventions.
Industry
Food and beverage, retail
Powermeals is a meal-prep and meal-delivery startup from Switzerland. It provides and delivers ready-to-eat, healthy, and balanced meals prepared by an on-site chef. They offer various subscription models.
Customer-facing web app in need of enhancement
We helped them redesign and optimize a meal-ordering web app based on the WordPress CMS. As a crucial element of the Powermeals business, this web app is the main place where customers explore the offering and manage their orders.
Before Netguru had entered the project, the app was a working MVP that required bug fixing, optimization, and new features.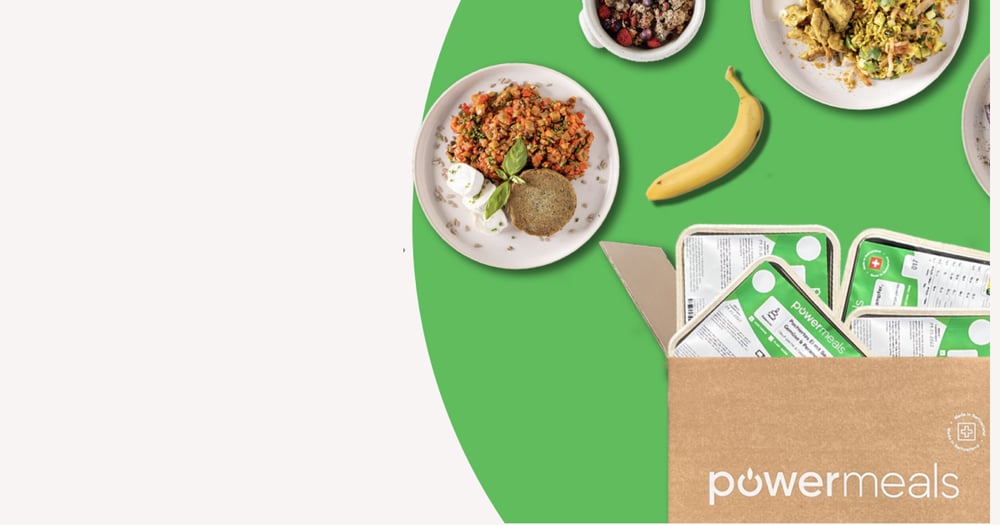 Detecting issues and tuning up a WordPress web app
Powermeals needed a reliable tech partner to make a positive business impact by focusing on the most critical areas for improvement.
In order to meet the client's expectations, we undertook the following steps:
Performed a user experience audit and synthesized the findings into a report
Prepared new designs for various sections of the application based on findings from the audit
Implemented the new designs along with new meal plan subscriptions
Introduced new functionalities, including a back office option to block deliveries on holidays and refer-a-friend functionality
Improved meal filtering options to be more robust, including tags to filter products based on allergies and dietary restrictions
Refined troubleshooting by adding an anomaly-flagging script with automated email notifications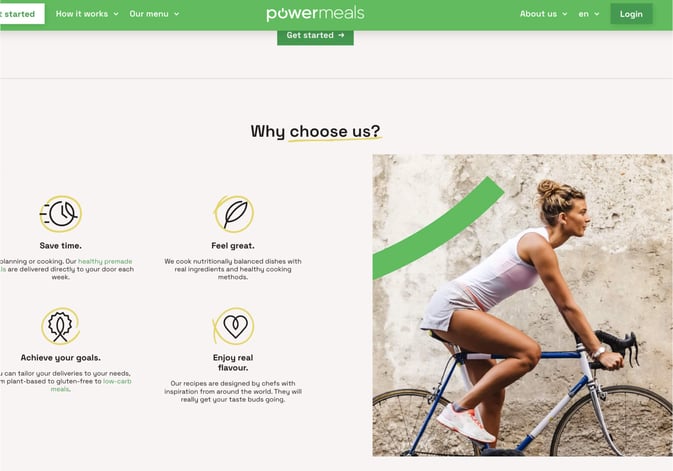 To fulfill the needs of the project, we organized a team to take technical ownership of the project and execute delivery, consisting of:
Project Manager
Senior QA Engineer
WordPress Developers
UX Designer
Product Designer
Additionally, we created a business and growth roadmap with support from our innovation consultants.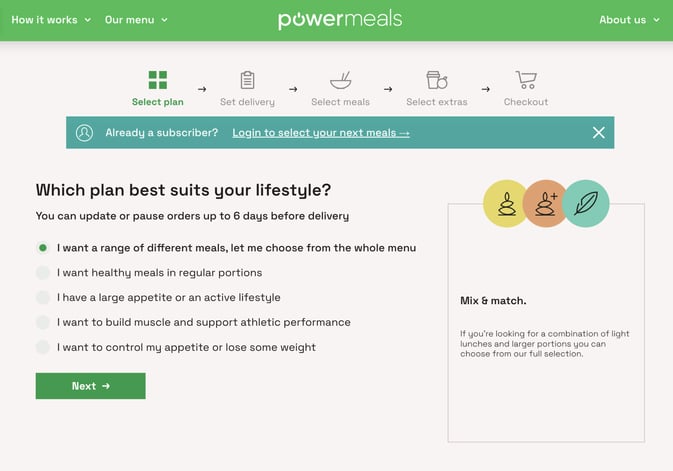 Streamlined performance, smooth design, delighted customers
From February 2021 to June 2022, we delivered:
Full report from UX audit to inform future decisions
Preparation and implementation of new designs for various sections of the application
Anomaly-flagging script that identified bugs in subscription renewals, payments, and other critical areas
Reduction in bugs to less than 2 per week thanks to the anomaly-flagging script
Minimization of manual interventions with 95% of orders going through automatically
Improvement in performance scores to catch up with competing apps
Faster page speed, from 9 to 2 seconds