Bringing Families Closer Beyond Social Media in the Times of Isolation – Neveo Connects the Disconnected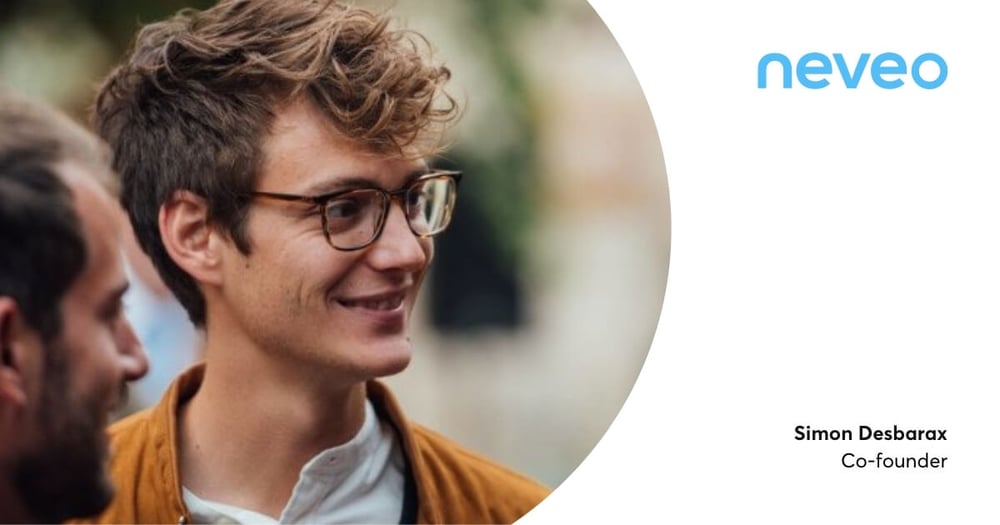 Social media alleviates the negative effects of isolation in the times of the global COVID-19 pandemic. In recent weeks, video conferencing software and social sharing apps have helped us stay closer together despite the isolation.
However, those with no access to these technologies are more secluded than ever. Neveo helps to take these social media stories beyond the Internet and bring them to our loved ones who are not connected. During the lockdown they've been busier than ever.
Exponential growth in times of crisis
Neveo is a Belgian start-up all about connecting people. It aims at bridging the generation gap by offering a social media application that enables sharing best photo-moments with your grandparents through a monthly family journal. I spoke to the co-founder of Neveo, Simon Desbarax, last year ( read the interview) about how they help families stay connected despite physical distance.
When the COVID-19 pandemic hit the European and American markets, Neveo reacted swiftly. "A really agile business structure helped us to quickly adapt", Simon admitted. "The things I've learned in the past have paid off now". As a result, the number of active Neveo subscribers rocketed to 200,000 active users uploading one million photos every month. I spoke to Simon Desbarax to learn more about the details of their success story in these challenging times.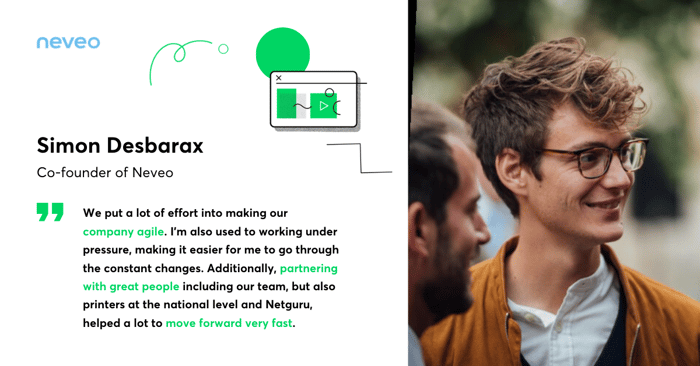 Nat Chrzanowska: What were the first steps you took after learning about the COVID-19 outbreak and the resulting restrictions?
Simon Desbarax: We decided to add more value to our standard plans, offering two booklets a month for the same price, the second one being free. For around ten euros subscribers were able to upload 50 photos and send one journal monthly. We decided to double that for our current users, printing photos every 15 days. Additionally, we quickly started promotion campaigns for new users in some markets. The number of active users exploded. We are printing around one million photos a month now and it represents around 200,000 users sending photos every month.
How do you manage the spike in the traffic?
Actually it's been pretty easy as we have already faced a huge amount of traffic in the past. The majority of these one million photos are shared within the last days of the month, which is a massive strain on our servers. Our focus was always to provide a smooth user experience with no lagging or crashing, so we were ready for this.
It's more complex on the client support side. We are working with big industrial printers to meet that demand, but we had to redirect booklets for some clients around the globe. Postal services on the national and international levels are affected. In France, for instance, post offices operate only three out of seven days a week. Our clients need to be patient and wait 2-3 days which is not a big deal, but it does affect the business in general.
What helped you the most when trying to adapt to the current situation?
Being agile and reacting fast. We put a lot of effort into making our company agile. I'm also used to working under pressure, making it easier for me to go through the constant changes. Additionally, partnering with great people including our team, but also printers at the national level and Netguru, helped a lot to move forward very fast.
How has COVID-19 changed the plans that you had set for 2020?
It is not going to change a lot in terms of product development for us. Some priorities might be slightly shifted in our roadmap, but nothing major. The vision is pretty clear. We opened nine countries in three years. We will focus on them and also extend our offering to our existing client base.
Mums are our new target, ordering journals for their grandparents. We will implement some diversification within the app so subscribers will be able to do another booklet for the kids, or another family member. The goal is to have several products available inside the app.