Making Remote Work a Standard: How Deel Disrupts the Future of Work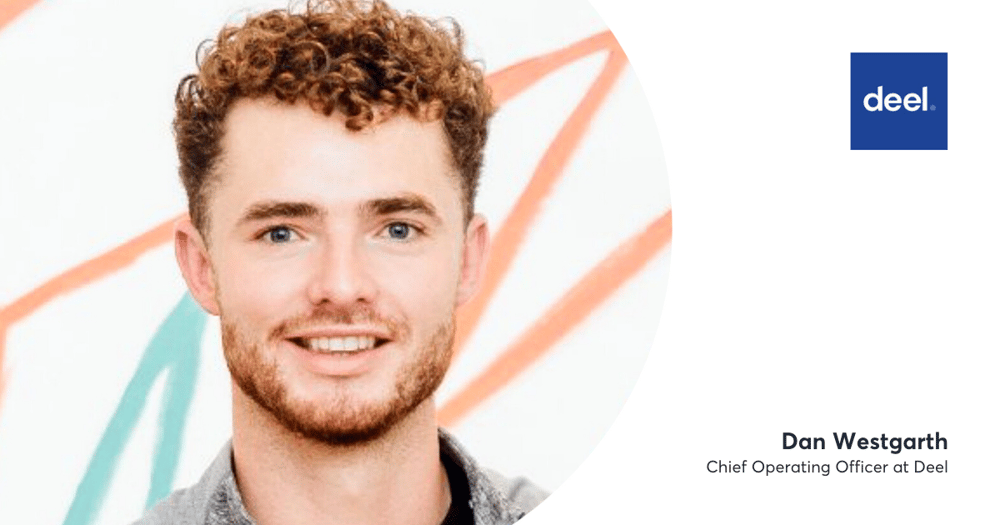 Remote work is the new normal - a phrase almost everyone in the business world has said at some point in the last 18 month.
Some believe that the dust will settle, and the trend will die out. Others believe that a remote-first world is the future of work.
Studies show that employees are increasingly demanding that this trend sticks. According to We Work Remotely, 40-55% of people said they would quit their job if remote work options were not made permanent for at least half the week. 35% even said they would be willing to take a pay cut for it.
Aside from the pandemic, technology, tools, and companies like Deel are making it easier than ever to hire remotely and manage remote workers.
Deel is a global payroll platform that simplifies the complexities of hiring people in different countries. With a remote-first world looking like it's here to stay, there's no better time for a solution like Deel. As a rapidly rising star in the fintech world, Deel recently raised $156 million in 2021 and is valued at $1.25 billion.
Dan Westgarth, Chief Operating Officer, joined Disruption Talks to discuss remote work and how Deel has grown in a remote-first working world. Dan previously joined Disruption Talks to explain how a global payroll system works. This is what he shared this time.
Making the hiring process simpler
HR and employment law can be very complex and time-consuming to navigate, so solutions like Deel are a lifesaver for companies.
Every country has its own regulations, so for a platform to simplify this, it's a game-changer in the recruitment market. It allows companies to hire anyone from anywhere in a legally compliant way.
"Employment law and HR regulation are extremely complicated and extremely serious,"
says Dan.
"Doing that in over 100 different countries, and productizing that and putting it into one platform is something that's not easy. It's really, really tough to do. That's what keeps us competitive."
What makes Deel so useful is that it takes all the hassle out of meeting regulations and compliancy away from the companies. This is a huge weight off a company's shoulders, especially those that hire in multiple different countries.
Staying on top of HR regulations
With each country having slightly different laws and updating them over time, it's a challenge for Deel to stay on top of it all.
Deel manages this through its network of local partners. Those partners keep Deel aware of any regulatory changes on the horizon, so they can prepare quickly with minimal disruption.
Could Deel have a hand in crafting those regulations? This is something that Dan and the Deel team are really excited about. He explains that some countries are in the early days of creating regulations for remote workers compared to others, and this is something Deel could lend a helping hand with.
Recently, Deel has been working with Estonia to get authorization to allow employees to be mobile in and out of Estonia.
"It's really amazing to see some of the regulations over that and how we can work with the local authority and local government to make that really easy for people to live and work in Estonia."
Supporting employee lifecycle management
Deel's employee app is a solution aimed at larger account customers, designed to help with employee lifecycle management.
Enterprise companies have complex structures, and Deel helps to take the "matrix of different onboarding and lifecycle management requirements" and put them into one simple solution. This helps the clients to deliver a much better and more streamlined employee experience.
"It's all about transparency and giving both sides of the transaction full visibility on what's going on,"
- emphasizes Dan.
"We get an employee agreement out to both parties as soon as possible. They can look at it and can understand it without being pressured into signing it within a very short timeframe."
Keeping things simple for remote workers
However, Deel isn't just a great platform for companies, employees and remote workers use it as well. Employees can use Deel even if they switch jobs, something Dan calls the "stickiness" of the platform.
It's not just to help with onboarding either. Deel can help employees store and manage their tax information, payslips, regardless of who their employer is. No more messy Google Drive folders full of random documents. Everything is kept safely within the Deel platform.
"For you as a remote worker, or you as an employee, it's almost like your operating system where you get paid, where your payslips are hosted and where your tax information is hosted."
Deel's place in the global economy
With remote work becoming more accepted and commonplace, a platform like Deel has a much larger role to play in the global economy. You don't have to search for jobs in your local area. You can find a job on the other side of the world remotely instead.
Dan also highlights that this is a positive for the countries Deel works with. They won't suffer so much from a "talent drain" where people move abroad to work if they can just work from home. This is good news for unemployment rates and tax revenue for those governments.
How Deel competes in the market
With any growing company, competition is always something to watch out for. While we're seeing fierce competition in the fintech world, the payroll industry hasn't quite taken off in the same way.
There is some competition out there for Deel, but it's much further behind. Dan says that this is largely due to a technology gap.
Without a tech-first approach, modern companies struggle to scale as fast as Deel has.
"There's so much on our platform, which is not on the others. In order to do this really well and scale, you need technology."
Solutions that rely too much on manual actions will be limited in how many customers and countries they can serve. Deel's tech-first approach is what sets them apart.
Of course, there's always the risk that bigger players will attempt to copy what your company is doing. However, Dan says that the opposite is happening. Bigger companies are approaching Deel as customers instead.
Big recruitment agencies are focusing more on what they're really good at, sourcing and vetting talent and they outsource the compliance, payments, and HR side to Deel.
Will the "dust settle" on remote work?
The debate in the business world has been raging for the past 18 months or so. Is remote work really here to stay? Or will the dust settle once the pandemic ends?
Dan believes that remote and hybrid work is the future of work. Not only will companies recognize it as a positive working system, but they'll also see that employees have come to expect it.
"If a company isn't offering a hybrid model or is mandating a return to the office, that's a huge red flag," he says.
"Hybrid working is now seen as a real kind of pivotal benefit."
Dan adds: "Anyone that's going into the job market right now is going to require that."
While not every country or industry will adjust at the same time, he believes a hybrid and flexible approach will shape the future of work. Deel is on hand to help companies ease that transition and make hiring a global thing for the future.
"What we're going to see is not a simple settling of the wave, but rather a brand-new kind of job market. And it won't be the same as it was before."
This discussion is part of our Disruption Talks recordings, where we invite experts to share their insights on winning innovation strategies, the next generation of disruptors, and scaling digital products. To get unlimited access to this interview and many more insights from industry experts, sign up here.