What's Next For Retail? Join Experts From H&M, Pandora, Delivery Hero (And More) To Find Out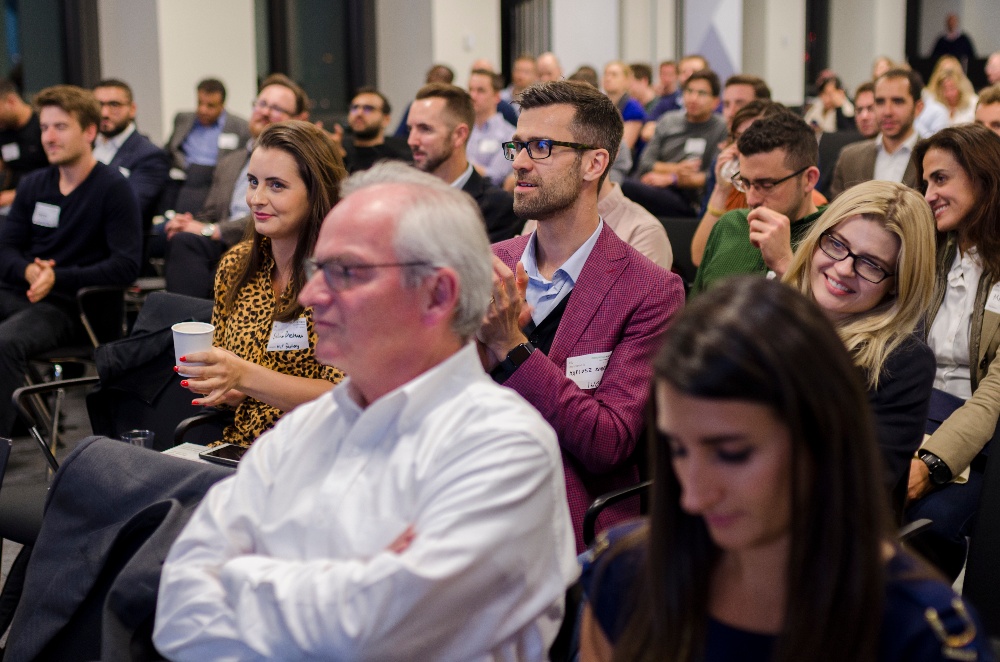 Predictions on the future of retail and ecommerce made only a few months ago may be outdated by now.
The unprecedented time at the start of 2020 left us with questions that keep coming back: "Are we entering a new retail reality? What is going to change? How to adjust to the new challenges?"
And these are just some general questions that entail more complex considerations for retail digital transformation.
To help you navigate through ever-changing retail trends and the technology advances that are shaping the industry, we're organizing Disruption Forum Retail 2021.
Sign up here to join this online event on 23 September at 3 PM CEST.

We will engage top experts from brands like Delivery Hero, Wolt, H&M, Pandora, Unilever, Manna, ECCO Shoes, and more, in a constructive discussion to get answers to the following questions:
Is quick commerce the next big thing in e-commerce?
How to adapt strategy, mindset, and innovation projects to the post-pandemic retail reality?
Can technology accelerate sustainability in retail?
How to use past user experiences from brick and mortar stores to create more intuitive digital solutions?
Are virtual try-ons the next breakthrough technology for retail?
How are fintech and retail getting closer to each other and how to take what's best from both worlds?
Will drones be the next step in grocery and food delivery?
How to look into disruptive innovations within the fashion industry and beyond?
Who exactly will you hear from during Disruption Forum Retail?
The event agenda is full of retail authorities, including top-level managers, representatives of startups, and innovation practitioners.
During the first session you will hear from Milena Lazarevska, VP Commercial Quick Commerce at Delivery Hero, who will discuss the role of quick commerce in the ecommerce sector.
Then, Ellen Hsueh, Director, Global Strategy and Business Development at Pandora, Fatima Baz, ex-Digital Process Innovation Lead at Unilever, and Patrizio Carlucci, Head of Innovation Lab at ECCO Shoes will talk about adjusting to the post-pandemic reality in retail. You will learn how to adapt strategy, mindset and innovation projects to what's next.
After that, Alina Cahill, Product Lead at Wolt, will share examples of how to align information architecture to customers' mental models and how this has played into product development and framing customer experiences at Wolt.
Jakub Czerwiński, VP CEE at Adyen will then share his insights on how unified commerce can help companies gain valuable cross-channel insights for better customer experience.
The next panel will focus on sustainability in retail, answering the question: Can technology help retail get its act together? During this session you will hear from Natalia Chrzanowska, Content Team Leader at Netguru & Jinder Kang, Innovation Consultancy Lead at Netguru.
Next, you will find out how Bobby Healy, CEO & Founder at Manna plans to revolutionize the world of online food, grocery, and pharmacy delivery – making a 3 minute, low-cost delivery service as pervasive as running water.
The seventh session will focus on the complex relationships between fintech and retail. Andrea Tassistro, CEO at Foodetective and Romain Colnet, Innovation Business Development Manager at Worldline Global will discuss how these two worlds are getting closer to each other, in particular in the payment space.
The last panel will be all about disruptive innovation within the fashion industry (and beyond). You will hear from Oliver Lange, Head of H&Mbeyond and Head of H&M LAB Germany.
That's all for the main stage. But those looking for some more insights will be able to join expert sessions happening on a separate stage. There, seasoned professionals will be discussing, among others, the impact of social media on the industry, the pros and cons of virtual try-on solutions and the role of personalized promotions and the technology that makes them possible.
And this is not all that we have for you. This time we added one extra point to the agenda - Startup Contest. What is it all about?
Retail Startup Contest
Six founders of early-stage startups working on retail technology and related areas will pitch their startups on the main stage before the Jury and the audience after the second panel. After the pitches, the Jury will evaluate each startup. The audience will be able to vote on the most promising solution using the event's digital platform.
The startups have been selected from the MIT Enterprise Forum CEE. It is a CEE-based, equity-free startup acceleration program affiliated with the globally recognized Massachusetts Institute of Technology.
Is there anything stopping you from joining the event? Sign up here to join the Disruption Forum Retail on 23 September.