Leadership in the QA Department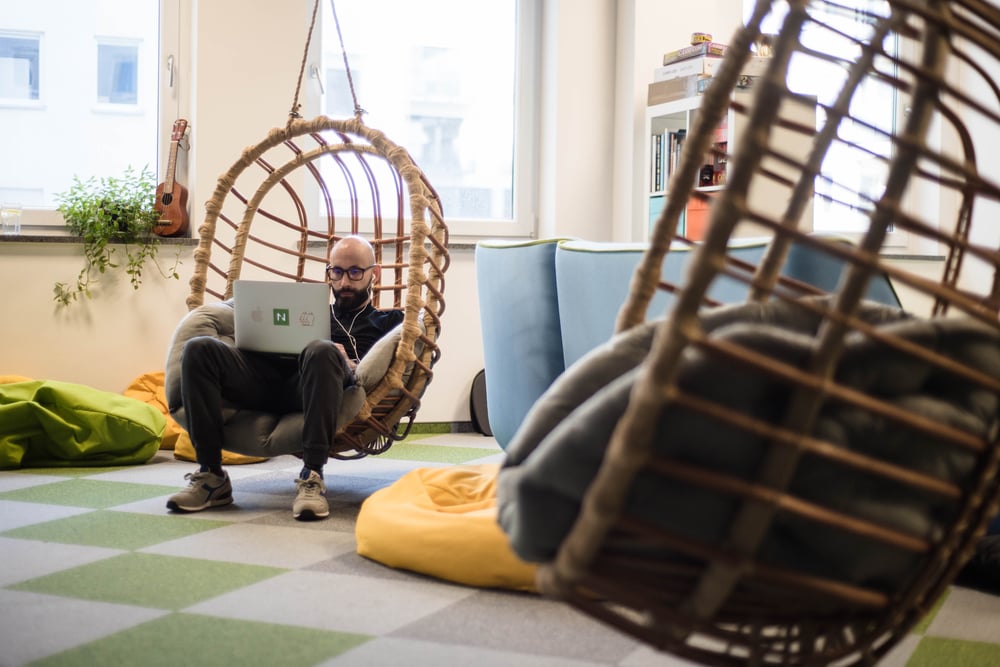 QA Team Leader is a very important role in the Quality Assurance Department in Netguru. What does it mean exactly?
Why is it so meaningful? Let's take a closer look and talk about it for a few moments.
QA Team Leader vs QA Lead
You might be familiar with the role of QA Lead, which is quite common in companies building software. Typically, it's someone who is leading QA responsibilities in a given project. They are involved in establishing processes and procedures, and they manage the work of other QAs in that project.
However, at Netguru everyone is trained and skilled to fulfill this role. Usually, we don't have a QA Lead role in our projects because even in projects with multiple QAs on board, such a role is not necessary.
However, we do have QA Team Leaders who don't work with their people in the same project — but they support them in many ways. Eg. project and testing related cases, career path, goals, project scheduling, QA Team Leaders make sure that every team member is up to date with everything.
Career path
There are so many areas a really good Quality Assurance Engineer needs to be aware of and a lot of skills they need to develop. There are obvious ones like manual testing and test automation, and also more advanced skills like accessibility, security, and performance. Soft skills like communication, self-reliance, and working with feedback are also important.
At Netguru, we have created our own tool called the Career Path Skill Matrix. It lists and describes all QA-related skills — both soft and hard.
Our Team Leaders work closely with their folks using the Career Path Skill Matrix tool. It helps us identify strengths and find new areas to learn and grow. More than that, it allows us to build custom career paths for all of our engineers instead of imposing just one or two that someone else believes is best.
Goals
Growth is very important for us. As I mentioned previously, there are many skills that Quality Engineers need to develop. Also, the world of IT is changing and evolving very fast. New technologies, solutions, and trends are introduced to the market all the time. Being up to date and learning new things is crucial in order to be really good at what we do.
Team Leaders help their people to set and achieve quarterly goals related to their growth. Such goals need to be challenging but not overwhelming. Interesting but also useful. They need to be well balanced between what a given person is currently excited about and what brings the most value to their project work.
Setting a goal is one thing. But working on it is another. QA Team Leaders help people find resources, support, and motivate them to achieve their goals.
Project support
As I already mentioned, our Team Leaders don't work in the same project teams as their people. However, they are always up to date with the current project statuses, at least at a high level.
Thanks to that, they are always ready to provide support whenever needed. Also, they will learn from others' experiences.
Every project is different. Every client is different. Every team is different.
The list of possible challenges is endless and having access to the experience from so many projects gives our QA Team Leaders a significant advantage. This can be used in their own work but also to help and support people they are working with.
Selecting projects
QA Team Leaders work closely with the Project Management Office. Therefore, we take part in selecting projects for our people. We aspire to find assignments that are not only a perfect match between project requirements and QA strengths, but we also look for challenges for our people that are exciting and give opportunities to grow but aren't overwhelming at the same time.
This task can be difficult, but thanks to the way Netguru functions it is actually possible and we are very proud of that.
Building the QA Department
Our QA Team Leaders also work very closely with QA Department management. They take an active role in running our department. QA Team Leaders set up and work with OKRs, build tools and solutions like the previously mentioned Career Path Skill Matrix tool, and much more.
Who can become a QA Team Leader?
So, as you can see, QA Team Leader is a very important role in Netguru. They work closely with our QAs and support them on various levels. They also take part in growing and developing our QA Department.
"Who can become a Team Leader?" you might ask. Well, everyone from our department. Join Netguru, and if you love working with people and doing great things, maybe one day it will be you.