What Is New in Mendix 10?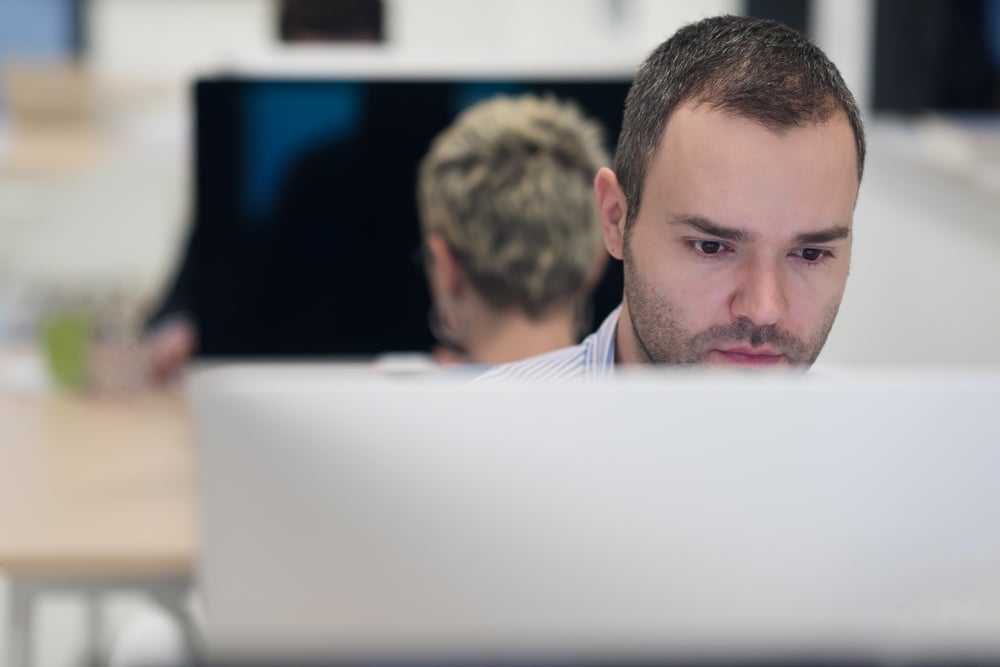 With the release of Mendix 10, this low-code platform has once again demonstrated its commitment to pushing the boundaries of what's possible in software development.
In this article, we will delve into the new features and capabilities of Mendix 10, showcasing how it can empower your organization to create innovative applications, seamlessly integrate AI and machine learning, harness the potential of multi-cloud architectures, and enhance security through the innovative Bring-Your-Own-Identity-Provider (BYOIDP) feature.
If you're curious about what Mendix is all about – feel invited to read this article. Here, on the other hand, you can explore the most popular features of the Mendix platform. So what's new in Mendix 10?
Introducing Mendix Portfolio Management
Mendix's APM solution provides a framework for businesses to manage their application portfolio actively. By doing so, organizations can maximize their investments, reduce risks, and stay ahead of the ever-increasing demand for applications. It not only streamlines the development of new apps but also ensures that existing ones continue contributing to business goals, making it an invaluable tool for digital transformation and success in a competitive landscape.
Key benefits of APM are:
Experimentation and Innovation: Mendix's APM allows businesses to tap into emerging technologies like augmented reality (AR), virtual reality (VR), and artificial intelligence (AI) to create innovative applications. This fosters a culture of experimentation and innovation, enabling the development of cutting-edge solutions.
Enhanced Customer Engagement:

With Mendix, you can invest in applications that create new products or services, attracting new customers while improving existing offerings. This not only enhances customer engagement but also helps prevent customer churn, crucial for long-term success.

Risk Mitigation:

The low-code capabilities of Mendix empower businesses to build compliant applications that are easy for IT to govern. This helps protect the organization from issues like shadow IT and technical debt, ensuring smooth operations and lower risks.

New Products and Models:

Mendix enables the creation of strategic applications that surpass business objectives. Whether it's launching new product models, entering new markets, or staying ahead of the competition, Mendix supports the development of solutions that drive business growth.

Resource Allocation:

APM with Mendix assists in identifying and prioritizing resource allocation to applications that deliver tangible business value. Redundant and low-impact applications can be eliminated, ensuring that resources are optimized for maximum impact.

Increased Efficiency:

By using Mendix's low-code platform for process automation and infrastructure improvements, businesses can significantly reduce operational and IT costs. This efficiency gain directly impacts the bottom line, making operations more cost-effective.
AI and Machine Learning tools
Mendix, has introduced a set of robust AI and machine learning capabilities through its low-code platform with the latest release, Mendix 10. These new features solidify its position as a leader in the low-code application development sector. With Mendix 10, it enables enterprises to seamlessly integrate AI into their low-code applications via the innovative Machine Learning Kit. This kit facilitates the incorporation of custom AI models into applications and supports various AI frameworks, significantly reducing deployment time.
Furthermore, to ensure security, AI model deployment can occur within Mendix's application landscape, eliminating the need to expose sensitive data to external systems. In addition to AI integration, Mendix has introduced AI-driven developer tools like the Best Practice bot and Data Validation bot, which assist developers in adopting best practices and building validation logic.
These tools are designed to cater to developers of varying skill levels and optimize application performance and quality. The future holds great promise for Mendix, with plans to introduce "Mendix Chat," a chat bot that guides developers using natural language input, further advancing the synergy between low-code and AI for efficient and innovative software development.
Mendix's integrated approach to AI and low-code promises to empower businesses to meet evolving market demands and deliver innovation rapidly while minimizing the barriers associated with AI adoption.
Broader multi-cloud capabilities

As businesses continue to embrace cloud-native platforms as the cornerstone of their digital initiatives, Mendix 10 has emerged as a powerful ally in this journey. With a suite of new capabilities designed to harness the true value of cloud-based application architectures, Mendix 10 is setting the stage for a seamless transition into the future.
One standout feature in this release is the robust implementation of Webhooks, empowering DevOps professionals to seamlessly integrate Mendix applications with their existing CI/CD pipelines. For those seeking a more low-code approach to CI/CD, Mendix Pipelines, set to launch in beta by the end of the year, will provide a streamlined solution.
Furthermore, the introduction of self-service cloud resource management and multi-region cloud failover for Mendix Cloud applications is on the horizon. Soon available on six continents, this enhancement promises a more resilient and responsive experience for both businesses and their customers.
In the realm of cloud infrastructure, Mendix 10 offers a game-changing capability for AWS enthusiasts. Private Cloud customers can now enjoy a reference deployment and Terraform module to simplify the configuration of Amazon Elastic Kubernetes Service (Amazon EKS) Kubernetes Clusters. This automation can dramatically reduce setup times, making it an invaluable asset for those investing in AWS.
Mendix 10 also welcomes the Private Mendix Platform, currently in beta. This innovation is tailor-made for enterprises with stringent policies or regulations requiring fully self-controlled environments. The Private Mendix Platform delivers the agility of the Mendix platform within a self-contained ecosystem, complete with essential connectors to popular software development lifecycle tools.
Mendix is continuing its commitment to providing cutting-edge solutions for various cloud deployments, even in the most secure of settings. As the cloud landscape evolves, Mendix 10 stands ready to meet the dynamic needs of modern businesses.
Bring-Your-Own-IDentity-Provider
Mendix 10 has introduced an innovative feature known as Bring-Your-Own-IDentity-Provider (BYOIdP). This game-changing solution is sometimes called 'customer IdP SSO' and empowers organizations to create a comprehensive Single Sign-On (SSO) experience by bridging their corporate Identity Provider (IdP) with the Mendix Platform. BYOIDP not only simplifies the user authentication process but also offers several remarkable benefits, including enhanced security, better access governance, and improved convenience.
With BYOIDP, organizations can take charge of user credentials, enabling the implementation of advanced security measures such as password complexity rules and two-factor authentication (2FA). Users no longer need to remember multiple sets of credentials, making their lives more convenient and enhancing security.
This innovation goes beyond user convenience; it offers precise control over platform access. Organizations can easily manage access to the Mendix Platform via SSO, allowing them to enforce policies restricting access when employees leave the company or when corporate policies don't permit certain users to develop Mendix applications.
Regarding technical integration, BYOIDP leverages your IdP's OpenID Connect (OIDC) to enable a smooth user experience. It aligns user email addresses, ensuring that existing Mendix accounts are linked to their respective IdP accounts for authentication. The system uses minimal authorization scopes, requesting only 'openid' and 'profile,' and leaves finer-grained access control to your IdP.
BYOIDP from Mendix is a game-changer for organizations looking to streamline their authentication processes, enhance security, and make life easier for users. This feature represents a significant step towards achieving an end-to-end Single Sign-On experience for a seamless user journey.
Conslusion
To sum up, with adding more and more new features, Mendix 10 emerges as a beacon of innovation, offering a comprehensive solution that caters to the diverse needs of modern businesses.
With Mendix 10, you can not only streamline application portfolio management but also infuse your applications with the power of AI and machine learning. Moreover, its multi-cloud capabilities ensure that you stay agile and responsive in a rapidly changing world, while the BYOIDP feature enhances security and convenience.
So, the question is not whether you should explore Mendix 10; it's how soon you can embark on this journey towards technological excellence. Our experienced Mendix developers will gladly help you ride this next wave of innovation, not just follow it.