Sustainable Finance — How Fintech Companies Can Make an Impact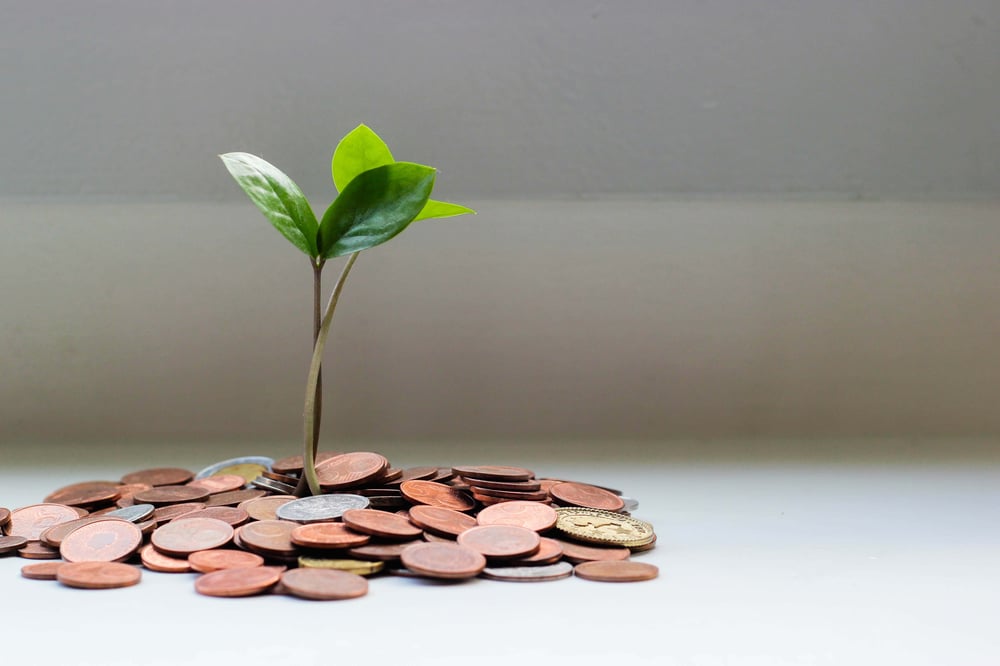 Sustainability has gone mainstream. And for companies that embrace it, there is a huge opportunity to develop new products, meet consumer expectations, and help build a better world.
At first glance, climate change and financial services might seem completely unrelated. But dig a little deeper and you'll see that fintech is actually pivotal to creating a low carbon economy and achieving the UN's Sustainable Development Goals (SDGs). In particular, fintech can support SDGs 7 and 13 – using digital technology to promote affordable, clean energy and advance climate action.
A new breed of fintech companies are leading the way in a sector dubbed climate fintech, and incumbents are following suit. From new products that enable sustainable investing and help consumers make conscious purchasing decisions to initiatives that plant trees and remove carbon, companies are stepping up to tackle the climate problem.
In this article, we look at why embracing sustainability is critical to success in fintech, shine a spotlight on some of the companies leading the way, and show you what you can do to make an impact in your business.
The case for embracing sustainability
Sustainability is no longer just a buzzword or a niche reserved for 'tree huggers' and environmentalists. Increasingly, conscious consumers are demanding that brands align with their values on sustainability, and companies are taking notice. Large corporations, including Microsoft, Amazon, FedEx, and Unilever, have signed up to the Climate Pledge, an initiative where companies promise to become carbon neutral by 2040.
"People increasingly want to know that you're doing good rather than just doing business as usual."
"In the world of heavily commoditized and hence easily comparable offers, people are more eager to choose those that add the 'good' factor," says Mariusz Ożga, an expert on sustainability in fintech and former Chief Innovation Officer of Alior Bank. "More and more, people are concerned about wider issues and want to hear that you're adding something to society."
Those that ignore the wave of change may find themselves left out in the cold. Two-thirds of customers would like to see their bank make significant steps towards sustainability, and one in two customers is willing to switch providers if progress isn't made, according to a study by zeb consulting.
"Consumers are increasingly becoming brand-agnostic and leaning towards products from socially responsible businesses."
says Samrah Kazmi, Founder & CEO, Women in Sustainable Innovation. She continues: "Companies who have adopted sustainable policies outperform their non-sustainable competitors in the medium to long-term, according to multiple studies."
And the pressure doesn't end there. "Some of the world's biggest investment funds have already announced they will not be investing heavily, or even at all, into the stocks of companies that are not ESG-friendly," says Mariusz.
Another factor is regulation and a rapid increase in supervisory expectations, particularly in Europe. "By June 2022, all banking companies in the European Union will be required to have ESG analytics embedded in their risk management frameworks," explains Mariusz. The measures aim to eliminate greenwashing and funnel capital towards environmental, social, and governance goals.
Ultimately, though, it goes beyond business and making money. Jim Cramer, one of Wall Street's most influential market commentators, recently summed it up perfectly in his podcast Mad Money. "CEOs don't want the government to ignore climate change," he revealed. "As many executives told me: […] I've got children."
"It's easy to forget, but the future of loved ones is another factor supporting sustainability."
So what can your company do to make an impact?
In terms of their carbon footprint, fintech companies typically have an advantage over incumbents as their businesses are largely built around digital processes. "Digital transformation is key for financial institutions [in reducing their environmental footprint]," says Mariusz. "Firstly, you eliminate paper, and secondly, you can eliminate branches. As well as being more sustainable, processes become less cost-intensive and margins increase," he says.
But whatever size your company is, you can still work on decarbonizing your operations and reducing your environmental footprint. Efficiency improvements, materials reductions, and using renewable energy-powered electricity are good places to start. For any remaining carbon emissions, you can invest in carbon offsets. These could be projects that install wind turbines to replace fossil fuel usage, reduce deforestation in developing countries by supplying cleaner-burning cooking stoves, or simply support growing trees.
Beyond reducing your own carbon footprint, you can support the companies in your supply chain to track their impact on sustainability, and data is a key driver. For example, although the average company has a recycling ratio of 63%, only 29% of companies report on the metric, according to Refinitiv's ESG database.
Finally, fintech companies have long been at the forefront of innovation in financial services, and climate fintech is no exception. As a fintech company, you have a unique opportunity to develop sustainable financial solutions that solve climate issues at both the consumer and the country level.
Companies leading the charge
Here are just a tiny fraction of the fintech companies that are using their business for good.
Stripe
In February, Stripe made its carbon removal purchase tool – Stripe Climate – available to its global customer base. This new product makes it easy for online businesses to contribute a proportion of their revenue to support the development of promising carbon removal technologies and help tackle climate change.
Since its launch in October 2020, more than 2,000 users across 37 countries have taken advantage of the tool, and Stripe has added six new projects to the original four it was supporting.
Aspiration
Aspiration is a challenger bank on a mission to make the world a better place. The company promises not to use its customers' deposits to fund fossil fuel industries and offers a range of socially conscious and sustainable cash management services and investment products.
In particular, its 'Plant Your Change' initiative allows customers to eliminate their carbon footprint by planting trees while they shop. And with Aspiration Plus, the company will automatically offset the carbon dioxide from every gallon of gas a customer purchases. Aspiration recently celebrated more than doubling its users to almost five million.
Trine
Swedish fintech Trine aims to make it easy for people to invest in solar energy by connecting solar businesses in emerging markets with capital through crowdfunding. Investors can select a loan to invest in based on criteria such as location, risk, size, and impact and can invest as little as €25. If the solar partner succeeds in repaying the loan, investors receive their original investment back with interest. The company's average return to investors is 6.3%, and its default rate is just 1.5%.
Since it was founded in 2015, Trine has invested over €50 million in solar projects with the help of almost 12,000 investors. It estimates that more than 400,000 tons of CO2 have been avoided through its work.
Banking on a better future
Fintech companies can play an enormous role in helping to tackle climate change – both through the decarbonization of their operations and the creation of innovative products – but they can't do it alone. Governments and regulators also have a role to play, and they are firmly focused on effecting change in the pursuit of a stable future.
Banks as agents of allocations need to provide solutions and educate towards green practice. Walk the talk, provide incentives, and build every digital journey on green lands. Kostas Kalogerakis, Chief Innovation Officer at Crowdpolicy
In the UK, the government has instructed the Bank of England to consider environmental sustainability and the country's goal of a net-zero economy when purchasing debt. The central banks of Canada, Australia, Hong Kong, Singapore, and Brazil are planning climate stress tests over the coming year. And the European Central Bank will begin testing major banks against climate risk in 2022.
In November 2020, the Swiss government launched the Green Fintech Network. The aim of this group of startups and experts in green fintech is to make the country a global leader in digital and sustainable financial services. Its action plan containing 16 proposals ranges from expanding the funding options for green fintechs to the creation of a platform for sustainability data.
Although meeting the UN's Sustainable Development Goals by 2030 may be a huge challenge, through collaboration and innovation between fintechs, incumbent financial institutions, and policymakers, climate fintech holds the key to a brighter future.