Why We've Switched From Pivotal Tracker to JIRA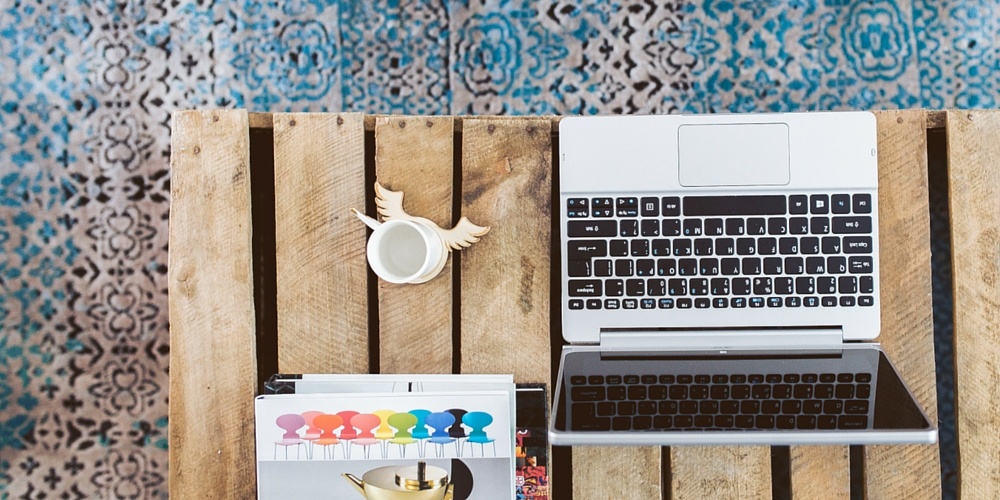 For years, Pivotal Tracker was our beloved tool of choice for task management.
Every commit we worked on had to be connected to a Pivotal story. But, even though working with Pivotal was an efficient and productive experience, we decided to switch to JIRA. Why? We had several reasons.
To our surprise, JIRA allows us manage our workflow even more efficiently, as it was created with Agile development teams in mind. It combines the aspects that are most important for teams like us: planning, tracking, releasing and reporting.

Why is JIRA Awesome?
Customisation. First of all,

JIRA

is fully customizable. Pivotal Tracker has only one flow which only renders automatic pre-set iterations.

JIRA

can be adjusted to our needs to a much larger extent. As a result, a workflow created in

JIRA

perfectly reflects what Netguru does, and the ability to make changes on-the-fly enables great flexibility and facilitates reaction to feedback.
Accessibility.

JIRA

allows us also to communicate with clients more effectively. They can ask questions, make comments and add tags. The only difference between this and Pivotal is the fact that before affecting the current iteration, clients must first report it to a project manager.
Clear and transparent reporting.

JIRA

enables us to prepare a lot of reports. It can provide us with statistics which let us gain a broader perspective on the pace of work, and it can generate summaries of all iterations so we can plan the next ones more effectively. This lets us schedule work more precisely.

A clear dashboard. What's more, JIRA has a clear and transparent dashboard view - you can group tasks in epics and components, as well as divide them into subtasks. In addition, every epic is provided with statistics about various types of tickets and storypoints that will surely melt anybody who likes planning based on numbers. Tasks, bugs and chores have their own priorities. Moreover,

JIRA

lets us create a view of a current sprint - giving us better insight into ongoing tasks assigned to different people, separated according to the Kanban board. Additionally, you can assign different roles to various users contributing to one project.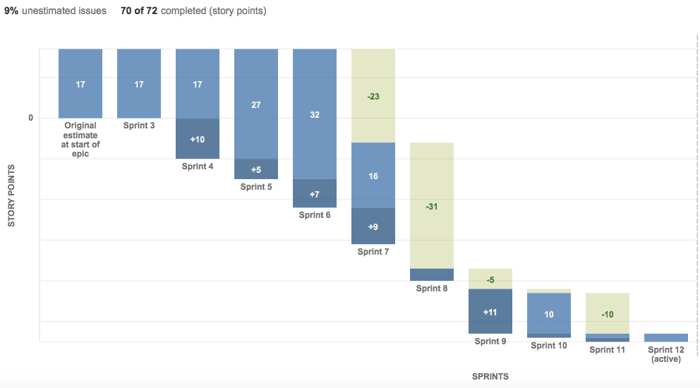 Integrations. Obviously we've integrated JIRA with our beloved communication tool - Slack. This means we're always up to date with any changes occurring within the projects and can comment on them in real-time. Another very important integration is with Github. When submitting a commit, we just put the JIRA ticket number in the description and the commit is automatically added to the ticket.
Does this mean that Pivotal Tracker is bad?
Certainly not. Pivotal Tracker is great, but it turned out to be insufficient for planning. JIRA has very transparent iteration (sprint) planning, estimation of epics and allows division of projects into components. It provides us also with multiple reporting options for project managers, making it easier for them to plan the project, schedule particular iterations, as well as divide and discuss tasks. All in one place. In general, Jira gives project managers more control over a project.
We will definitely update this post after we spend some months using JIRA and let you know whether it turns out to be as efficient as we hope. Have you ever tried JIRA? And if so, what did you think about it? Let us know in the comments below!