Smart Chatbot for a Top NGO to Speed Up Communication With Donors
Automating recurring queries on Messenger
About this project
The Great Orchestra of Christmas Charity Foundation [Wielka Orkiestra Świątecznej Pomocy] (GOCC) is one of the biggest NGOs in Poland. It focuses on advancing pediatric care by supporting hospitals with the latest medical equipment. Netguru helped improve communication between volunteers and donors in the run-up to and during their 30th Grand Finale: A chatbot that automated answers to 80% of the messages received on Messenger.
What does the most popular NGO focused on pediatric care in Poland need when running their biggest fundraiser of the year?
The most efficient communication with donors, among other things. Here's how Netguru chipped in.
The charity's signature project is the Great Orchestra of Christmas Charity (GOCC) Grand Finale, which continuously brings together millions of Poles and raises record high sums for advanced pediatric medical devices and supplies. The Grand Finale, with its live coverage, international presence, and multiple events, is a major logistics and communications challenge. With online donations increasing in popularity, and a strong social media presence, it's now also become a digital one.
The challenge
Each year, in the run-up to and during the Grand Finale, volunteers at the GOCC Communication Center process thousands of queries from those who wish to support the initiative. A vast number of those come from online touchpoints such as Messenger.
People wish to know how to become a volunteer, and ask about the goal of this year's fundraiser and its current status. Being quick at responding to these and many other questions, is key for the organization that prides itself on its high social trust that stems from three decades of operational transparency.
GOCC, photo: Łukasz Widziszowski.
The solution
The best way to optimize online communication was to automate the answers to recurring queries. The organization needed a chatbot that seamlessly integrated with Messenger and would relieve volunteers and provide them with more time to address non-standard questions.
Client expectations
GOCC partnered up with Netguru to:
Speed up response time on Messenger
Optimize volunteer workloads during the Grand Finale
Automate the recurring queries
Filter out offensive words to protect volunteers from abuse
Have the solution delivered fast and under a tight deadline
The role of Netguru
Netguru was proud to support one of the most recognized and trusted NGOs in Poland with its most valuable asset: digital product experts. The project team included a UX designer, backend and frontend engineers, a DevOps engineer, QA specialists, and a project coordinator who made sure the solution was ready on time.
The most important KPIs for the team were around the chatbot's ease of use and its efficiency – the volunteers at the GOCC Communication Center were hoping to automate answers to the majority of queries sent via Messenger and gain a significant boost in response time.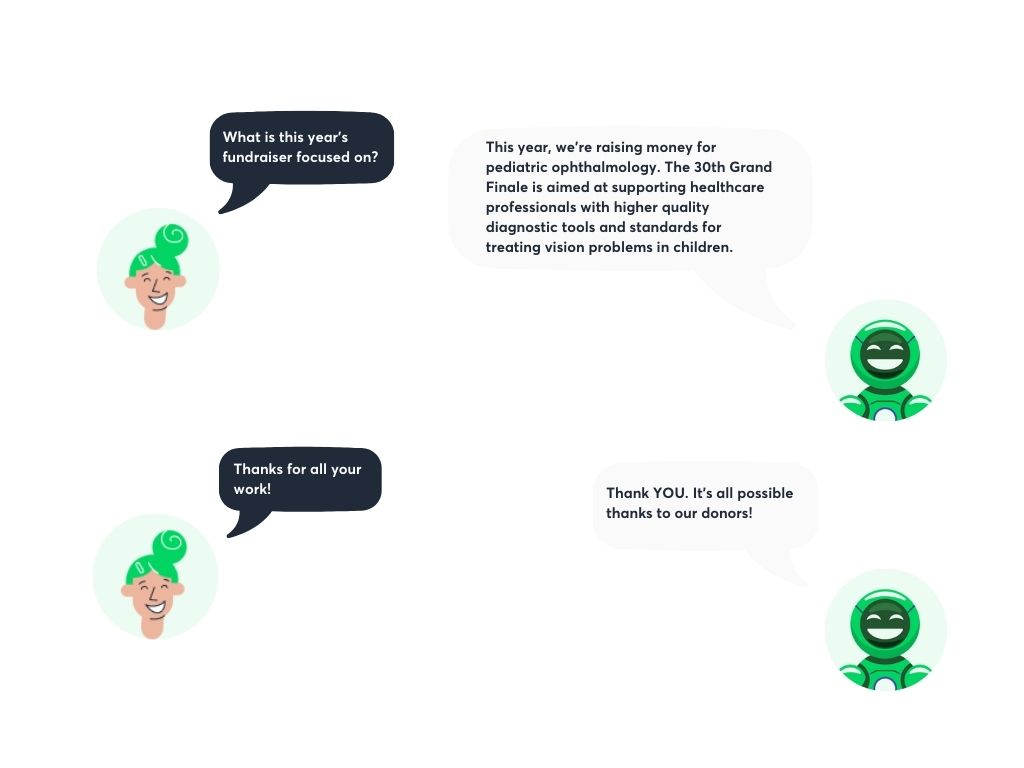 Example interaction visualization
Collaboration for fast results
To better understand volunteer challenges and needs, the team workshopped the most common conversation scenarios and nailed down those that could be automated.
Next steps included research and conversation design, preparation of a full list of queries, and the search for the best fitting off-the-shelf tool that could easily be integrated with Messenger and tailored to the project scope.
A fully functional, serverless solution, built on Google Cloud Platform for seamless backend communication, was delivered in three weeks and demoed during a second workshop with the client, at which volunteers were trained how to use it.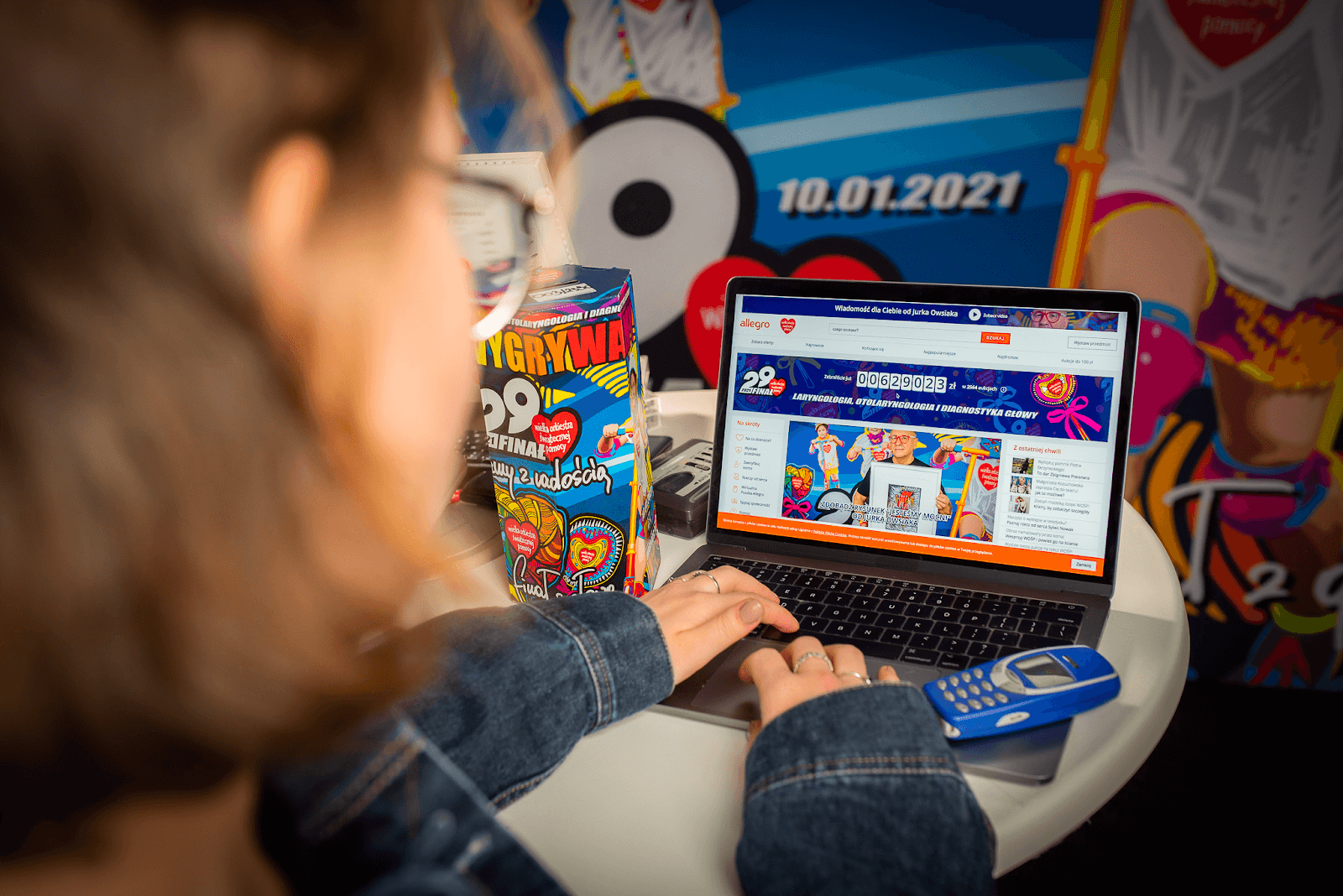 GOCC, photo: Łukasz Widziszowski.
The chatbot was delivered during a short four-week research and development sprint.
It shared around 5,000 messages with donors and people looking for information on how to volunteer.
The solution automated answers to around 100 different questions.
In the run-up to and during the Grand Finale, the chatbot processed 80% of all queries on Messenger.
Volunteers at the GOCC Communication Center gained extra time to be able to answer non-standard questions and… simply take a break.
All photographs courtesy of GOCC, Łukasz Widziszowski.