In the Bank of Future, UX Beats AI. Key Fintech Tips from Netguru Disruption Forum with N26 and solarisBank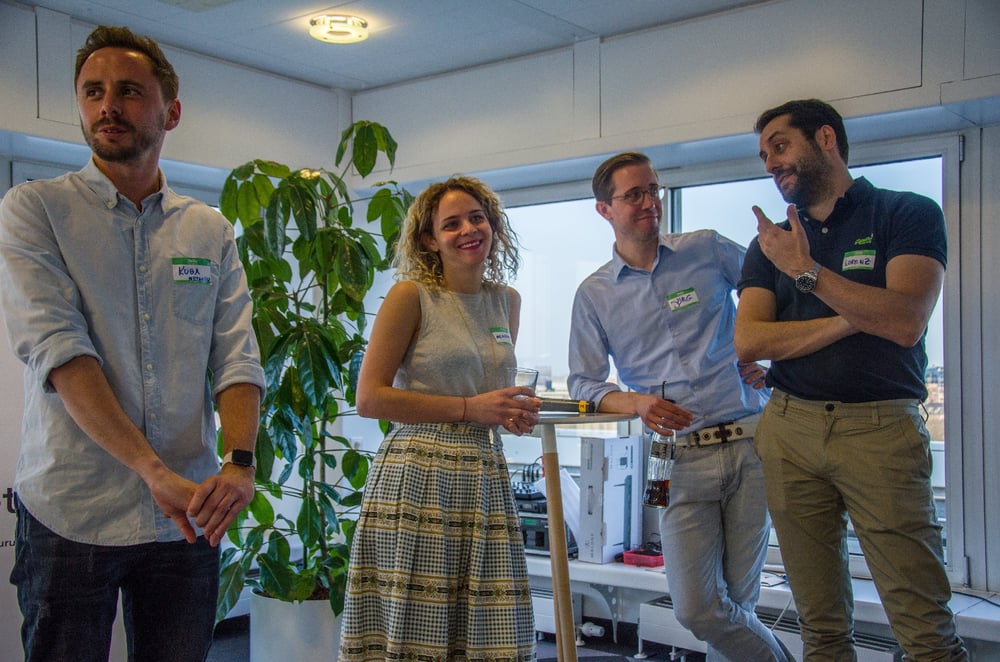 - I think it was one of the best panels I was on during the last two years. It turned out to be a great opportunity to discuss more or less 'contradictory beliefs' of N26 and solarisBank with the help of other smart people - said Jörg Howein, Chief Product Officer of solarisBank.
What started as a small get-together for the fintech community grew to become a 100+ event, hosted in the H:32 building, home to many Berlin fintech startups. In mid-April, our team at Netguru had the pleasure to welcome Lars Markull from Figo, who raised a non-trivial aspect of the oncoming PSD2 directive, to the stage. The new EU legislation forced Figo, primarily an API company, to invest in front-end solutions.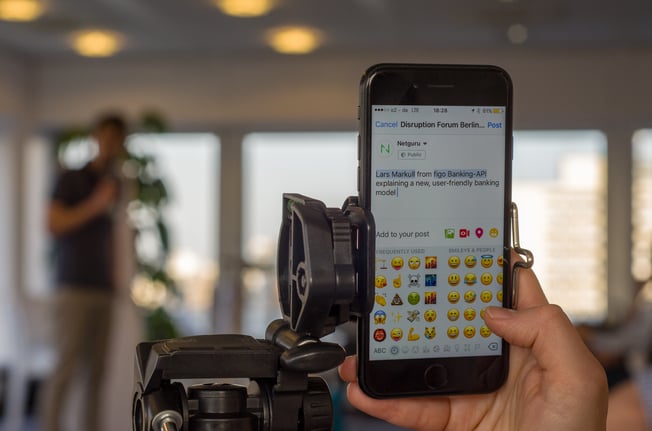 'Unexpected consequences of the PSD2 directive' - a great story provided by Lars Markull from Figo.
Next, Katrina Elliott from Penta (an increasingly important company on the fintech map), shared Penta's lesson learnt. The audience, filled with key Berlin fintech community leaders, had a chance to see in flesh how Penta tackled the onboarding challenge, and why they perceived onboarding as a critical success factor in fintech.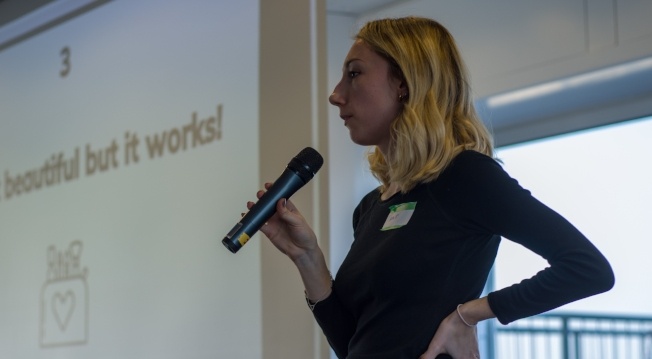 'It's not the race to the finish line' - Katrina Elliott from Penta about their challenges with onboarding.
Both talks, insightful and well-thought out, were received well by the audience. The fintech expertise per square metre grew even more during the panel discussion with Meaghan Johnson, a customer journey expert in digital banking, Lorenz Jüngling, Chief Product Officer of N26, Jörg Howein, Chief Product Officer of solarisBank and Kuba Filipowski, Co-Founder and Chief Strategy Officer of Netguru.
From the left: Tomasz Grynkiewicz (Netguru's Senior Editor), Meaghan Johnson, Jörg Howein, Kuba Filipowski and Lorenz Jüngling.
The debate, initially meant to address the importance of design in fintech, intensified as soon as Jörg Howein of solarisBank and Lorenz Jüngling of N26, took opposing stances on whether there are any emotions left in banking.
- We're near the point where we don't need banks anymore, but only banking in the background. People don't want to do banking; they want to buy cars, buy houses, to make payments to friends, or pay for services. All they need is the banking process - said Jörg Howein.
'Functionality beats brand. I don't care how sexy my energy provider's branding is' - Jörg Howein, CPO at solarisBank is betting on banking in the background.
In this vision, called 'contextual banking' by solarisBank's CPO, banking services and products are a pure commodity. And the banking process - the only meaningful thing left in banking - should be integrated at the point of each sale.
- Are there any emotions in banking? I don't think so. When I drive a BMW, or buy an expensive leather jacket, or when I decide to go travelling around the world - that's emotional - stated Jorg.
N26, one of the most prominent digital-only banks in Europe, ready to move into the US market, could not agree less ( more about N26's strategy in our interview).
- Banking has a strong emotional component. That is why certain banking products were created in the first place. Credit is there to buy something you cannot afford, savings are there to prepare for something that might happen in the future  - countered  Lorenz Jüngling, CPO of N26.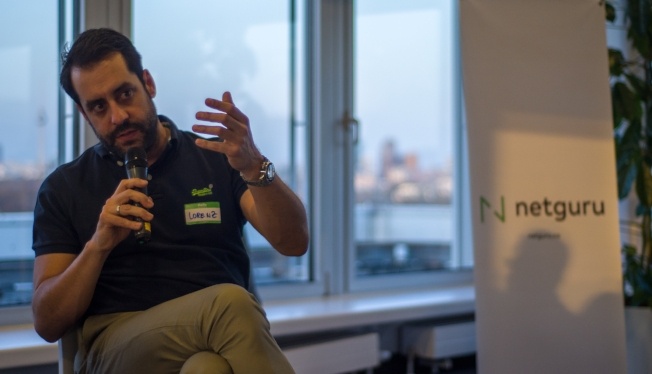 'Banking has a strong emotional component' - Lorenz Jüngling, CPO of N26.
He was also quick to single out that we tend to, depending on the context, have different feelings attached to money (psychology calls that mental accounting).
- Think of 3.50 EUR in the context of buying your Monday caffe latte, and spending 3.50 more on your kitchen installation or any purchase at the shop. It's the same 3.50, but you will feel completely different depending on the context. It is not true to say that there are no emotions in banking - added Lorenz.
Meaghan Johnson, customer journey expert (a walking fintech Wikipedia, and I mean it), admitted that what we lack today in banking is a deep integration of banking services with everyday life, be it improved payment journey, onboarding etc. However, she mentioned a few growing companies which nailed the emotional part of banking. One of them is the London-based Monzo, another one is the US-based Venmo, which allows its users to send money directly to their mobile contacts.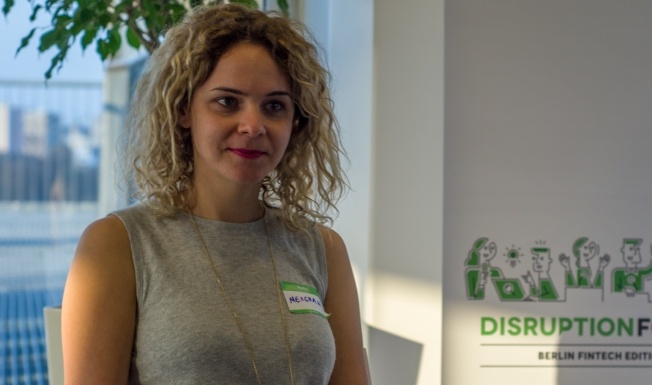 'Monzo makes banking cool again' - Meaghan Johnson, customer journey expert, fintech and digital banking advisor.
- I think Monzo makes banking cool again, people genuinely love the experience of their app. We could also take a lesson or two from Venmo. They brought a social component to the banking, and their product name made itself a verb. When your product becomes a verb like Uber, you know you got it right. I think it is a different way of thinking of creating emotions within a banking product or service - she added.
The next wave of fintech and N26's vision of being a daily financial hub
In the recent years, we have experienced a shift in the industry. Incumbent players are now more willing to cooperate with fintech startups. Fintech companies, on the other hand, are evolving, going from offering only one banking feature to a varied selection of products.
Kuba Filipowski, Netguru's co-founder, summarised the current state neatly by suggesting that we are now on the verge of yet another fintech-driven transformation of the financial industry.
- In the beginning, we had a great era of unbundling products or services. Fintech founders took this path. Initially, they were focused on improving user experience, on removing friction or lowering fees. It just feels logical that the next wave of innovation would come with the great era of bundling things. We have seen this happening many times in the digital world before - he said.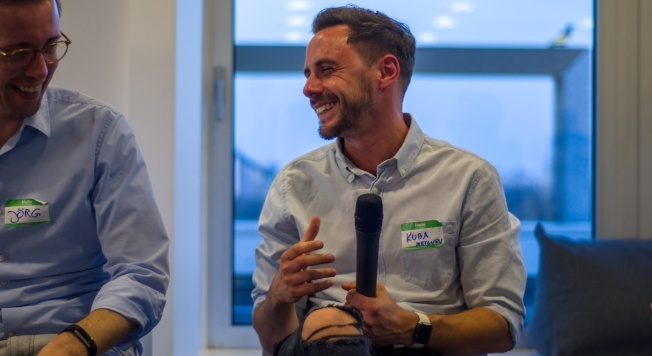 '
The next wave of innovation would come with the great era of bundling things. We have seen this before' - Kuba Filipowski, Co-Founder of Netguru.
He further discussed a possible scenario in which banks should enable us to make better decisions not by judging our financial behaviours, but by informing and directing us to better deals.
All panellists agreed that the financial industry overlooked the educational aspect of finances. Banks overwhelmed their users with complex services, red tape and unfriendly processes. And that gave fintechs the space to put a foot in the door, take a deep breath and push.
- Through the fintech revolution, we can see real innovation in the conservative and tightly regulated finance industry. Innovation is all about bringing different visions to life and letting the market decide which one is right - added Kuba Filipowski.
One innovative vision can be seen behind the Great Wall of China. Meaghan Johnson mentioned WeChat, which managed to integrate every single service into one app, be it booking a taxi, making a hospital appointment, or paying taxes.
The second vision could be called banking-as-a-platform (that is the way solarisBank operates). The third scenario is much closer to the strategy of N26, which aims to become the only place of daily financial decisions for its users.
- If you ask what banking of the future could look like in few years, I bet that we will move from smartphone to voice interactions. Of course, none of us would find it cool to dictate your transaction to Alexa. You would instead want to ask Alexa 'can I afford a vacation to Hawaii' or 'did my last electricity bill get paid?' - suggested Lorenz.
N26's app has an average daily usage time of about 45-60 seconds
Lorenz offered a hint of where N26 is heading by saying that the leading Germany neo-bank is trying to move away from an account with banking-near products to some form of news feed of daily interactions.
He compared the N26's current challenge to what Google had done in the past when they were trying to figure out how to merge search history and email accounts into a fine-tuned ecosystem.
- It is not only that you have the different context of money. In reality, only certain things matter to you. So whatever you would see in the future banking feed needs to replace a pure transactional history to something more relevant - Lorenz added.
N26's app, according to Lorenz, has an average daily usage time of about 45-60 seconds.
- Even in a more complex environment, we still need to be able to have people customise their interface so that they can see the things that are important to them in these 45 or 60 seconds - added Lorenz.
The importance of UX. Better than AI?
With advanced machine learning, AI, big data, our guests were keen to know what is stopping that vision from becoming a reality. According to N26's CPO, the problem here lies beyond what technology is capable of doing.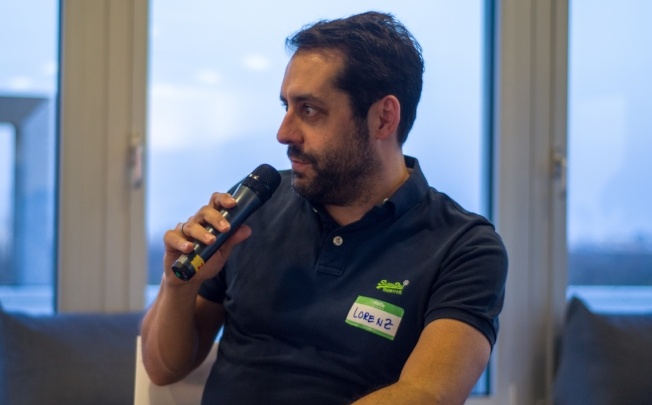 'The challenge is way more on the UX side than it is on the AI side' - stated Lorenz Jüngling, N26's CPO.
- If it were a purely a mathematical question, we would have solved it already. But the challenge is way more on the UX side than it is on the AI side. It is more about how to do this in a way that is not creepy for your customers. At the end of the day, it is their financial data - added Lorenz.
The challenge includes a lot of decisions regarding transparency: people need to understand what data the app looks at, who gets to see this data, what the app does with the data, or what information the company keeps.
- That is an incredible learning journey for us. We definitely don't want to come off as prescriptive. I don't ever want to be this app that tells 'you've eaten sushi three times this week, so maybe you want to slow down with spending'. On the other hand, I want to be able to answer that 'can-I-afford-Hawaii-vacation' question fundamentally. To give a proper answer to that, I need to have an understanding of the user's financial history, goals, context, cash-flows, even understand their risk awareness. It is not about the numbers; it is about understanding the person you are advising at that moment - said Lorenz.
Nevertheless, it is vital for N26 to have that goal in mind as their design system evolves.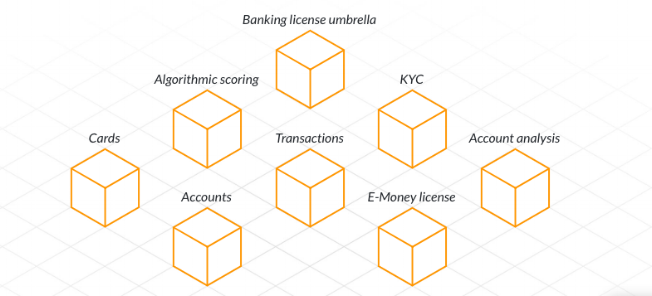 Banking-as-a-Platform - concept promoted by solarisBank
During our panel discussion it turned out that even if you are working as banking in the background, you cannot treat the design part lightly.
- It is our partners that decide how things look for their end customer. But this does not mean that we shouldn't at all care about design - said Jorg from solarisBank.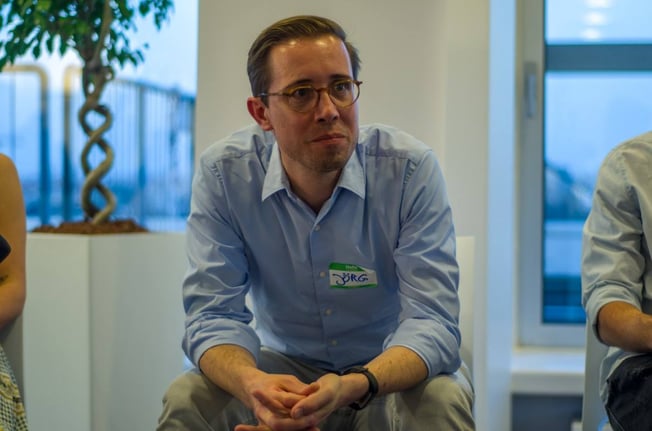 One lesson from solarisBank: Even when you operate as a banking platform, it doesn't mean that you shouldn't at all care about design.
If they design the API process poorly, their partners cannot create an excellent experience for their end users. If they define the wrong order of things or ask for things that are not required, they complicate things for their partners.
- Therefore we aim to understand how the end users would like to interact with financial products. And when we get an understanding of what our partners need to provide that experience, we can figure out how to design API for that kind of outcome - he added.
Stay tuned for more fintech analyses and insights from Netguru. Our next Disruption Forum is coming soon!
PS. If you work in a fintech industry and would like to be included as a speaker or panelist, pitch this idea to me: tomasz.grynkiewicz@netguru.co.