Berlin's Top 10 Greentech Companies to Follow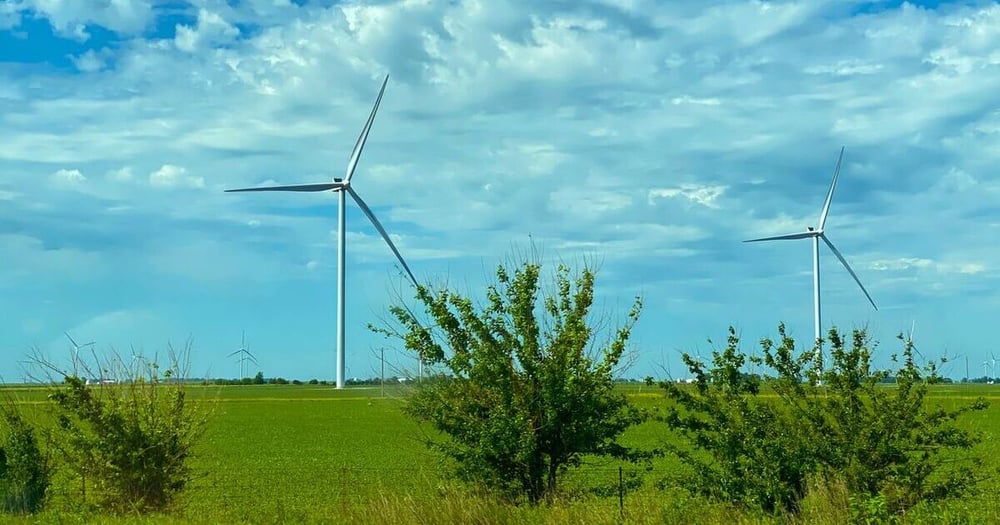 Berlin is a thriving ecosystem that supports startups and entrepreneurs focused on developing cutting-edge technologies.
It is also recognized as a hub for greentech startups, with the city boasting the fourth-highest number per tech hub in Europe. Let's explore how Berlin-based startups can improve the state of our planet with their innovative ideas.
ALCEMY
Founded Date: 2018
Total funding amount: $10 million
Industry: Automation Machinery Manufacturing
Mission: Providing solutions for low-carbon emission cement and concrete production.
The cement industry is responsible for approximately 8% of global CO2 emissions. Alcemy is committed to reducing the industry's contribution to emissions by replacing clinker, an environmentally hazardous ingredient of both cement and concrete, with eco-friendly alternatives.
Alcemy leverages the power of automation and AI to enable manufacturers to produce cement and concrete that is not only high quality but also sustainable. The startup uses sensor technology to prepare quality-prediction models which are further analyzed by AI. Their software can precisely indicate whether any parameters should be changed or if there is any room for optimization – while still in the production phase.
THERMONDO
Founded Date: 2013
Total funding amount: $63.3 million
Industry: Energy Services
Mission: Providing smart heating systems for carbon-neutral residential buildings.
In the last 10 years, Thermondo has replaced over 35,000 traditional heaters with green alternatives, making them the largest heating installer in the country. The startup emphasizes automation by using their algorithm: Manfred. Thanks to Manfred, Thermondo can efficiently complete numerous processes without the need to visit the client's home prior to the installation. To start, clients complete online questionnaires and submit relevant photos of their homes and devices e.g., the gas meter. Additionally, they have a phone call with a Thermondo employee to discuss any additional details. Using this data, Manfred generates an installation plan and cost estimate almost immediately.
ENPAL
Founded Date: 2017
Total funding amount: $1.7 billion
Industry: Alternative Energy Equipment
Mission: Equipping homeowners with solar power systems.
Enpal, a green unicorn and the fastest-growing company in Germany in 2022, provides solar power systems that can cover up to 75% of your energy demand. In the opinion of Mario Kogle, the startup's CEO and founder, " everyone should get a solar panel" and Enpal's mission is to make renewable energy sources more accessible and affordable to everyone. To achieve that, they offer their solar systems, power storages, and wallboxes in leasing or rental schemes. Enpal's clients can buy the entire installation for one symbolic euro after using it for 20 years.
The startup's equipment is managed by an award-winning app. It allows their customers to track their energy spending and provides a range of useful features such as monitoring the status of their electric car charging.
ZOLAR
Founded Date: 2016
Total funding amount: $105.1 million
Industry: Alternative Energy Equipment
Mission: Reducing CO2 emissions through sustainable energy production.
Zolar's photovoltaic systems can cover up to 80% of the annual energy requirements for a household of four. Since 2016, the company has generated nearly 50 million kilowatt-hours of clean energy and has prevented over 20,000 tonnes of CO2 emissions.
Homeowners can purchase zolar's systems entirely online or via the company's mobile app, zolar compass. To make the installation more financially accessible, the startup offers a rental option with a fixed monthly payment, instead of requiring payment for the entire system upfront.
BOSQUE FOODS
Website / LinkedIn / Instagram
Founded Date: 2020
Total funding amount: $3.2 million
Industry: Biotechnology
Mission: Producing minimally processed meat alternatives grown from mycelium.
Bosque Foods aims to replicate the taste experience of meat involving no animals in the process. The meat substitute market is rapidly expanding, so what distinguishes the company's product from already existing, cruelty-free options? For Isabella Iglesias-Musachio, the startup CEO, it was just as important to create a product that is not only cruelty-free but also genuinely healthy. To achieve that Bosque Foods works with incubator-grown mycelium, which, unlike many other meat alternatives, doesn't require advanced processing. Mycelium allows them to imitate the texture of chicken or a pork cutlet, offering a revolutionary meat alternative.
FORMO
Founded Date: 2019
Total funding amount: $50 million
Industry: Food
Mission: Producing animal-free cheese alternatives
Formo leverages precision fermentation, a process where microorganisms receive new capabilities such as producing real milk protein, without any use of animals. How is this possible? Formo uses gene editing to copy the cow genes that are responsible for milk production, and inserts them into the DNA of microorganisms. These microorganisms are then bred in the right conditions, which stimulates them to produce milk proteins.
As Formo's CEO Raffael Wohlgensinger underlined in an interview with Vegconomist, their "product is not like cheese, it is cheese." In 2021, Formo raised $50 million Series A funding, a record-breaking amount for a European food tech company.
CYCLE
Founded Date: 2018
Total funding amount: $10.5 million
Industry: Transportation and logistics
Mission: Making last-mile delivery sustainable, safe, and efficient.
Last-mile delivery demand is expected to increase by 78% globally within the next few years. Cycle offers an alternative to the traditional motor vehicles: e-bikes powered by rechargeable batteries. The subscription-based service includes the vehicle itself, weekly maintenance, rental software, and insurance. The company offers three types of bikes of different payload capacities, with the highest being 158 kg. Cycle works with major delivery platforms such as Wolt or Deliveroo but has also included a subscription plan suitable for individual couriers.
KLIM
Website / LinkedIn / Instagram
Founded Date: 2020
Total funding amount: $6.5 million
Industry: Agriculture
Mission: Spreading regenerative agriculture practices.
Regenerative agriculture is an approach to farming that focuses on rebuilding soil health, increasing biodiversity, and improving ecosystem services while producing food. Klim wants to assist farmers in adopting these practices through their agritech platform. Farmers that join Klim receive access to broad knowledge, tools, and recommendations on how to make and keep up with the switch. The startup tracks their users' progress in CO2 emissions reduction and, thanks to Klim's investors, farmers are financially rewarded for achievements in lowering their carbon footprint.
NEOCARBON
Founded Date: 2021
Total funding amount: $1.3 million
Industry: Carbon emissions reduction
Mission: Modernizing industrial cooling towers to capture CO2 emissions.
NeoCarbon's team employs Direct Air Capture (DAC) technology, which captures carbon dioxide directly from the atmosphere. This captured CO2 can either be stored underground or utilized in other industrial processes. Unfortunately, the cost of building the necessary infrastructure for DAC is too high for it to be adopted on a large scale.
NeoCarbon has found a more cost-efficient approach to the technology: modernizing existing industrial cooling towers to perform DAC. According to the startup's data, this solution is as much as 10x cheaper and quicker than setting up CO2 capturing infrastructure from scratch. At the end of 2022, only after eight months in the making, their prototype has successfully completed the entire process.
PLAN A
Founded Date: 2017
Total funding amount: $10 million
Industry: Carbon emissions reduction
Mission: Using data to expedite sustainable economy.
Plan A offers a holistic-approach platform for businesses to track and reduce their carbon footprint as well as report on their ESG performance. The company offers automated solutions to gather emission data, provides a 360-view of corporate carbon footprint, and helps in setting decarbonization targets. The startup also prepares reduction plans, so each of their clients can achieve a net-zero score. Plan A currently helps in managing a total amount of 5Mt of carbon and links a community of 100,000 scientists, entrepreneurs, and green organizations.
Greentech startups for a greener future
Greentech startups are on a mission to save our planet. Biotechnology, alternative energy sources, or even simple changes in our daily habits can make a great impact. Whether it's building innovative AI-based infrastructure or developing healthy animal-product alternatives, it's crucial to continuously work towards reducing carbon footprint.