Choose The Right Client Personas For Your Business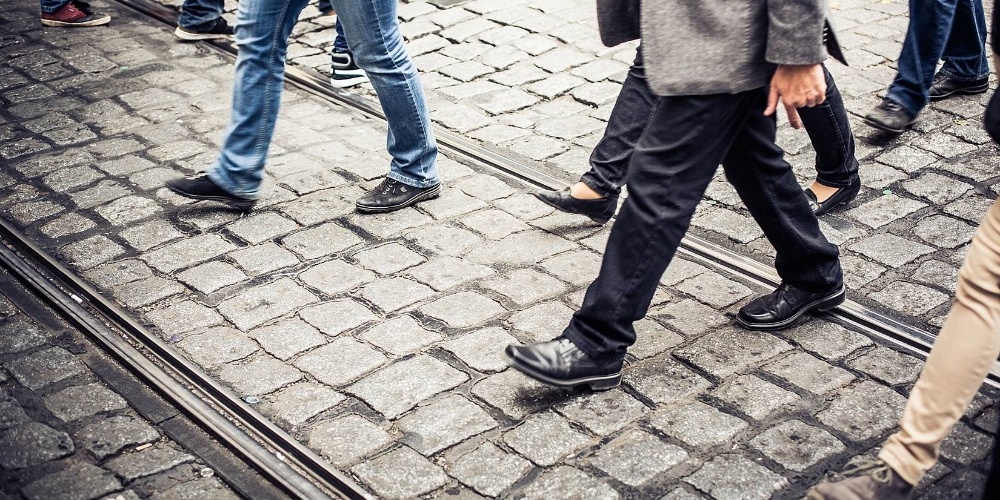 Ladies, gentlemen, and all other creatures, entities and personas who read the Netguru blog – allow me to introduce you to Jerry, Stephen and Jo.
These aren't real people. You won't be able to shake their hands, engage in conversation with them, nor even send them a Christmas card. But, nonetheless, it is essential that you get to know them inside and out – what makes them tick, what excites them, what they like, what they don't like, what their job roles are, how important they are within their respective companies, and how much buying power they have.
For you see, Jerry, Stephen and Jo are personas. As we have established, they are not real people per se, but are fictionalised representations of my ideal customer.
Client Personas
Jerry is a developer. He's between 25 and 45 years old, is a university graduate and enjoys an income between $40,000 and $80,000. He has some buying power within his company, though needs approval from his superiors. He's doing pretty well for himself, but ultimately wants a raise and promotion.
Stephen is the marketing guy. He's between 20 and 35, an undergraduate or a graduate, and earns about $45,000 a year. Not much buying power with Stephen. And his ultimate goal is to go and work for a "cool" Google/Facebook-style startup and be a big shot one day.
Jo is the CEO. She's between 35 and 60, an undergraduate or graduate, and earns in excess of $150,000 a year. Jo has spending power, and is willing to spend big on the right product/service. Her professional goals are to constantly build a better business – increase revenue, decrease costs, and be the best at what she does.
So, Who Are You?
Are you Jo, Stephen, or Jerry? You might not be any of these characters, in which case I probably don't have a pitch for you. And that's fine, because you were never going to buy what I'm selling anyway. And I'm not being flippant here – it's very important for my (fictional) business that I understand exactly who my target customer is (and isn't).
Buyer personas are crucial creations for businesses – and startups in particular. Having a deep and intricate understanding of the customers that we're trying to attract helps the whole team – from manufacturing to marketing – drive everything that we do at the company to win and retain clients.
Some Statistics And Case Studies
Buyer personas get results. Last August Ashley Wilson-Rew put together a blog post entitled '11 Buyer Persona Statistics That Prove Personas Are Awesome', and I highly encourage you to read the whole thing, but here are a couple of key takeawys to chew over now:
Skytap, a self-service provider of cloud automation solutions, implemented a targeted content marketing strategy and saw the following results:
124% increased sales leads
55% increase in organic search traffic
97% increase in online leads
210% increase in North American site traffic. HubSpot
A MarketingSherpa case study found that buyer personas added the following value:
a 900% increase in length of visit,
a 171% increase in marketing-generated revenue,
a 111% increase in email open rate,
and a 100% increase in the number of pages visited. Act-On
Tips On Choosing The Right Client Personas
Needless to say, only by choosing the right buyer personas will you start to see results – if you're in the business of making and selling rollerblades then your buyer persona is not going to be Doris, 83, retired, who likes nothing more than a good sit down with a nice cup of tea.
No, you need to drill down into finding out exactly who your ideal customer is. And the tips below will help you do that.
Prepare A Questionnaire (Which You Will Answer On Behalf Of Your Persona)
The questions could include:
Male or female?
Marital status?
Annual income?
Location?
Age?
Children?
Education?
Industry?
Career path?
Size of company?
Job role/title?
Seniority within company?
What are the tools/skills required to do your job?
Career aims?
What publications do you read?
Preferred social network(s)?
What's a typical day like for you?
Define Negative Personas
Just as important as creating client personas is creating exclusionary or negative personas. If your client persona embodies an archetype of your ideal customer, then your negative persona defines the archetypal individual who you don't want as a customer. You need this because this will give you a clear, documented understanding of the type of person/demographic that you shouldn't be wasting any time or resources marketing to.
Interview Your Existing Clients
A good way to find out more about your ideal client persona is to profile who your product is appealing to already. You might actually be surprised that you've got more Jerrys than Jos – so take what you find seriously. These interviews will also help you better understand exactly who Jerry and Jo really are, and you can use that information in future marketing efforts.
Talk With Your Sales Team
Your sales team will have the most useful information on your existing clients. They will know what sort of person tends to be interested in the product or service, and who usually has no interest whatsoever. Indeed, you should make your sales team play a key role in the creation of your client personas.
Start With Only A Few Personas
When you start off, just begin with creating two or three client personas. These will most likely form to represent your most convertible types of customers – i.e. your most targeted demographic. There are no more important clients than these people, as they will continue to form the base of your business revenue, even when, after a while, you feel that it's time to create a few more buyer personas and spread the reach of your business even further. But, hit the perfect personas first, and then branch out.
Final Word
Choosing the right client personas is crucial for all the marketing efforts for your business. Without taking the time to intelligently choose them correctly, you risk losing time, money and resources put into wrongly prepared campaigns, which will never meaningfully reach your target demographic. New clients are lost this way, and indeed I would even go so far as to say that there is no good marketing strategy that doesn't include strong client personas.
What are your methods of creating client personas? Please share your thoughts and tips in the comments below.