15 Common Mistakes Startups Make When Pitching to Investors (as Told by VCs Themselves)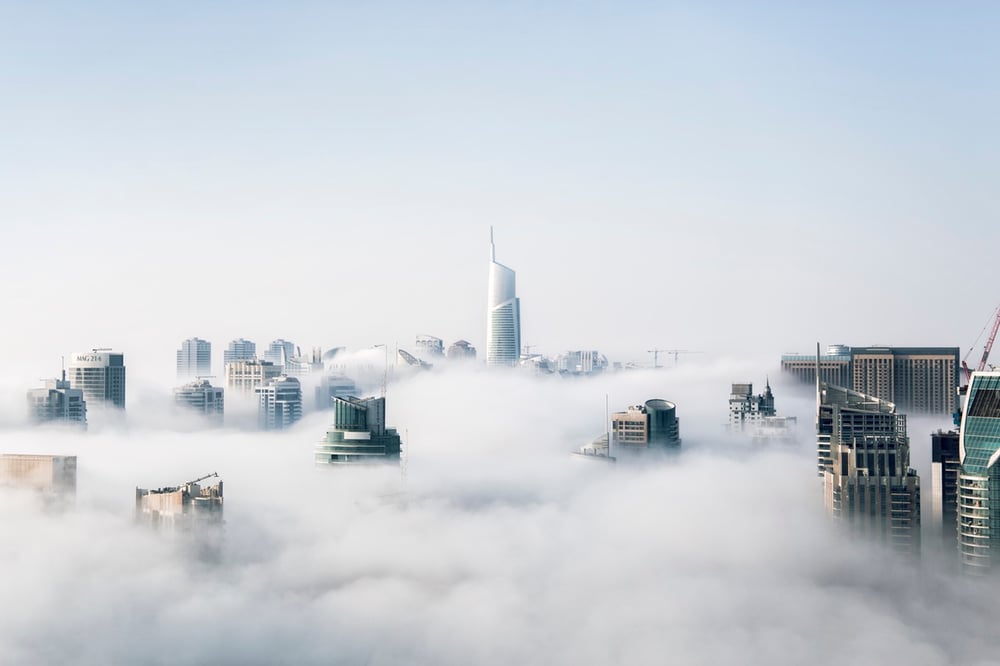 The business landscape is packed with visionary startups looking to change the world and make it a better place. Life is not so rosy, though.
Plenty of promising startups are destined to misfire, and one of the reasons is the fact that they fail at successfully pitching their businesses to investors. Their ideas can be amazing, but if they can't convince lenders to trust them and share the risk their ventures involve, they might not even get a chance to make it to the market.
Most failures stem from blunders that founders make when pitching to potential investors. Blunders that could have been avoided. Unfortunately, we rarely hear from those who haven't succeeded, as many aren't that enthusiastic to share their debacles.
We decided to approach it from a different angle, and we reached out to investors who deal with up-and-coming startups on a daily basis. Having listened to hundreds of different pitches, they've acquired lots of knowledge about good and bad practices in funding startups. The investors we interviewed were kind enough to share the most common mistakes young startups make when pitching to lenders.
It is good to learn from your mistakes, but even better to learn from the others'.
1. Lack of preparation
A mistake worth mentioning is the lack of preparation: be it typos in the presentation or not knowing your market and competition – it's bad. Paolo Rubatto, Managing Director and Founder at Start Capital
2. Pitching too fast
Many founders immediately start pitching when they reach out to an investor. More often than not, at the beginning, the investor is actually interested in the founders' story & background, what makes him tick and couldn't care less about the product they're building. I have to say, most events don't make it easy for founders – booths don't work and a direct outreach to an investor without a referral won't help the case either. Ton van 't Noordende, Tech Investor and Partner at Keadyn

3. Pitching to the wrong investors
The most common challenge is to pitch the correct product or service to the correct investor in the correct time frame. Do not get discouraged by disappointments, keep learning, improving and trying. Be open to re-evaluate and modify your business idea. Barry Kumarappan, Director at Secerno Real Estate HealthCare Fund

4. Treating money raising as a one-off activity not a process
Securing funding for your startup is a lengthy process. You want to meet many investors before you find the ones you are excited to team up with. Start early and don't be afraid of investing your time and energy into those relationships. Ekaterina Gianelli, Investment Director at Inventure
They reach out to later-stage investors too early, and they're left 'hanging'. The investor won't say 'no' because it's in his/her best interest to keep in touch with the startup. The founder expects that they're making progress, stops the fundraising activities and doesn't ask the right questions, such as 'can we strike a deal?' or 'how long does the investment process usually take?', etc. Ton van 't Noordende, Tech Investor and Partner at Keadyn
Successfully pitching an idea to an investor is not a one-off activity but part of a process to acquire and recruit investment. It is a journey that requires earning Mutual Respect and Trust, which has to be earned by the Entrepreneur from the Investor. Barry Kumarappan, Director at Secerno Real Estate HealthCare Fund
5. Not communicating passion
Communicate passion. Being an entrepreneur means dedication and perseverance even in the light of fierce competition and critique. Barry Kumarappan, Director at Secerno Real Estate HealthCare Fund

6. Not knowing the investors
One of the biggest mistakes I see companies make is not doing their research on investors. It's pretty easy to find out what sectors investors are interested in, what cities/countries they invest in, how much money they invest, who they're friends with and more. Once you have that info, it's much easier to target your pitch at the right people or try and get the right intros to people. Companies that just blanket email every investor they can find with poorly targeted pitches are frankly wasting their time and the investors', which is not where you want to be. Do your research, be targeted and smart and you'll get better results. Eamonn Carey, Managing Director at Techstars Connection

Knowing your investor's profile is critical. Find out, if possible, what were their three most recent investments. Barry Kumarappan, Director at Secerno Real Estate HealthCare Fund
7. Lack of skills
Many founders have no negotiation skills or lack confidence in what they are worth. They're often unable to sell the product – especially techies have this problem – or unable to sell the company to investors in a sexy way. On the other hand, they don't see they are not unique, many ignore the market. They often ask for too much while not having a clear vision on how to spend the money. Christian Lindener, Managing Director at Wayra Deutschland
8. Not including data, metrics and financials
Understand and communicate the financials (Balance Sheet, P&L, especially CashFlow). Thoroughly understand the financial dynamics. Is your required gross and net margin realistic ? What if the sales targets are lowered by 10% will there be enough cash to support operations? What happens if, due to fierce competition, your cost of sales increases by 5% and you have to discount the product by 10%. Don't just write down the figures. Understand, live and picture the dynamics and sensitivity. Barry Kumarappan, Director at Secerno Real Estate HealthCare Fund
9. Not being honest with answers
Overstating facts and figures is probably the worst, because you automatically raise a red flag and lose the investor's trust, which is critical at this stage. You can't build a relationship based on a lie. Even one small thing that makes an investor uncomfortable at this stage will shut the door, as honesty is all we're looking for. When you receive hundreds or thousands of deals a year, any reason not to invest is good to take. Paolo Rubatto, Managing Director and Founder at Start Capital

A major success factor is to gain TRUST. This is the foundation of any investment proposition and a critical success factor. Barry Kumarappan, Director at Secerno Real Estate HealthCare Fund
It's also important to build trust from the very beginning. If you are not yet there with your metrics, or the product doesn't perform exactly as you'd like it to – that's ok. We are there to help you fix those issues. Ekaterina Gianelli, Investment Director at Inventure
10. Speaking badly about the competition
One of the worst mistakes that put me off is the lack of humility from founders: saying that all your competitors are crap and trash. Talking them down is bad and gives a negative image of the entrepreneur's mentality. Paolo Rubatto, Managing Director and Founder at Start Capital
11. Focusing on the future rather than on present
Young founders are often visionaries who look far into the future, thinking about how they can change the world. And there is nothing wrong about it. However, as an entrepreneur you should keep your feet on the ground, thinking about the current opportunities and limits you have.
12. Overselling experience
Entrepreneurs should be confident in and proud of their business ideas. They should communicate the unique features and qualities of their product, but exaggerating them is not the way to go. Don't oversell the experience, because sooner or later, a dishonest pitch will crumble.

13. Including valuation on the fundraising slide
From my experience, the biggest mistakes entrepreneurs make when pitching their startup ideas to investors are: pitching the wrong investors, not including data or metrics, focusing on the future more than the present, overselling their experience, including valuation on the fundraising slide, not being revealing and honest with answers and putting too much emphasis on PR & press. Dmitriy Shvets, Managing Partner at Imperious Group
14. Putting too much emphasis on PR & press
Public relations are an important factor in a company's success, but it you can't sustain it as a standalone activity. PR is something more than just saying occasionally "They just covered us on TechCrunch!". It should be embedded in a comprehensive strategy that involves content creation, social media management and press. This way, you can strengthen the community, which will make you more credible to investors.
15. Not having a plan for spending the money
Startups get so distracted by the need for money that they actually forget to look at what they need it for in the first place. As a startup, you don't need money for rent. You need a place to work. So my advice is to ask for help before you ask for money. This gives founders the chance to tell their story before the doors are shut. Once they have listened, smart investors will engage. Fanuel Dewever, Founder at Crowd Angels & Growth Architects

We hope that these tips will come in handy in the future when you pitch your idea to investors. Avoiding the above mistakes will definitely increase your chances of success.