How to Help Businesses Become More Sustainable Without Impacting Sales?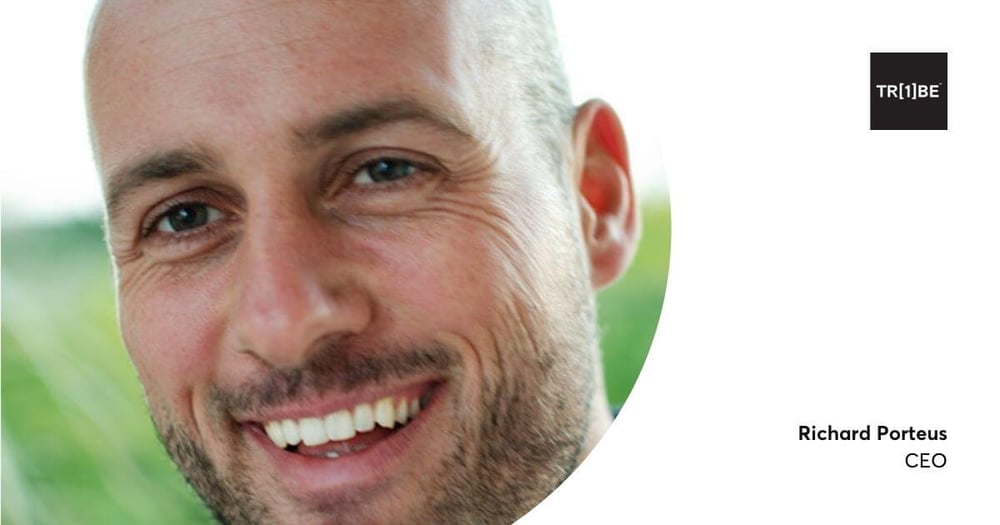 Sustainability is certainly a hot topic in the business world right now. Plenty of companies are trying to become more sustainable, while others are more hesitant.
By now, many are aware of the brands that are still green-washing their products and services. They'll make promises to plant trees, but it's not measurable when it comes to making a real impact. It's just PR.
The good news is that some businesses go one step further in their fight against climate change.
One Tribe Global is one such business that aims to counteract the common reason businesses hesitate to embrace sustainability – the impact on profits.
CEO Richard Porteus joined Disruption Talks to tell us more about his solution to help businesses become more sustainable without impacting sales.
Filip Sobiecki: What made you decide to launch One Tribe Global?
Richard Porteus: I suppose frustration. Like most entrepreneurs getting into a new startup, it's about your own frustration and seeing a huge need in this space. Most businesses don't take part in climate action, and they don't because it's not profitable.
We wanted to find a way to make it profitable for businesses to donate to charities and back climate action projects.
The idea came from when I was working in festivals and music events globally. I was constantly working on how to get people to buy tickets through ecommerce systems. We looked for a solution that would allow us to give back to charity at the point of purchase. We thought that if we can access that purchase point where people are most engaged and make a charitable donation, we'll get a mass uptake.
For us, it's been about climate action and protecting rainforest and regeneration. Protecting rainforests is the fastest way to sequester carbon and save the planet.
One Tribe Global was a different animal back when you first started, right?
A rollercoaster is the best way to describe it. We started with a QR code generator and a chatbot attached to it to allow any business, such as coffee shops, nightclubs, bars, to create their own chatbot. The idea was to generate a QR code to put on tickets, menus, or posters. When someone scanned it, it directed them to a chatbot that would talk about saving trees and climate action.
Then COVID came along. We had nearly 300 events penciled in last year globally, but COVID essentially wiped out that entire business model. We had two options, either close the business or do something different.
Fortunately, we had already been looking at an ecommerce idea, an API system designed to sit in the middle between businesses and charities. We funnel donations to climate action charities when someone buys a product, and we've partnered with some great brands so far.
What makes you decide to work with, or not work with, a brand partner?
Most of our clients are ecommerce, B2C-focused, generally in consumer goods. Many are fashion brands that are eco-conscious and focus on making their supply chain more sustainable. We look for those using renewable or reusable fabrics, 100% recycled plastic, and so on. We avoid those creating destructive products that end up in landfills.
We're open to anyone, but we do go through some careful analysis when they sign up, which will flag things that don't look right to us. We are also open to traditional businesses that are trying to move into a more sustainable model. We look at what type of businesses they are and whether they fit with us.
It's generally people who are eco-conscious, who are happy to make a change in alignment with, for example, the United Nations sustainability goals or some climate action center.
On the conservation side, we look at organizations involved in deforestation protection and land protection. For example, Rainforest Trust is our main partner. They've been operating for about 30 years now, and it recently came out that 93% of the land they protected in that time is still fully protected.
Millennials and Gen Z are probably the most aware of sustainability. What about other generations, how do you reach them?
Gen Z and millennials combined have the persuasive buying power of about 90% of all buying power. We know we can speak to that audience, and we're preaching to the converted in some ways.
The generations above weren't brought up like that. They don't understand it to some extent. One Tribe Global tries to tap into what we call the 'Attenborough effect,' named after David Attenborough.
We speak to the youth, which travels up to the older generations, whether through their parents, grandparents, or managers and bosses. The idea is that they will purchase things online, see that they've saved 25 trees, and hopefully bring that up to their bosses, if they work at an eco-conscious company. We try to educate and drive awareness for young people so they can pass that knowledge upwards.
How many trees have you saved through One Tribe Global?
From our last calculations in December, it's well over four million in the past year. Over the years, I imagine it's tens of millions.
Our goal is to have 100,000 global businesses engaging millions of their customers to save billions of trees. Once we get it right, we can scale the business. We want to save our first billion trees within the first three years of operation.
Can you explain how One Tribe Global actually works?
We essentially gamify rainforest protection with the brands. For example, join our newsletter, save ten trees, or buy this product and save 100 trees.
Our API system connects when orders are processed according to what conservation goals the business has set. We bill on a monthly basis and send that money straight to rainforest protection organizations.
For example, with Rainforest Trust, we send a donation directly to them, and they give us an estimation for their projects. They create a fundraising goal of say $4.5 million to protect six acres of land and estimate there are X number of trees there.
On the website that you purchase from, it might say a 17p donation will save 100 meters of rainforest or X number of trees. That money then gets passed straight through to Rainforest Trust to protect an area.
Why would anyone not engage in an initiative like One Tribe Global? It seems like a no-brainer.
Climate change tech is the hottest space in tech right now. It's almost like the dot-com boom all over again. What we've seen over the past 24 months is something close to climate action as a service.
In this industry, there's growing competition, but that's a good thing. In other businesses, we'd be stressed, but whenever we see a company doing something similar, it's validation. No matter how many companies like us start up, the end result is that we fight climate change.
The beauty of this industry is that it's collaborative. In other industries like nightlife, music, and entertainment, it's competitive. It's ugly. This is collaboration at its best.
When do you think there will be a massive shift where we look back in 50 years and think, 'how could we have done that to the planet'?
I think we're already there. The movement is there, bubbling under the surface, and I think it will just come out and appear everywhere.
I think that the tech and software businesses can make their changes overnight. The larger, traditional organizations will be slower to move, but in the meantime, they'll lose so much market share to the challenger brands.
Just look at what COVID's done to the high street. If we think about how COVID has changed so much in such a short space of time, what climate change is bringing will only ramp things up. The IPCC report in 2018 said we need to keep down to 1.5 degrees in the next decade. 2030 is just around the corner, so we need instant action today.
Every year we creep up to that, the challenger brands will double or even triple their market share. For those businesses with a 2050 target, they won't even exist by 2050. As soon as those companies see their annual reports dropping, which they already are, we'll start to see them shift their targets.
If they don't move faster, those 2050 targets will need to drop 20 years to catch up. That's my prediction.
This discussion is part of our Disruption Talks recordings, where we invite experts to share their insights on winning innovation strategies, the next generation of disruptors, and scaling digital products. To get unlimited access to this interview and many more, sign up here: www.netguru.com/disruption/talks