Do You Like Cookies? - Meet Lou Montulli Another Hidden Hero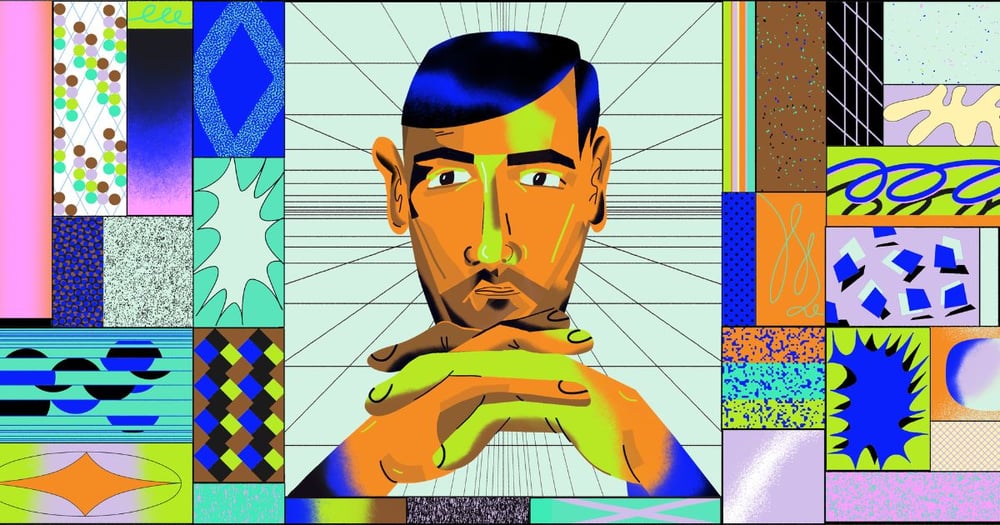 Netguru presents the third story in the Hidden Heroes series, a publishing initiative promoting under-represented pioneers from software history. Authored by Steven Johnson.
Do you know what cookies are? Not those devoured by Elmo, those that appear on the web pages, and we're all moaning about it. But have you ever wondered who is behind this creation and why they opted to make it? Lou Montulli created the cookie to improve the user experience with a sustained user session where the browser would remember us. Meet Netguru's next Hidden Hero, as written by Steven Johnson.
Warsaw/June 30th, 2022. Who would have guessed two decades ago that a single line of code designed to make internet users' lives easier would grow into a multibillion-dollar advertising industry? Certainly not the one who created it. Lou Montulli etched his name in internet history and forever altered the web.
"Great responsibility comes even with tiny inventions. The following Hidden Heroes story shows how, even if inventors have good intentions and try to develop something to enhance people's lives, there will always be individuals who take advantage of it."
– said said Steven Johnson, television host, TED speaker, and the author of Hidden Heroes story. "Cookies, for example, have impacted our virtual lives: some say for the better, others for the worse. But what was the creator's inspiration? His story deserves to be told."
Lou Montulli's story is the third in a series of eight planned for this year. His idea – a sequential new means of communicating identification on the web – became one of the key standards released in the early days of HTML. Lou Montulli has made significant contributions to the web since its inception," Johnson said. "Aside from the cookie, he created the oldest web browser still being maintained, Lynx, and has been responsible for other significant modifications to HTML code. Every internet user today owes him a debt of gratitude." Steven Johnson is a television personality, TED speaker, and the author Hidden Heroes stories.
Click here to read Lou's story.
"Surfing the net has become our everyday activity – we've based our work on the web, enjoyment, and consider it as a source of information," says Marek Talarczyk, CEO of Netguru, the publisher of Hidden Heroes. "As a result, privacy has emerged as one of the most pressing issues for consumers. Two decades ago, Lou Montulli recognized the dangers lurking behind the code. His cookie ideas were designed to preserve our privacy; nevertheless, the fact that it has been partially utilized for another reason should be stated and acknowledged by more people."
"Almost all of us in the world who are innovative are merely adopting ideas from other nearby spaces and drawing them into our domain,"
– Lou Montulli stated.
Some big inventors that have shaped our lives are still unknown to society.
The goal of the Hidden Heroes initiative is to uncover and explore their stories.
Each month, one Hidden Heroes story will be published and made available for free on the dedicated page hiddenheroes.netguru.com. The first piece was on Pattie Maes, the Belgian-born computer scientist and MIT professor who helped establish the groundwork for today's online social networks. Then, Netguru published the story of Radia Perlman, known as the internet's mother, and her work on network stability and the internet in general.
Steven Johnson and Netguru believe that Hidden Heroes will help people better understand the society we live in, as well as connect the past with the future in order to inspire future generations of innovators, developers, and software engineers.