How to Build a Great SaaS Product?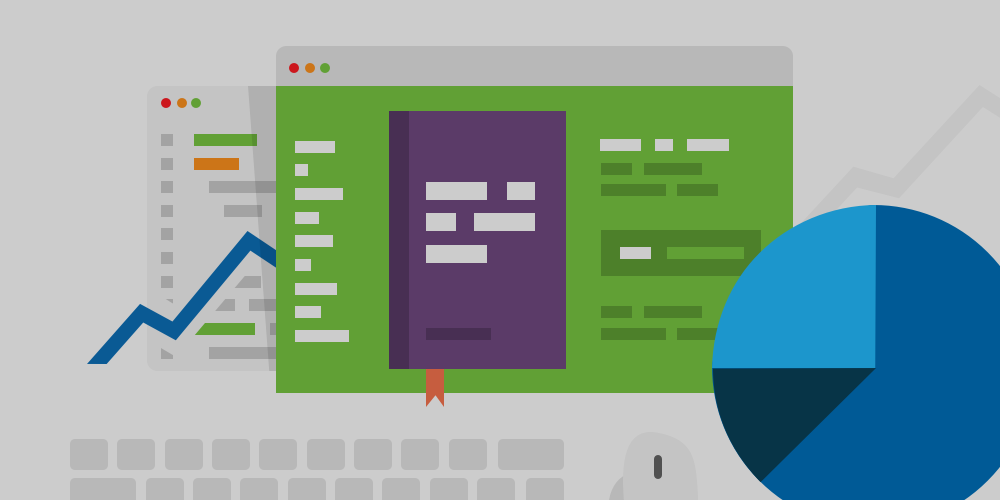 Saastr conference in San Francisco (coming up on 9-11 Feb) is a perfect opportunity to ask an important question: how to build a great SaaS product?
We asked the most credible source of know-how: CEOs and entrepreneurs who actually nailed it. Check out the results of our survey and the tips we've got for you!
In a few days, Wiktor and Kuba, co-founders of Netguru, are going to one of the best conferences for startups - SaaStr. While getting prepared for the event, we found out that many business owners, especially beginners, are in need of recipes for building scalable, high-quality, fast-developing SaaS products. Netguru took the challenge of finding the know-how required to build a great SaaS product - we asked proven experts from the industry to share tips and best practices in the field of developing software behind the best SaaS products.
Building SaaS tool - "You need to start with..."
Founders of SaaS businesses often struggle to properly prioritise while developing their tools. And there is a plethora of decisions to be made:
Should I worry about scalability?
How much effort should I put into design and user experience?
Do I "move fast and break things" or rather "observe and improve"?
How do I know if my product even makes sense, what kind of data should I gather?
These are tricky questions which can make or break your idea. We asked some experts who are currently running or investing in established SaaS products, what are the most important aspects of creating a SaaS business. We prepared a short survey with a few questions about creating a SaaS product that really works. Here are the results:
Go fast and lean
First, verify if the core value of your product is in the technology or the business process. If you get this wrong, you will most probably fail. Once you define where the value lies - focus on fast iterations based on closed customer feedback loops. - Marcin Szeląg, Innovation Nest
Majority of our experts (almost 90% of participants agree) believe that the crux for developing a SaaS product is speed of development and the ability to reach market as soon as possible. Ship it and ship it fast.
Take small steps, don't plan too much, observe, measure your KPIs and adapt your strategy. - says Paweł Kucharski, CTO at Sotrender.
Pixel perfect execution and great UX of the product are also very important. Founders think that implementation of analytical tools to be able to measure KPIs is also vital for the whole process.
Run MVP and LISTEN TO USERS before building advanced functionalities! - Tomasz Henel, TK Investments.
Only one founder disregarded the quality of user experience, giving it a zero on scale of 10, majority of them believe you should put focus on this aspect.
Quantify requirements collected from users/customers. Put them in an Excel spreadsheet and keep it up to date. - B. Mozyrko, Usability Tools.
When getting started with your product, flawless architecture is less important than scalability, stability, quality of code, and proper documentation. Only two experts decided that it is a key factor at the initial stages of development.
Launch with as few features as possible and learn from your users. - Piotr Kulesza, co-founder of RTA.vc
Keep in mind that the UX is not only regarding the frontend but also the backend of your software. - Brad Kohr, Oracle
Talk with consumers
We also asked the experts about other important things to consider while developing a SaaS product. Here is what they shared:
take the user's perspective into consideration and constantly talk with customers;
think about future growth and how the application will work when used by a 100 times more users;
switch to a growth mindset - when you are flexible you can embrace constant changes and new iterations, bugs in the code won't stop you;
remember that not all SaaS products are the same, because many aspects of the business depend on the market companies are trying to address. That's why defining value propositions, and having a clear market fit is so essential.
Treat your startup as a startup, not a full-grown business. You'll get to that point later. Rome wasn't build in a day.
Understand your customers. Become your own customer. - Michał Sadowski, CEO, Brand24
How to kick-off?
So, here you have it - a ready-to-go set of ways to kickstart and continuously improve your SaaS product. Now it's time to learn what mistakes you should avoid while managing your product development process. How not to run an IT project? We know it.
Sell before developing. Work on a live organism. - Piotr Zaniewicz, CEO, Right Hello
Also, always evaluate if what you're doing is actually crucial for your business? Do you focus on the right things? We'd love to help - and that's what we do during scoping sessions. Check out what it's all about: How scoping sessions can help you launch a better product?