How To Manage Your Time While Working As A PM? 10 Hands-On Tips on How to Make Your Calendar and Inbox Great Again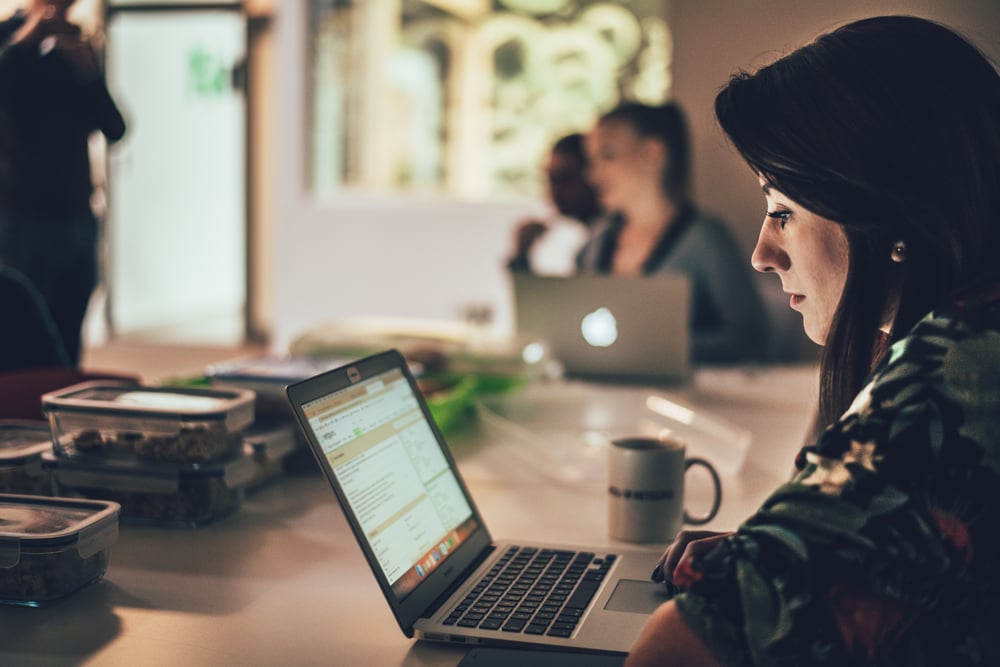 You start working as a Project Manager. If the company is at least the size of Netguru (almost 600 people, including almost 50 PMs, and still growing), after a couple of days you will have this overpowering feeling that it's impossible to do to your job.
Honestly, this feeling will come back every once in a while. But this only *seems* unmanageable – after all, who is better at this than yourself, a ma-na-ger? In general, don't leave things for later, you will forget about them or they will pile up and suffocate you (metaphorically speaking, of course). There is no way you can remember everything. You can try, but I am certain that your brain will fry or shut down pretty quick. Here's a list of 10 useful tips and tricks on managing your calendar and inbox as a gift from me, a PM at Netguru.
I personally use the tools provided by G Suite, but I'd love to hear about other apps you might use. Leave a comment with your advice under the post!
1. Keep all your calls/meetings in the calendar.
I am not speaking about recurring Scrum events like Dailies and Plannings (that's obvious), but all the other meetings you need to have to discuss something. All the one-on-one sessions and quick catch-ups, and whatnot. This will be useful for a number of reasons.
You can see how much of your time you actually spend on meetings (maybe there is some room for improvement?).
You'll always have a conference call link attached (Google Calendar does that by default with Google Meet).
You and your co-workers won't forget that you were supposed to meet.
People will see that you are busy at that particular time.
Imagine being asked a few of times a day "When are you available for a call?" and being forced to find a slot. Instead, when you keep your calendar updated, such questions should never be asked. You'd have to respond "My calendar is up-to-date" a few times, but in the end, they will learn and find the slot before bothering you with unnecessary questions. There is even a great Google Calendar feature, Find a time! It is available as a tab, next to Event details in creating or editing mode.
Source: Google Calendar
2. Develop a habit of cleaning up your calendar
Keep your calendar up-to-date, review a whole week either at the beginning of it or at the end of the previous one. Check your RSVPs, sometimes we RSVP "Yes" to a recurring meeting that we actually attend only once. Clear all the meetings you know already you won't go to. Inform your co-workers in advance that there is a change in your schedule (upon changing something, you can send a customised message to the attendees). Add a whole-day calendar entry to mark a significant date (e.g. workshops that affect your availability).
It's happened to me several times that I was waiting on a call for someone I expected to come, because not only this person knew about the meeting, but also RSVPed "Yes". After several messages, I received a surprised response "Oh, but I didn't intend to join you". Beware that you might be wasting someone's time (and money!).
3. Distinguish calendar entries
There is this nice feature from Google Calendar that let's you can distinguish between several different entries:
Source: Google Calendar
Events are the standard ones,
Out of office will let your co-workers know when you are not available (great for both short periods of time during a day or for a whole-day absences),
Appointment slots will inform your co-workers that at this time, they can book meetings with you (this works very well for recruitment calls in our company).
Using these will help you manage your calendar efficiently and will save you a lot of time answering questions like "Are you free tomorrow at 1PM for a call?" – just check my calendar and you'll know all. If you invite someone who has the "Out of office" setting on during the meeting time (and I hope you have learnt already to always check someone's availability before scheduling anything), you would automatically get such an information and the meeting would be "declined" by that person.
4. Focus Time is an important meeting you have with... yourself
Add time slots for Focus Time if you really don't want to be bothered.
Source: giphy.com
Some days are crazy busy. You have a lot of things on your plate: people are inviting you to important meetings, you have some Scrum events, catch-ups, status meetings AND you have to find time to figure out a battle plan, write an article, describe tasks in JIRA, or do anything that needs your undivided attention. Assign a time slot that suits you best when your focus is high and do that one thing you have to tackle. It might be one hour just after your first coffee in the morning or maybe some time before you go home – pick whatever feels right. Being on "Do not disturb" mode really raises your productivity!
5. Keep your meetings in bulk
If you are a leader and have several people in your team, it would be a good idea to schedule all the catch-ups in bulk. The same goes for project meetings, planning, review, and retrospective – they can be scheduled close to one another. That said, schedule meetings shorter than a full hour, if you have meetings back-to-back. Imagine you have four one-hour meetings straight. You won't even have time to grab a coffee, send an e-mail summary, respond to someone who wrote to you when you were on the call. Schedule meetings that are 50 to 55 minutes long. Sometimes we don't need one hour, we just use the meeting time to the full, so when everyone knows it will be shorter, they will respect that and all matters will be discussed in that time slot. What helps to introduce that practice is starting a meeting 5 or 10 past a full hour. It would mean that by the next full hour you will be done, so the end of an hour is automatically associated with the end of the meeting.
Once again, Google comes with an awesome solution for that challenge! In settings, you can find something called Speedy meetings that serve that exact purpose I have described above:
Source: Google Calendar
6. Reconsider: Is your attendance necessary?
Now that you have your calendar perfectly organised, see if you are crucial for every meeting you have there. Maybe there is a tech meeting where all you can do is sit, listen and not understand a thing? If in the end you don't leave with any new knowledge, then you've probably wasted your time. The time that you could've devoted to something much more productive. And take this awesome saying to heart, make it your motto:
Inspired by: Source: http://www.willbryant.com/meeting-master/
What's interesting, there is another quote from Will Bryant: I survived another e-mail that should have been a meeting. Consider both options and choose which one will be more efficient: an e-mail or a meeting? If you are introducing a major change in the workflow and there will be a lot of follow-up questions from the team, choose a meeting! But if you want to let the team know that the priorities have changed or you have updated JIRA, send them a message. Use meetings in moderation!
7. Enable reminders for your calendar events
You can customise the time when the reminder goes off to suit your needs. They are useful not only to remind you to join the call, but to grab a necessary beverage, find a quiet space, finish the task you are currently working on, etc.
I have them enabled for all my events. I used to set them for 10 minutes before a meeting's start. In general, this worked, apart from the times when I read the notification, acknowledged it, closed it and… forgot about the meeting! A lot can happen in 10 minutes and sometimes I feel that the notification comes too soon, but you can always customise that value.
For super important meetings you definitely don't want to miss, you can add another notification in the add/edit event mode:
Source: Google Calendar
8. Use notifications in moderation
If you are getting a lot of e-mails during the day, and you probably are getting a new e-mail every time a JIRA ticket is updated, think about switching off notifications for your e-mail. Or even - and this may sound hardcore - don't check your e-mail every 5 minutes, just a couple of times a day if you don't get urgent e-mails very often. Figure out which apps are crucial (for me, it's Slack and Google Calendar) and customise the notification settings (mute a channel or get a notification about EVERY message from a particular channel) to fit your needs.
But you know what's even worse? Showing the beginning of a message in the notification, this not only catches our attention, but is likely to interest us enough to read the whole e-mail (like a bait!). On top of that, this not only affects your focus or productivity, but can be seen as a security breach when you get a confidential message overview when you are sharing a screen during a call with a client or a team.
Source: private collection (chillax, this never happened, I have generated that view for the purposes of this article. This looks really scary though.)
9. Live by the "0 inbox rule"
Archive, delete, mark as spam, move to dedicated folders (for specific projects, invoices, PM matters, company-wide memos, etc.). Respond to every e-mail that requires your action as soon as you can. Use filters to get rid of unwanted mail, star e-mails from specific senders, move e-mails to dedicated folders automatically (with "skip Inbox" option). Clear your inbox at the end of the day, leave work with the feeling of a job well done where all the matters have been attended to. Keeping an organised inbox will help you a lot when you actually need to find something.
Before I understood how important this is, I received about 200 e-mails a day, no kidding. Around 180 of them were notifications about comments under Confluence posts I was unintentionally following! But they were in my inbox because I was part of the group e-mail they were sent to. Now imagine getting a super important and super urgent e-mail from a client. It's a classic needle in a haystack situation, believe me. And you will get an angry message a couple of hours later "What the heck is going on?", trust me. To prevent yourself from going grey, sort your mail (it even rhymes a bit! yay!).
10. Use categories to sort your mail
To help you get a grasp on your Inbox (so basically what I described in the point above) you can sort your mail into several categories. This feature is available in Gmail, you can enable and customise it in Settings in the Inbox section.
Source: Google Calendar
In Social, I can find all my Dribbble and Behance updates; InVision, Trello, or Atlassian marketing materials go to Promotions; in Updates, I get JIRA notifications, calendar invites, internal memos; and in Forums, I get all the mail from fellow PMs (announcements about client visits, requests for holiday replacements, etc). What is interesting, Gmail counts only unread mail from the Primary category, so these unread updates from Taco from Trello or Clark from InVision won't pop up as you go through your Inbox.
So far, Google's algorithm has worked seamlessly for me and I definitely get through my mail in a more efficient manner.
I hope that I showed you some tips that really easy to implement and easy to follow. Remember to use notifications and reminders to keep tabs on the things that are going on. And clean up things as soon as you can to avoid being bothered by outdated issues. Share your experiences with us in the comments. We love pro tips in Netguru!
I will get back to you with more, so stay tuned! The next post will be about Slack!