Let me briefly explain how we plan a weekly iteration with Pivotal Tracker!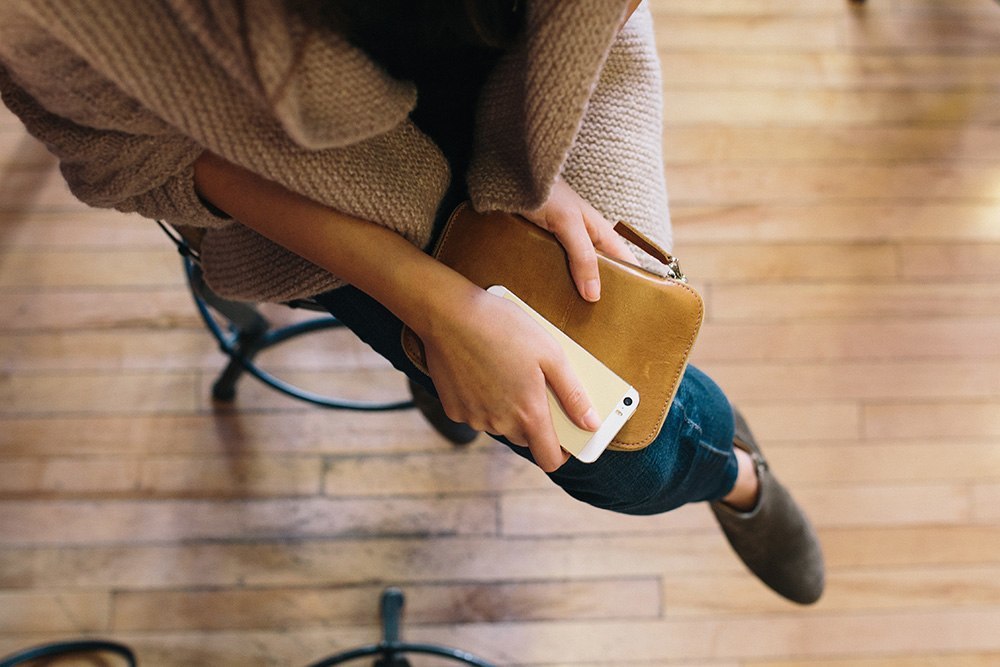 Pivotal Tracker (PT) is an essential part of netguru's workflow and project planning. We follow weekly iterations to set up priorities, which then ensures that we stay accountable to our plans.
Let me briefly explain how we plan a weekly iteration with Pivotal Tracker:
Planning With Pivotal Tracker
Setting Priorities
During weekly calls with our clients, we discuss priorities together and set up a list of tasks to accomplish in the upcoming week. These tasks will be entered into PT as user stories.
Each story is estimated to make sure the entire batch can be accomplished within the week's scope. The most important challenge involves describing each ticket well, so that everyone involved in the project fully understands the task later on (we've already shared some tips on doing features and user stories the right way).
Release Bars
In order to make the iteration even clearer, and to see if we achieved our goals during the next call with the client, we put release bars. The release bars contain the date 1-week after the initial call. For example: Today is '2014-08-18' and we had a call. The Story Title in the bar should be "2014-08-18" and our next weekly call is planned for 2014-08-25, so the release date should be "2014-08-25".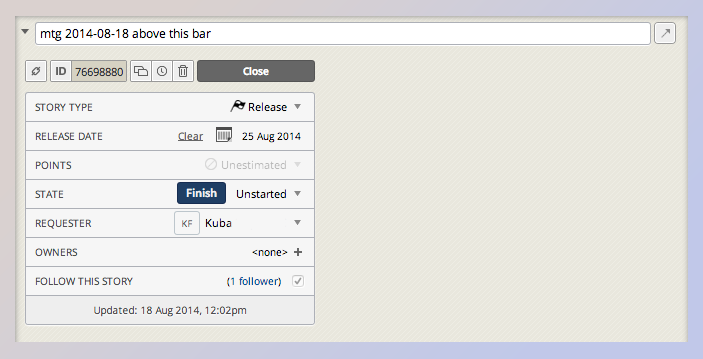 The release bar is put below the list of tasks that we plan to finish in the upcoming week.
Extra Label
It's often the case that a client or our team comes up with new tasks that are important, or we encounter other things like unexpected bugs. If possible, we try to not place any additional tasks within the weekly iteration. However, if a task cannot be postponed, we found that it works well to tag additional tasks with the label "extra" and put them into weekly iteration.
Using this strategy when planning with PT has proven to be very efficient and it helps us to meet the deadline of projects or adjust it quickly to current changes. We can make sure that our clients as well as the team are all on the same page and know what to expect.
From our previous experiences with PT, we learned that if deadlines cannot be met as planned, the usual suspects are:
over optimistic estimations
bugs
or too many extra tasks that came up within the process.
If one iteration is finished before the deadline, even better! This means we can move on and already start working on stuff in the backlog for the next iteration.
Last but not least, in order to plan weekly iterations the right way, communication is the key. When planning with PT, it is indispensable to have one call per week that is exclusively devoted to planning tasks. The main purpose of this call should be to discuss with the client what has been achieved last week, and what the plans are for the next week (and maybe even the following weeks). Even if there are other calls during the week with the client, or the team, they should have a different purpose.
So this is how we utilize Pivotal Tracker (PT) to plan projects well. How are you doing it?