The Role of Internal and External Innovation — Opinions From 11 Experts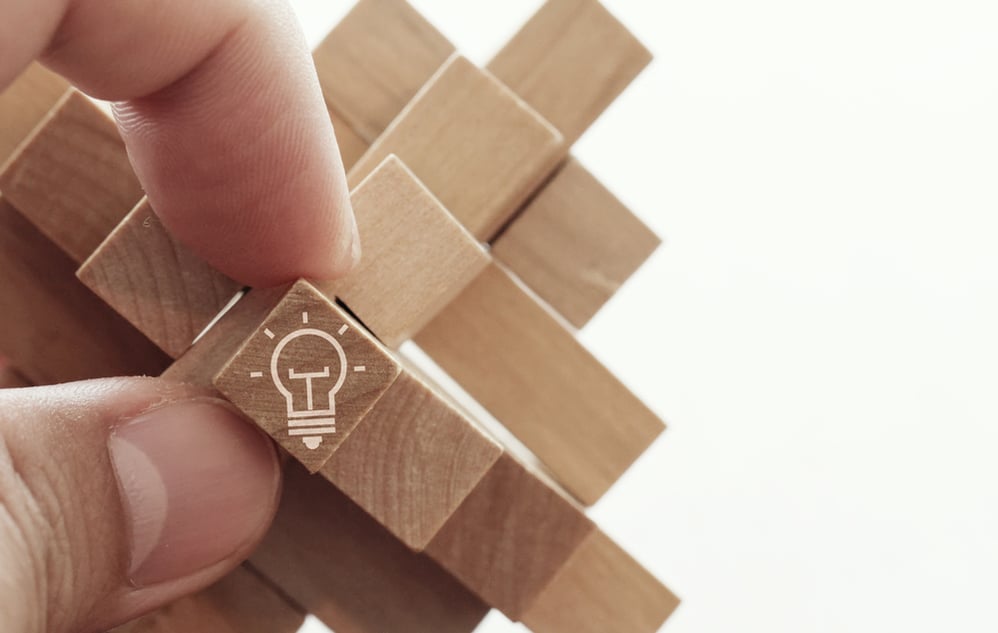 Rolling out innovation can seem a daunting task, especially when systems have been in place for a while.
Getting buy-in from peers and higher-ups is not always a straight road. But to continue climbing the ladder of success and evolve, businesses of all shapes and sizes need to innovate. Innovation is now at the center of staying competitive in the market.
"Prioritizing innovation today is the key to unlocking post-crisis growth," says McKinsey & Company in its article " Innovation in a crisis: Why it is more critical than ever." According to the management consulting firm, companies that have phased in innovation during crisis situations emerged stronger when the dust settled, overdelivering the average market capitalization by more than 30%
So, how should you approach innovation? When tasked with bringing about change, decision-makers find themselves at a key junction — which approaches should be adopted to achieve a favorable outcome?
Innovation can be both internal and external, and which one you choose depends on your company's goals and resources. We gathered insights about both types of innovation from experts from household names such as Adidas, Amazon Web Services, Deutsche Telekom, N26, and more.
Here's what we learned.
Testing emerging trends and learning on the way
For Jonathan Denais, Managing Director of Open CNP, the goal of an external innovation program is to learn from working with startups. At CNP, various internal stakeholders are engaged in innovation projects run by external organizations. They work to ensure that the collaboration is not only a financial relationship and that they can share good practices within the company afterward.
"External innovation program is a way for us as an organization to test emerging new trends that we think could have a lot of potential."

Jonathan Denais

Managing Director of Open CNP, Head of Investments at CNP Assurances
For CNP, this could involve testing new kinds of insurance products, but also technologies like blockchain. ( Disruption Playbook: Innovation)
Understanding the ecosystem through an outside-in approach
Warwick Hill, Investor and Corporate Advisor at Supercapital Partners, notes that every large business should check in with themselves if they have the internal mechanisms within the organization to introduce innovation or they should look to collaborate with external vendors.
"The outside-in approach gives companies a far greater understanding of what's happening around them, and what's happening in the competitive space of their products."

Warwick Hill

Investor and Corporate Advisor at Supercapital Partners
Companies that have successfully recorded change have implemented a real program where they not only disrupt themselves but start looking at how they conduct business and see whether an outside-in approach can be adopted. Disruption Playbook: Innovation
Evaluating the pros and cons of both external and internal innovation
The pros of internal innovation initiatives backed by key decision-makers are the advantage of unlocking expert knowledge and other non-financial resources. That's according to Norbert Mittwollen, Director of Digitalization at Robert Bosch GmbH. Other pros include clear objectives and access to innovation training, coaching, processes, methods, and if you are lucky enough, there's also the possibility of receiving adequate funding.
Cons include internal threats and the fear of failing.
If you're going down the external innovation path, the pros are greater freedom to develop and follow through with your ideas. The cons? Limited resources plus higher investment risk.
"A major con for internal innovation is that no one is waiting for your innovation, partly due to the 'not invented here' syndrome."

Norbert Mittwollen

Director of Digitalization at Robert Bosch GmbH
For startups when they are at an early stage, there may be little interest from service providers to cooperate. When they do eventually manage to initiate cooperation with an enterprise, it might scale up their sales volume and growth but decrease agility and freedom.
External innovation is not a substitute for internal
There is a growing trend among businesses that only lean on internal innovation to knock on the doors of external partners. This is to quickly acquire digital capabilities as they are bombarded with new technologies. But this path of forging partnerships and investing in startups doesn't always lead to an advantage, often it only helps incumbents play catch up with rivals.
"The need to acquire capabilities quickly is important," — says Neil C. Thompson, Research Scientist at the MIT Computer Science and Artificial Intelligence Lab.
"Companies must also continue to invest in developing key capabilities internally, even if that takes more time."

Neil C. Thompson

Research Scientist at the MIT Computer Science and Artificial Intelligence Lab
Neil also emphasizes that companies should rethink their innovation systems in balance. Stepping out to onboard external innovation should be a tool to broaden portfolios, not diminish internal methods. ( MIT Sloan Management Review)
Look for that bright spark internally
The best ideas stem from specialists on-site. However, depending on the structure of the organization, the idea might get jolted due to a lack of resources for internal innovation, or lack of projects and initiatives. External innovation might seem an easy approach here, but often they are more expensive, according to Kristian Schneider of KfW.
"In the end, solutions based on external ideas may not meet the reality in the company."

Kristian Schneider

Innovation Coach at KfW
Building internal capability to collaborate with external partners
Monika Rozalska-Lilo, Senior Startup Business Developer at AWS, underlines that to grow, corporations need to co-create and collaborate, quickly embracing change. If the internal innovation culture is left just as an afterthought and champions aren't trained to accept open innovation, only focusing on external innovation work will not yield results. Monika also mentions that external innovation must naturally follow internal innovation initiatives.
"Internal innovation leads to cultural changes inside the organization and has a potential to create incremental (or even disruptive) products and solutions."

Monika Rozalska-Lilo

Senior Startup Business Developer at AWS
Internal innovation leads to building the innovative capacity necessary to collaborate with external organizations. Without this, it is very difficult to succeed at open innovation. ( Medium)
Open innovation as a safeguard for internal innovation
In his article "Blend internal and external innovation for success" Didier Bonnet, Affiliate Professor of Strategy and Digital Transformation at IMD Business School brings up the fact that external partners ramp up the diversity of thought which, in turn, becomes fertile ground for creativity. The open approach enables companies to de-risk innovation. It lays the foundations for businesses to experiment with groundbreaking innovation outside the four walls of the organization, refining them until they are in shape to be incorporated internally.
"Internal innovation is key because it helps companies to differentiate themselves from the competition," — says Didier.
"In-house development also helps to keep trade secrets and protect intellectual property."

Didier Bonnet

Affiliate Professor of Strategy and Digital Transformation at IMD Business School
He also mentions that open innovation guards against one of the biggest risks in internal innovation: incrementalism. Incrementalism curtails more radical innovation that could revamp a business and leave it vulnerable to disruption from external players. ( IMD).
Collaboration as a tool for innovation
Big companies often face hurdles to undergoing innovation at speed. The research discussed at the start of this article demonstrates how big businesses that do manage to deploy innovation at pace enjoy rewards in the long term. This means going out the door and collaborating with startups who can move the needle at a pace.
"Even for a large player like Deutsche Telekom, often we just cannot develop new technologies in-house at the right speed with the right customer-centric and competitive mindset."

Axel Menneking

Managing Director of hub:raum Tech Incubator at Deutsche Telekom
According to Alex, that's why collaborating with startups is so important. ( Boston Consulting Group)
Claiming effectiveness with a hybrid model
Irina Kalashnikova, co-founder, and CEO of GoTech Innovation describes that in her experience of working closely with corporations, deploying a hybrid model is the most effective. It combines both internal and external approaches for working with innovation. Corporations can independently develop innovative technological solutions internally, and then use outside resources to test and optimize.
"To keep up with the rapid technological progress, corporations need to strengthen internal resources with effective external practices."

Irina Kalashnikova

Co-founder and CEO of GoTech Innovation
Source: go> tech innovation
Agility is the key to moving fast
Now that change and disruption are faster, long-term investments are difficult to get signed-off. Switching gears to agile ways of working brings a host of benefits for the corporation. According to Dr. Jan Kemper, Managing Director and CFO at N26, this flexibility to the organization can be brought about via startups.
"Grand developments that pan out over ten years just don't exist anymore."

Dr. Jan Kemper

Managing Director and CFO at N26
Source: Boston Consulting Group
Evaluate pitches closely and thoroughly
As mentioned in the previous paragraphs, external innovation in the form of cooperation with startups can bring numerous benefits to enterprises. However, as the markets are crowded by (sometimes only seemingly) innovative startups, those responsible for managing incubators or accelerators within big companies must stay vigilant while looking for a new partner.
Michael Nichols, in his recently published article, emphasizes the importance of objective and unbiased assessment of any pitches, which he perversely refers to as "innovation theater." He stresses that the expected results of a cooperation between a startup and an enterprise must be known right from the start and have an impact on either the top or bottom line.
"All innovation projects must find a relevant problem to solve for a relevant customer segment to go to market successfully."

Michael Nichols

Head of Bosch Innovation Consulting Asia-Pacific at Bosch
Source: LinkedIn article
Innovation comes in many forms and sizes
Internal innovation can come in the shape of senior executives or groups of executives, a corporate innovation board, Chief Innovation Officer, innovation labs, intrapreneurs, and R&D units (both centralized and decentralized). On the other hand, external innovation can range anywhere from startup acquisitions, incubators, accelerators, and funding/VC to the more mainstream external innovation partners or consultancies.
There's no doubt that innovation must be a focus for companies. However, delivering innovation isn't easy. The results of the 2021 BCG survey, Most Innovative Companies 2021, support this trend: "Now, the pandemic has added new urgency to the quest: COVID-19 has driven a jump of ten percentage points (to 75%) in the share of companies reporting innovation as a top-three priority — the largest year-over-year increase in the 15 years of BCG's Most Innovative Companies survey."
McKinsey & Company's research shows that companies who are truly implementing innovation are making the gap bigger than companies who are only straggling along. The analysis showed a strong, positive correlation between innovation performance and financial performance. As both research and comments from our experts show, and given the current climate, innovation cannot be ignored further.
Do you want more innovation insights from the top companies in the world? Head over here to download the Disruption Playbook: Innovation and access strategic insights on innovation from top experts.