The smart home revolution has in fact already begun. According to Gartner Inc. there are already more than a million homes in the US that are currently outfitted with some kind of smart technology**. And by 2022, Gartne says, a typical family home will be equipped with around 500 connected devices.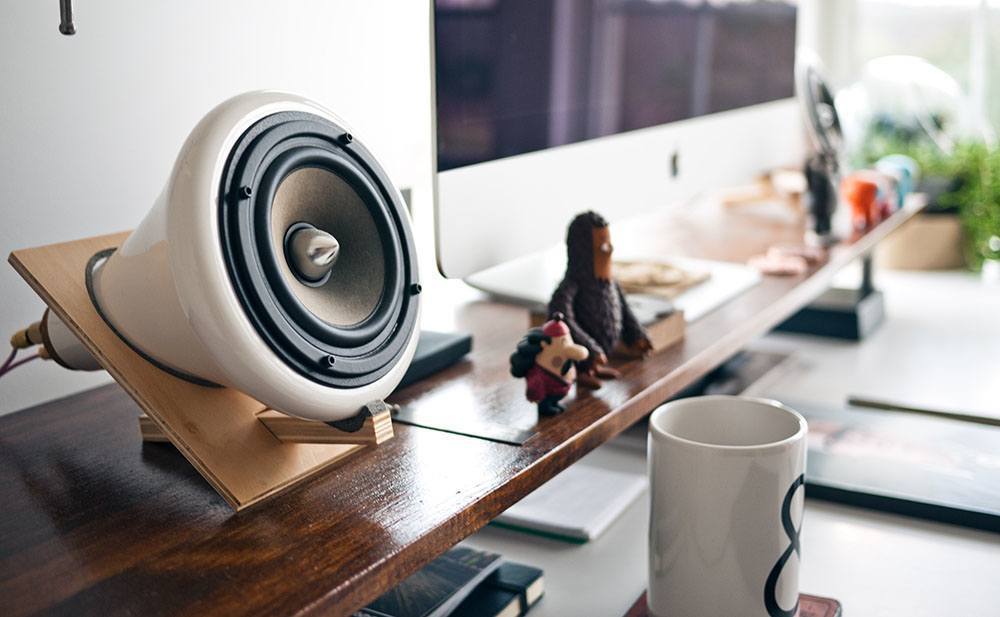 Part 1 focussed on wearable technology. Here in 'The Internet Of Things Part 2', we are going to be taking a look now at the smart home, and consider how the ever increasing range of objects and devices that we use around the house every day are now slowly being implanted with smart technology, and what that means for our lifestyles and communications in the future.
What Is A Smart Home?
There are numerous technology companies around the globe that are all working very hard in an effort to make your home smarter. The idea is to bring more convenience to our everyday lives, and this indeed is how it will no doubt all be marketed.
The objects in a smart home all talk to each other over the internet. For instance, when you unpack your milks, meats and other perishables away when you get home from the supermarket, you will no longer have to worry about keeping an eye on all of the expiration dates, because your fridge will alert you before anything spoils. What is more, if, say, the milk has gone off, you will receive a little notification on your smartphone (or smartwatch) when you're driving past the store on your way home from work telling you that you need to pick up another bottle.
The smart home revolution has in fact already begun. According to Gartner Inc. there are already more than a million homes in the US that are currently outfitted with some kind of smart technology. And by 2022, Gartner says, a typical family home will be equipped with around 500 connected devices.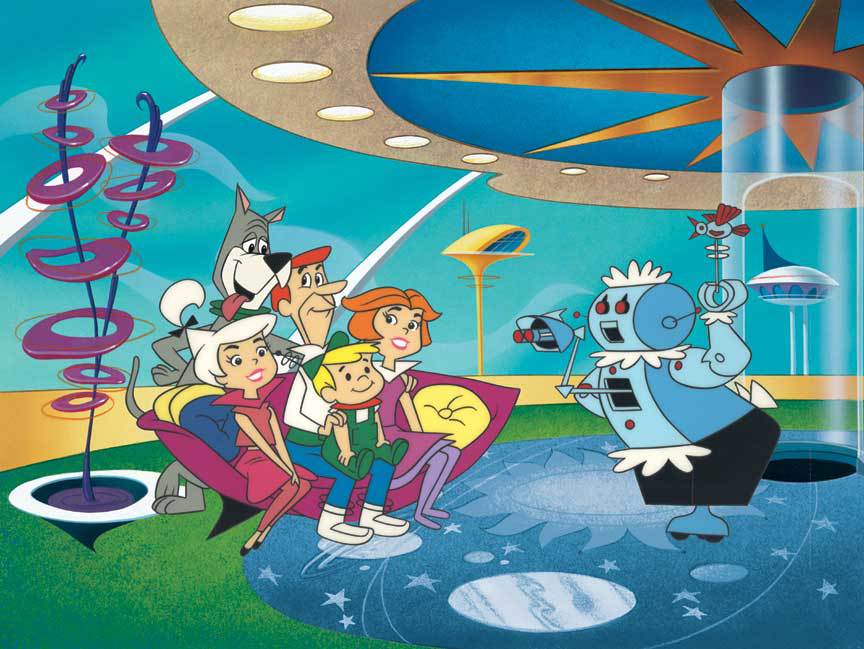 A glimpse of the future home predicted by Hanna-Barbera's The Jetsons
True, we're not at a level where we can say that this technology has really taken off and entered the mainstream as yet, but it does seem that we're just on the cusp of it. So long as tech companies continue to incorporate technical wizardry into their new lines of products, then it really is only a matter of a few short years before we start seeing them everywhere.
Smart Objects
Up until very recently, the only even partly automated homes that you were likely to come across were be those of engineers, the very wealthy, or sometimes creative students with access to the university's lab. But now, thanks to the IoT, we will all soon begin to be able to get our hands on some of this wonderful tech ourselves. Here's a couple of the coolest gadgets to watch out for.
ARCHOS Weather Station – ARCHOS manufacture several connected devices, and the Weather Station has to be one of the very best. Allowing the user to monitor their home environment from anywhere through the ARCHOS app, as well as producing accurate weather forecasts for your town, the Weather Station is a very sophisticated little device that connects to your home Wi-Fi network. Measuring temperature, atmospheric pressure, air quality, relative humidity and CO2 levels, your smart phone will alert you when you need to air your home, and, if you pair it with the outdoor Soil Module, you're even informed as to when you need to water your garden plants.
Kohler Numi Toilet – OK, so at $6,400, this smart toilet might be priced a bit out of the average consumer's range, but this is the sort of thing that will one day be much more affordable and commonplace. So how can smart technology be integrated into a toilet of all things? Well, with motion-activated hands-free opening and closing, a built-in air-dryer and deodorizer, heated seat and foot area, ambience lighting and Bluetooth speakers, there's not a lot it can't do!
Smart Systems
For me, the Internet of Things and the idea of a smart home is something truly exciting. The problem that you might foresee, of course, is that as more and more manufacturers start adding connectivity to their devices, how on earth are we going to manage them all, on top of all the other things that we now have to do online? Well, developers have already long been considering that, so let's take a look now at some control systems that have been designed specifically to manage all of the appliances in a smart home.

Photo by Sentri.
Sentri – this is a home monitoring device that has been designed for consumers to try and help them make their smart homes even smarter. Resembling an iPad, the Sentri device can be mounted anywhere in the home, and communicates to sensors, which are strategically placed around the house upon installation, to monitor light, air quality, temperature and humidity. But, Sentri isn't just about monitoring (all data is sent to your smartphone, by the way), it's also about managing these metrics. As such, the company have also made the device compatible with a few other connected devices that are already on the market, such as the Nest thermostat, Lockitron (which enables the user to lock and unlock his/her front door without keys), and Phillips Hue smart light bulbs (the contrast, tone and colours of which can all be managed remotely). All of these items can be controlled and managed from the Sentri unit remotely.
NEEO – your smart home needs a dedicated smart remote, right? NEEO seem to think so, and so have come up with a remote control that recognizes your hand and controls everything in your home from your TV to your lighting and heating at the press of a button.
The main idea is that the remote will replace your smartphone as the centralized device that you will use to manage your home. And, I know what you're thinking – the battery is going to be about as useful as the iPhone 5's. But in fact, NEEO have taken this all-important factor into consideration and have managed to build it with a battery that will last for several months (somebody tell Apple, quick!!).
Out of the box it supports a database of more than 30,000 connected devices, such as Nest and the Phillips bulbs mentioned above, that the user might have already installed in their home. But, it also has a learning mode that means it will teach itself the IR codes of any gadget that the homeowner might purchase that the NEEO doesn't already support.
But, perhaps the most sophisticated and smart feature of the NEEO remote is that it recognizes the user's hand when you pick it up. Sensors within the device detect your palm and match it with your profile, where you can have stored your favourite music playlists, favourite films, room temperature settings and so on. This hand recognition also means that you can easily set up parental controls, or create a guest profile.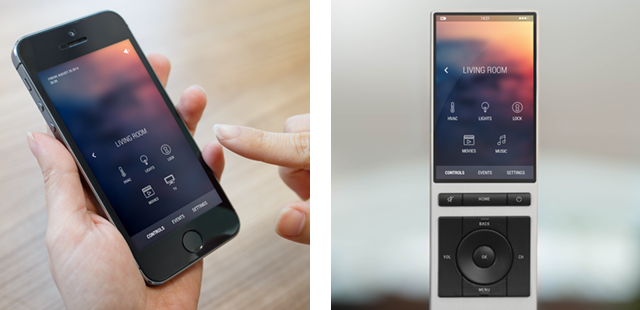 Photo by NEEO.
NEEO is still a work in progress and not on the shelves yet. You can find them on KickStarter, and, for the next 16 days (at time of writing) make a pledge. They have already smashed their $50,000 funding goal more than tenfold, but you may want to take advantage of some of the rewards that they have on offer for all pledgers. Take a look – very exciting stuff.
So that wraps up this Internet of Things mini series. There are of course many more wearable technologies and smart home devices out there that we haven't had room to include here. So, if you've got any favourites, then tell us about them in the comments below, and let us know what you think about the fast approaching world when practically everything and everybody and be constantly connected to the Internet of Things.