A long time ago, in a galaxy far, far away... Each programming language had its army of followers and its legions of enemies, with code conflicts spreading around the universe. But... why not make love not war, and become a programming polyglot instead? We'd love to invite you to our very special Level Up Rails workshops!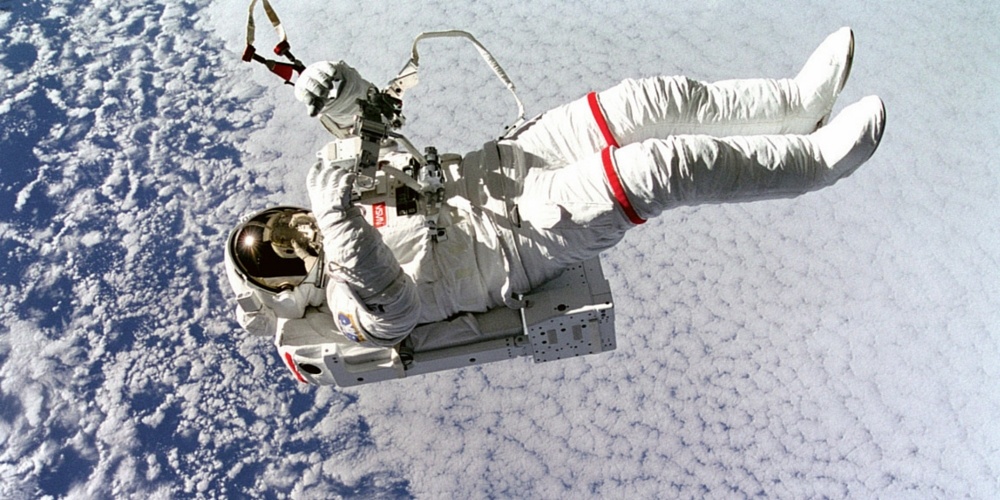 A long time ago, in a galaxy far, far away... there were different programming colonies. Each programming language had its army of followers and its legions of enemies. The code conflicts were spreading around the universe and the struggle seemed as though it would never end. Which language is better? Are any languages truly "better" or "worse"? How might this be measured? This has always been a fierce battleground.
But... why not make love not war, and become a programming polyglot instead? Sounds good? That's why we'd love to invite you to our very special Level Up Rails workshops!
What are the Free Level Up Ruby on Rails Workshops?
These are workshops aimed at developers who use PHP, JAVA, .NET frameworks or other languages on a daily basis but would like to learn Ruby on Rails - from complete beginners to those at an intermediate level. No experience in RoR is required but having a basic understanding of Ruby and its framework is necessary.
How have we designed Level Up workshops?
Usually, our workshops are aimed at those who have just started their programming adventure. For many of our applicants, Ruby is the first language they have met and do not have much experience in coding.
This time, however, we want to invite developers experienced with other languages such as PHP, PYTHON as well as JAVA and .NET frameworks. Our aim is to teach you what working with Ruby looks like and show how programming approaches differ in various languages.
How will we learn?
We want you to learn by practice, so we've prepared a practical workshop where, together with our Mentors, you will work on an application written in Ruby from scratch. You'll be divided into groups of 3-4 people. Each group is assigned to one mentor who's there to lead you and give you all support you need to create an app.
You will have an opportunity to learn with people who work in different programming languages - that's why we will also have something we have never had before: separate discussion panels to exchange our experiences and look at the problem we are dealing with from the perspective of various programming languages. Obviously, we will show you how we Ruby it!
When and where are the Free Level Up Ruby on Rails Workshops?
We have 2 Level Up workshops editions:
1st edition: July, 25-26th, Warszawa (taking applications)
2nd edition: August, 29-30th, Poznań (applications not yet open, but you can sign up to our mailing list)
What should I do to switch to the RoR side? How can I apply?
There are 2 main steps:
The first step is to sign up to our workshops newsletter so that we can contact you. Once this is done, we will send you an email with a task to solve.
Here comes the 2nd step. The task is obligatory - its submission is the application for the workshops. You will have access to our repository and be asked to solve some problem using basic Ruby skills. Our workshop team will review it and let you know if you are one of 15 people who will qualify for the workshop.
The deadline for applications for the Warsaw edition is July 20th, 11:59 pm CET.
A little tip from us: before starting the task, please check the following libraries:
decent_exposure
draper
devise
simple_form
byebug/pry
Please remember that we are aware that you're not a RoR Developer and these are your first steps in the world of Ruby. We'd simply like to see how you deal with a specific problem (and a little extra practice never hurts)
I am not from Warsaw/Poznań - can I apply?
Sure thing! You're totally invited! Developing knows no borders. The only thing you need to remember is that we will not be able to offer you accommodation and sponsor your travel - you will have to cover these costs.
What else do I have to bring with me if I am accepted for workshops?
You should have your own laptop. We support Mac OS X and Linux. If you have other systems, you should install a virtual machine with a configured Linux distribution for Rails development.
Do I have to speak Polish to take part in these workshops?
We usually run our workshops in Polish but if we have English speaking participants we'll run them in English.
Still not sure? Let me convince you!
Each language has its unique background and usability, but they all are designed to facilitate something. For example, PHP was designed to make dynamic web pages easily, PYTHON to improve the experience of reading code, so as to increase productivity, AJAX is a useful group of methods when you want to design applications with a high level of interaction, JAVA is a language of classes and objects with as few dependencies as possible, while Ruby is a dynamic, expressive language designed to be easy and make the programming process a great adventure.
We strongly advise you to try Ruby, especially if you already "speak" one or two different programming languages. Why Ruby? Well, we could talk for hours, days or even months.
What matters most is the Ruby approach to coding. Yukihiro Matsumoto, who invented Ruby, designed it to make programmers happy. As he puts it in his own words:
That's Ruby's main difference from other language designs. I emphasize the feeling, in particular, how I feel using Ruby. I didn't work hard to make Ruby perfect for everyone, because you feel differently from me. No language can be perfect for everyone. I tried to make Ruby perfect for me, but maybe it's not perfect for you. The perfect language for Guido van Rossum is probably Python.
He wanted it to be easy to read, to have transparent queries and developer-friendly access to resources, 'gems' - ready solutions that you can easily find and adapt to your needs. What is also important for us is that the Ruby community has lots of powerful internet resources, and likes to exchange knowledge - so information is easy to find.
For the purpose of our workshops, we'd like to recommend Ruby on Rails Tutorial by Michael Hartl, especially the part about testing.
Now you know a bit about the Ruby approach and what we like about it. You should also know that our mission is not to force anyone to love Ruby just because we say so. We want you to try it, see how it differs from what you already know and see if this coding approach suits you (although we're pretty sure you gonna love it!).
May the Ruby be with you!
There are loads of Ruby on Rails resources on the net, but if you want to learn anytime, anywhere, we recommend podcasts - check out our list, play and enjoy!