Are you a talented sales or marketing Junior hungry for knowledge, experience and success? Or maybe a brave, open-minded specialist eager to share experience and move onwards and upwards in your career? We're growing our team all the time, and this time we want you!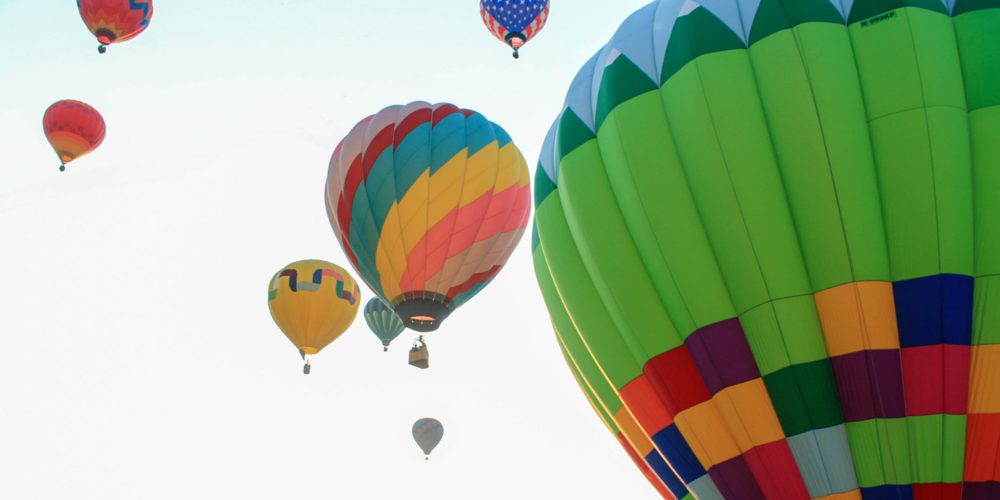 Netguru started in 2008. Since then, we've seen a solid 7 years of growth and development. Right now, we're a varied team of 130 people. Boundaries, restrictions and borders are not really our cup of tea, which is why we work from multiple cities around Poland and abroad (just to name a few: Berlin, Tel Aviv, Rio de Janeiro).
The sky is the limit
So, what actually is our cup of tea? The thing we do best. Developing perfectly crafted web and mobile apps, with a particular focus on startup products. Our technologies of choice are Ruby on Rails, iOS and Android. We're constantly looking for new challenging projects, delivered to clients all around the globe.
We've been around for seven years, but 2014 was a very special year for us. During those 12 fruitful months, we doubled in size from 50 to 100. What can we say - this really whetted our appetite for more! 100% growth is something we also have in mind for 2015. To reach this goal, we need to scale up not only the development crew, but also our sales, prospecting and marketing teams.
Growth Team
Since 2014 our Growth Team size has increased from a one-man band (Jan 2014) to a power trio (May 2015). During that very period, we managed to boost our website traffic by 300%, our newsletter subscribers' list by 215% (and if you're not a subscriber yet, be sure to leave us your email now!) and submissions to RubyBrief, a monthly collection of the latest RoR news, by 380%. In quality content and inbound marketing we trust - that's exactly what helped us get to the point we're in.
Our ambition is not to be just app makers, but game changers in the Polish IT industry. That's why we run free monthly workshops for code enthusiasts who wish to catch a glimpse into the world of Ruby on Rails. A couple of months ago we launched the first edition of workshops for project managers. The number of applicants has been growing with each edition. Soon, we'll be organising a series of open iOS and Ember workshops. Our love for knowledge sharing and community building took us to the point where we hired a dedicated Community Manager who joined the forces of our Growth Team. Now, we're looking forward to getting new people on board. The more, the merrier!
Sales team
The first half of 2015 was one of the most interesting periods for us on the sales front. We like to keep it flexible, which is why our sales process is run 100% remotely with team members working from different countries. We started off by using Google Hangouts and email, but right now we've adopted more "grown up" tools & processes. Migrating our CRM to Salesforce definitely boosted our performance. Another favourite tool of ours is Hubspot for marketing automation and lead generation.
We talk to approximately 40 potential clients each month, and each month brings us new projects. In June alone, we sealed the deal with ~10 new clients. Not bad for a team of 3 people, right?
Prospecting team
Have you read Predictable Revenue by Aaron Ross? If not, then you should - this book proved to be a turning point in our approach to prospecting in November 2014. By using multiple tools with Salesforce to begin with, we were able to scale up our outreach. A couple of months later we got some early success under out belt. What's the next step? Expanding the team, naturally.
Pleased? Yes! But...
Once you start, you just can't stop, if you know what I mean.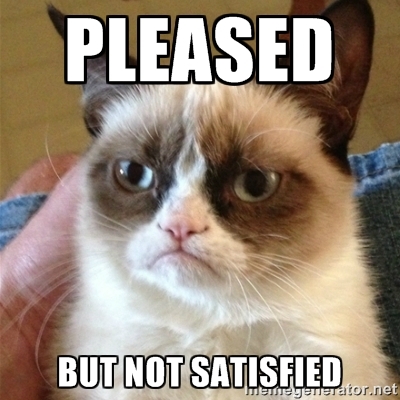 This is really the impetus behind our goal to work harder, better, faster, stronger on our marketing, prospecting and sales fronts. This means inviting getting more hands on deck. We are now opening 5 different positions in our team. We're looking for 2 talented Juniors hungry for knowledge, experience and success:
as well as 3 brave, open-minded candidates eager to share their experience and move onwards and upwards as:
We aim high and want to hire the best people around for one very simple reason: our goal is to build the strongest sales & marketing organisation in the region.
We are looking for someone who:
feels excited about joining an expanding team with major ambition,
craves the opportunity to develop, thinks outside the box and is not afraid of running on fast forward,
sees value in the substantial perks & benefits package we offer. Read this one carefully.
Sounds tempting? We'll be happy to hear from you and get to know you better! Apply and we'll reach out to you soon.